Yay! I'm finally back in Europe. It's been two long years since the last time I stepped foot on my favorite continent, and boy am I happy to be back. And the first stop on my seven week trip was Portugal. Portugal has been on my list for quite some time now and I was so excited to finally make it there. My trip began in Porto, and went on to Lisbon, Sintra, and the Algarve. But let's start from the beginning: Porto. There are so many things to do in Porto and we really only had two days there!
Six Things To Do In Porto
Go On A Walking Tour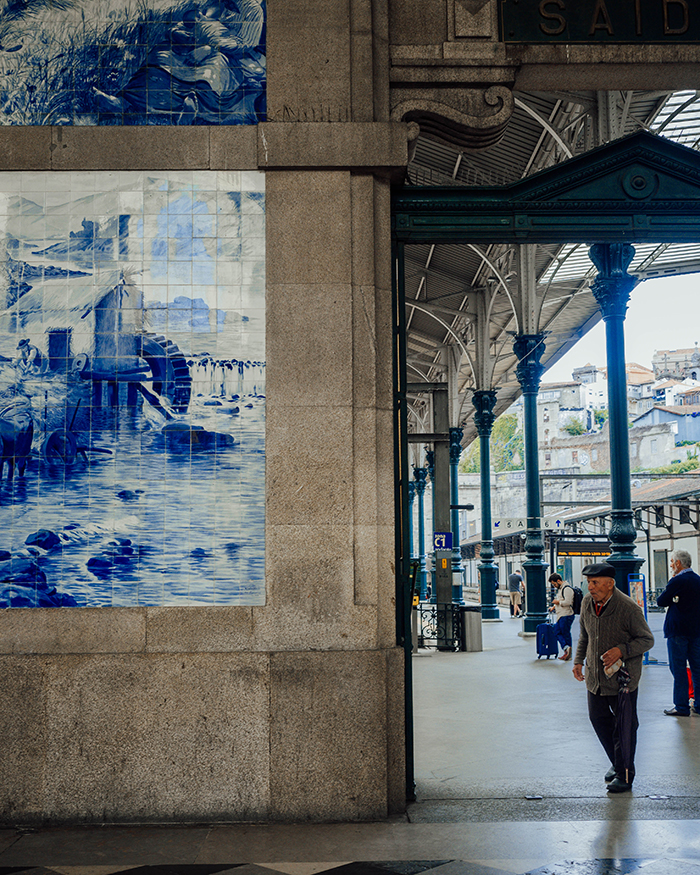 The best way to see this beautiful, tiny city is on foot. And there are some great options for walking tours out there. We did one that left through our hostel (we stayed at Spot Hostel — it was great). It lasted about three hours and brought us to some pretty amazing places like the São Bento railway station and some amazingly cool look out points.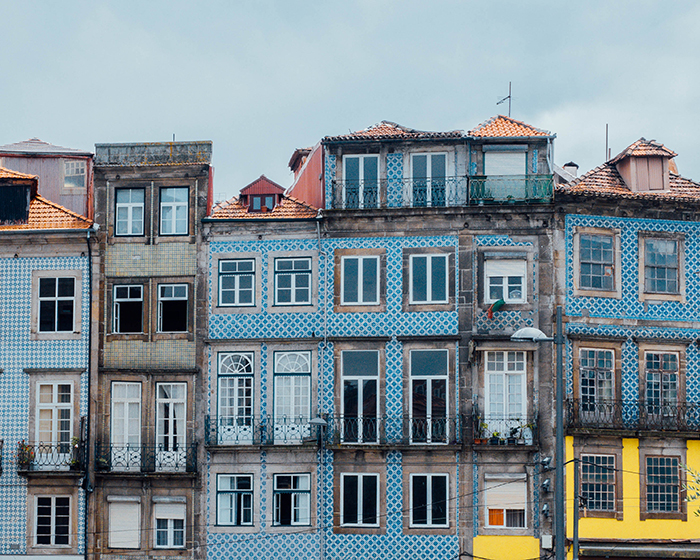 We also were able to wander through the streets which is my favorite way to see a city. All of this while getting some great information on the history and people of Porto.
Pose In Front Of One Of The Many Tiled Buildings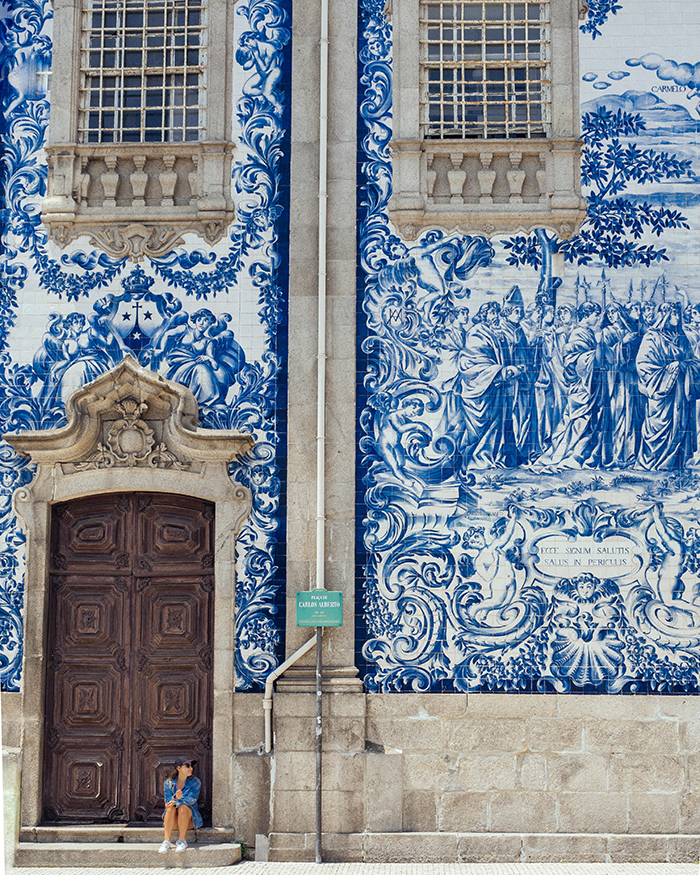 Portugal is famous for the Azulejo Tiles. The tiles were introduced to the cities by the Moors and display beautiful, intricate patterns in several different colors. You can find them pretty much everywhere you turn your head. But there are other tiled buildings as well. For instance, wander on over to the new Steak'N'Shake location and find a gorgeous multi-colored wall on the side of the building. Or wander down that block a bit further and you'll spot the Igreha de Carmo, a church that is covered in tiles that tell a story.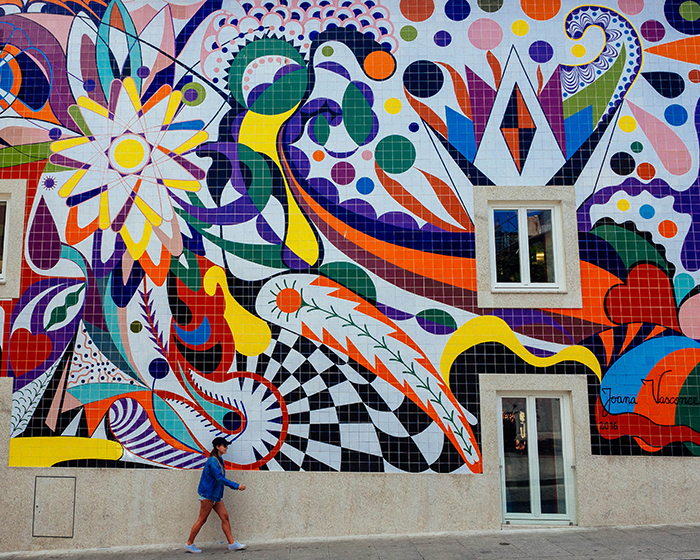 Stop Into Livraria Lello
Looking for more things to do in Porto? No problem. If you're a diehard Harry Potter fan like I am, then a stop into the Livrario Lello bookstore is a must. It was the inspiration for the design of Olivander's Wand Shop in Diagon Alley.  But don't make the rookie mistake that I made by going in the middle of the day. I didn't get one good photo inside (which is why I'm sharing this one). Instead, opt for an early wake up and line up early. It costs about 4 Euro to visit.
Take A Snooze In The Park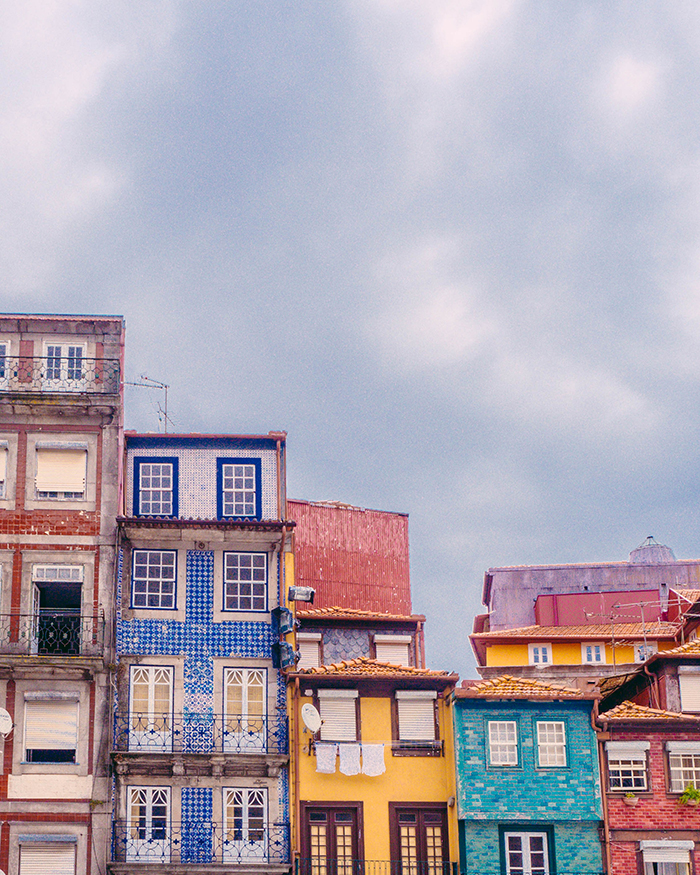 Okay, so I ended up getting really hungover one morning after an awesome night out (definitely check out the nightlife). So instead of walking and walking and walking, we decided to plop down in a park and take a nap. There's a park right across the street from Livrario Lello that is the perfect spot to hang out. It also has a cool view of some very colorful buildings!
Indulge In The Local Cuisine
A trip to another country is incomplete without dining on some of the local grub. Make sure to head somewhere for tapas (we loved A Bolina, by the river) and order a bottle of Vinho Verde (green wine). The wine is deliciously refreshing and made in the northern regions of Portugal. If you're feeling daring, hop on a Porto wine tasting tour.
Catch The Sunset At One Of The Many Viewpoints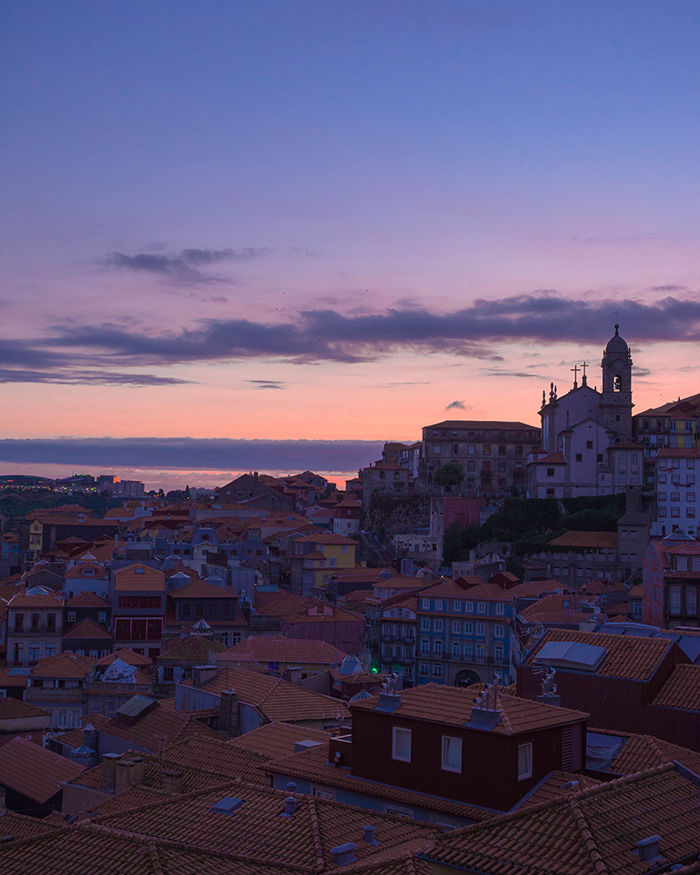 There are a ton of viewpoints in the city and all of them offer something spectacular. Make sure that you attempt to see the sunset at least once during your trip (I say attempt because the weather didn't really cooperate for me during my time there). It'll be worth the hike up a hill, across a bridge, or up many stairs.
Pin It For Later: