One day, a few weeks ago, I got to hang out with a bunch of Flamingos. And it was pretty much the coolest thing ever. I made a vow to myself to start exploring South Florida more and I was so happy when the Palm Beach Zoo invited my to take part in their Flamingo Experience.
The Palm Beach Zoo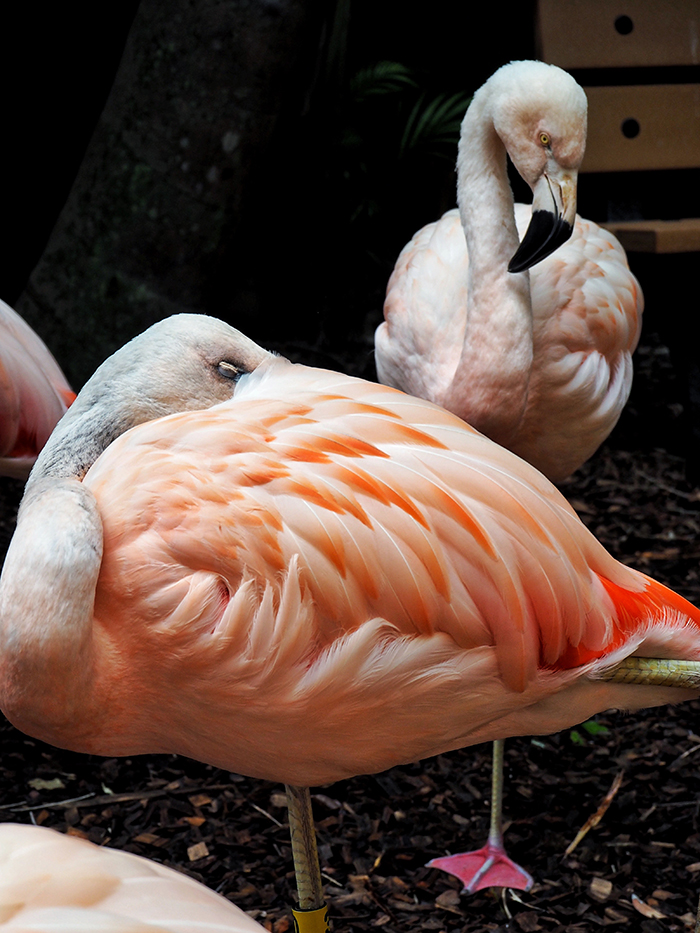 The Palm Beach Zoo is located in West Palm Beach and is the perfect place to spend the day. It features several different animal exhibits and experiences. Before we checked into the Flamingo Experience, we saw a kangaroo, tiger, ostrich, anteater, several types of birds, and more. But, I'd be lying to you if I claimed that anything but feeding the flamingos was my favorite part of the day.
The Flamingo Experience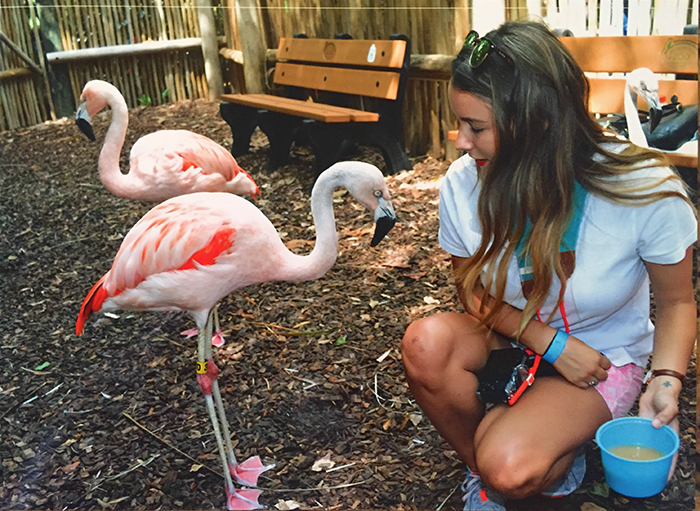 For $35 you can spend up to 45 minutes hanging out with a bunch of Chilean Flamingos. You'll learn some really interesting facts from the trainers (like why the birds are pink) and be able to interact up close with them. They'll probably try to untie your shoes or chew on your t-shirt…but just let them, they're harmless.
Upon entering the experience area, you'll get a rundown of what the flamingos eat, do all day, how they interact with each other, and how their lives are at the zoo. Then, you'll take a quick walk with them around the zoo. This part was awesome because you got to see them in action. One you're back in the little area you'll be given food to feed them. Remember to hold the container low so the flamingos come over.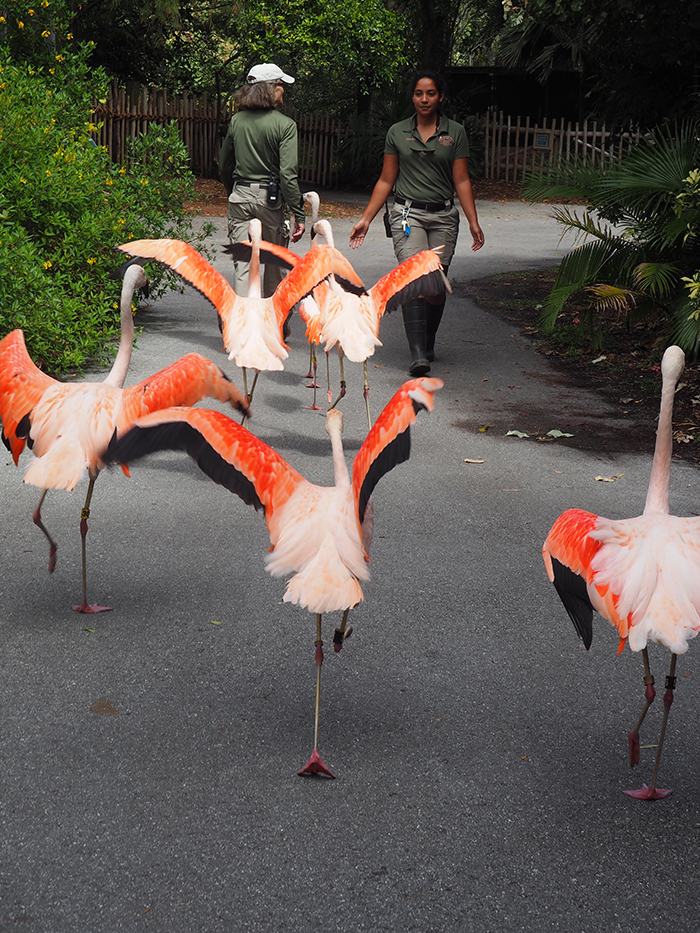 You'll have so much fun getting up close to these beautiful animals — the activity is totally worth the extra cost. It's also fun for all ages– I swear my Mom had just as much fun as me!
Throughout this entire time there is a photographer capturing the experience for you (although you can take your own photos – my Insta-story was about 10 minutes long). One photo is included in your ticket and you can pick it up at the gift shop.
I was welcomed as a guest of the Palm Beach Zoo, but as always, all opinions are my own!
Pin It For Later: