A few weeks ago I posted about some of my favorite travel influencers and their favorite travel accessories. A few people have since messaged or emailed me saying I didn't include my own answers! And you're absolutely right! I totally forgot to include myself. But today I'm going to tell you what mine are. And they are actually both by The 5TH.
I never travel anywhere without a watch or sunnies and The 5TH has some pretty amazing options. And my favorite part about them is that they're super versatile and simple making them great to wear with just about anything.
The 5TH Watches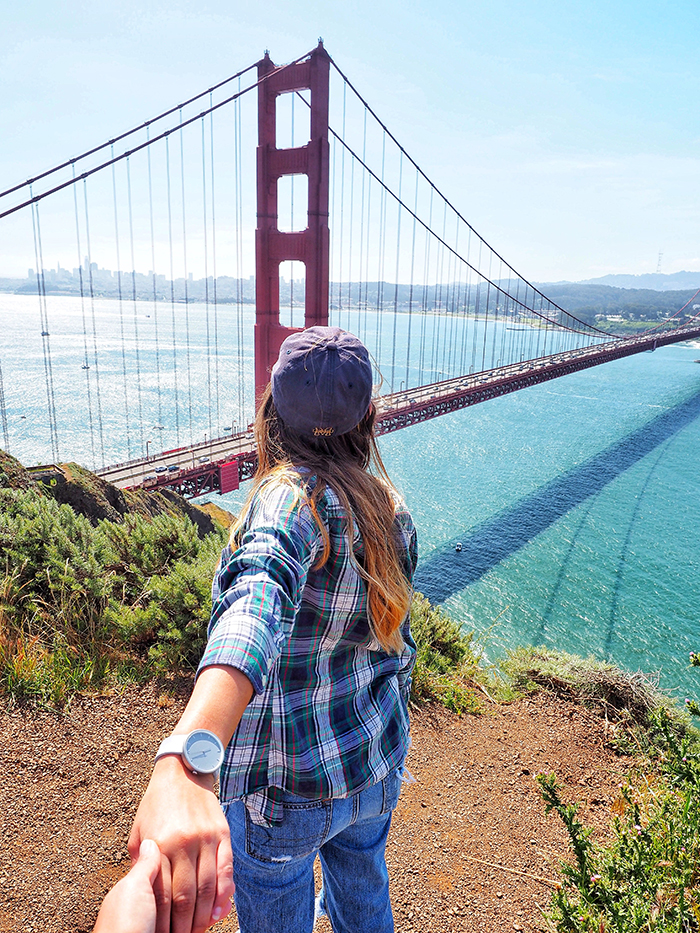 I'm also all about traveling with a watch. I actually don't change the time from my original timezone because I like to know what time it is back home so I can keep in touch with family. I have several that I bring on my trips, but my newest edition, the Tsuyu from the Tokyo Collection is stunning. It's a muted grey color that I am truly in love with. The matte grey face and Italian leather band go with just about anything I wear.
I am in love with sunnies. I have like four or five pairs that I bring on every trip with me. My most recent edition are the Thornhill Sunnies by The 5TH. They are designed in California and made in Italy and feature gorgeous matte pink rims and beautiful rose gold mirror lenses — a.k.a. the best lenses. The high quality sunglasses come with a hard case and cleaning cloth (which I always make sure to travel with).
Both of them came on my trip with me to California and I wore them all of the time! Tell me, what's your favorite travel accessory?
This post was sponsored by The 5TH but I'm actually super in love with their products which is why I shared them with you!