I was really looking forward to visiting San Francisco. It's always been high up on my bucket list of American cities to visit. And I have to say, it did not disappoint. From the ever changing landscape, the gorgeous views, and meeting up with some amazing girl bosses that I met on Instagram, San Francisco was such an awesome time. The Golden City is definitely a place you should spend a long weekend in, and while you're planning that, check out six things to do in San Francisco.
6 Things To Do In San Francisco
1. Head To The Mission And Castro Street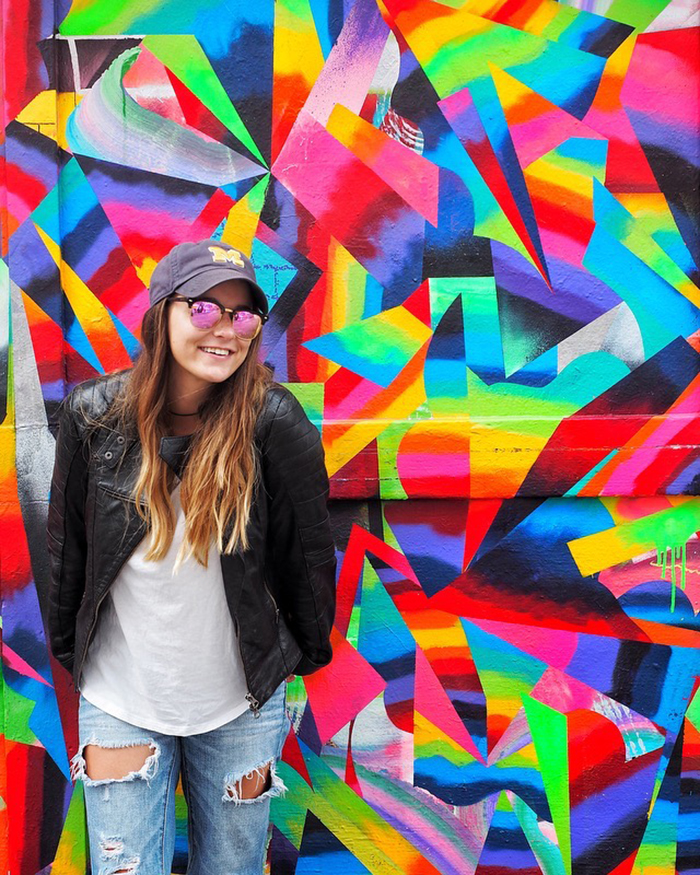 I'm no stranger to color, and The Mission is home to lots of it. From Castro Street to Clarion Alley, and everywhere in between be prepared to stumble upon some awesome murals and cool, trendy spots. We actually ended up grabbing lunch at a tiny little diner near the famous Castro Theater and it was awesome! Media Noche is also a popular spot (and totally Instagram worthy).
2. Take In The View At The Marin Headlands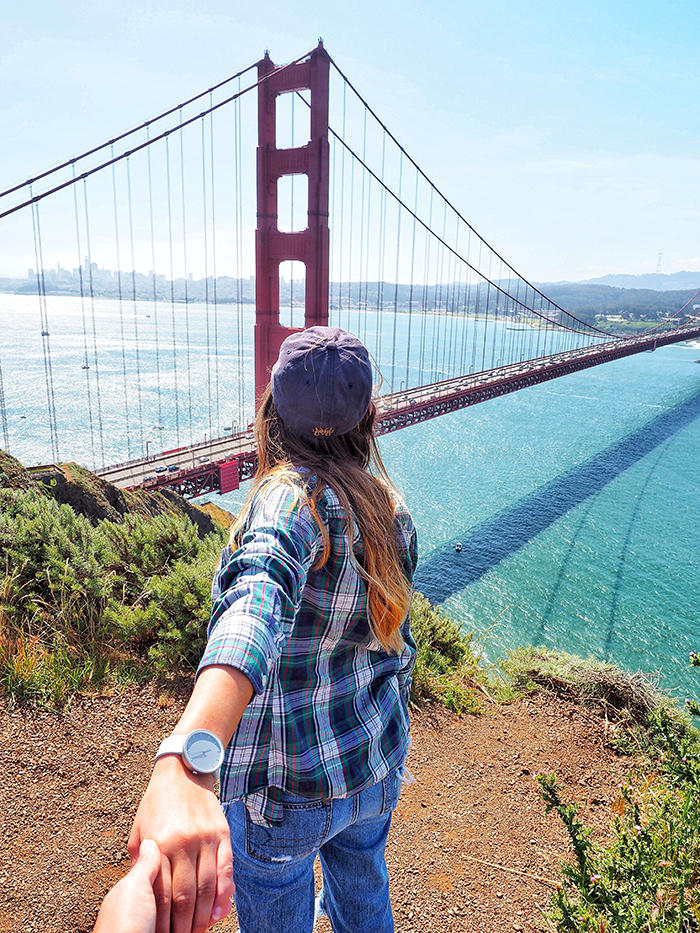 If you're dying for an incredible view of the Golden Gate Bridge, cross over it and head to Battery Spencer Park. It's located in the Marin Headlands and it is stunning. The viewpoint is absolutely incredible. If you take an Uber over there, have the driver drop you off a mile up the road from it so you can experience a close up and far away view.
3. Walk Up Tons And Tons Of Hills And See Where It Takes You
We walked up so many hills while in San Francisco. And while my calves and my butt were better for it, it was definitely exhausting. Still, you can't experience San Fran without stumbling upon some cool spots at the top of a massive hill. Bonus points if you walk up Lombard street to the famous zig-zag section.
4. Take A Stroll To The Palace Of Fine Arts
One of my favorite things that we did was actually unplanned (and if you're looking for things to do in San Francisco, definitely wander). We walked from Fisherman's Wharf (which was so, so, so touristy) all the way to the Palace of Fine Arts. I had seen this gorgeous spot in people's wedding photos and didn't know the name of it, so I was having trouble locating it. When we spotted it in the distance, I was so thrilled that we were able to pop on over there. Go during golden hour for some truly stunning photos.
5. Visit The Painted Ladies
If you're a fan of Full House, then you're definitely familiar with the Painted Ladies. You can find them in Alamo Square (the park is currently closed, but if you're reading this towards the end of May 2017, then it should be open again). The iconic houses are one of the most famous things to check out in San Francisco and totally worth it.
6. Watch The Sunset At The Sutro Baths
Sometimes you have to consult with some locals to find a truly remarkable place. And that's what we did. A few of the ladies that we brunched with told us that we had to watch the sunset from the Sutro Baths. Let me tell you, it was epic. The manmade pools perfectly reflect the sun, and the bone chilling wind you have to suffer through isn't even a match for the truly amazing sunset you'll see there.
Pin It For Later: