I have a love hate relationship with New Orleans. I don't know what it is, but I just really found Bourbon Street to be straight up disgusting. But, when you ventured in any direction away from that street, you stumble upon gorgeous streets and buildings. There are several different things that you could do in New Orleans. I was there for nearly five days, so I definitely got to see most of what the city has to offer. We spent time wandering around the French Quarter, checking out all of the colorful neighborhoods, eating delicious food, and even venturing out to the Bayou and plantations.
What I can say about New Orleans is that the people made the trip. The locals in NoLA were friendly, proud of their city, and had this strength and happiness about them that made me really like it. So, if you're traveling to New Orleans, check out what you should be doing!
9 Things Do In New Orleans
Explore The French Quarter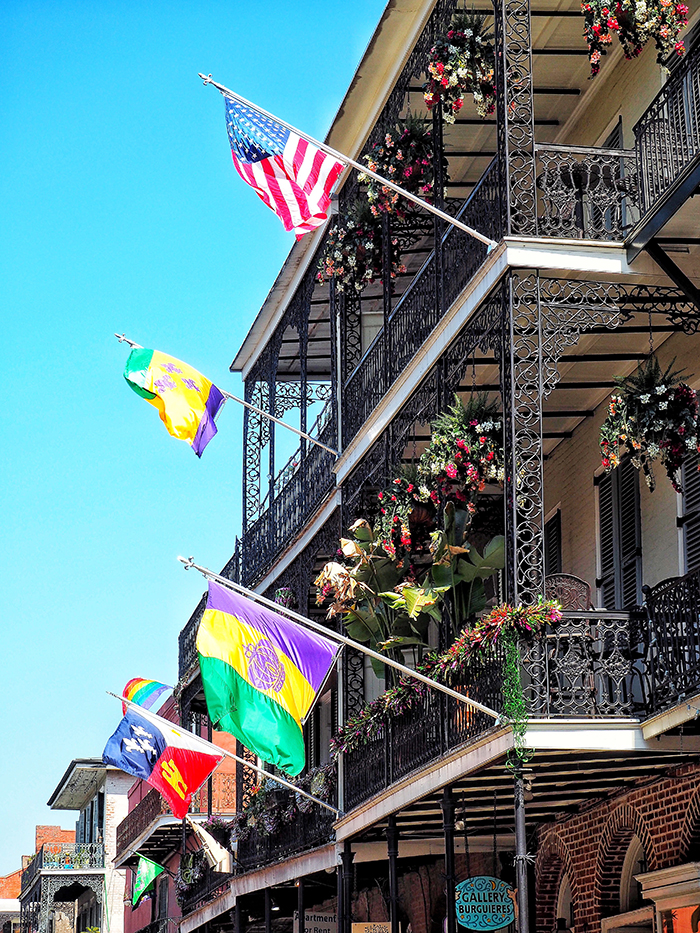 You have to check out the French Quarter while you're in New Orleans. It's not really a trip to the Big Easy without heading down there. And while I strayed away from Bourbon Street, there are some pretty cool spots around the area. Wander off the side streets, walk down Royal Street, check out the French Market. Gaze up at the gorgeous balconies that are littered with mardi gras beads.
Eat. Drink. Repeat.
Beignets at Cafe Du Monde. Hurricanes at Pat O'Briens. Po Boys at Mahony's. Margaritas at El Gato Negro. BBQ at Cochon. Wine and Cheese at Bacchanal Wine. Cheese plates at St. James Cheese Company (can you tell I like cheese?). The list can go on and on…
Ride The St. Charles Streetcar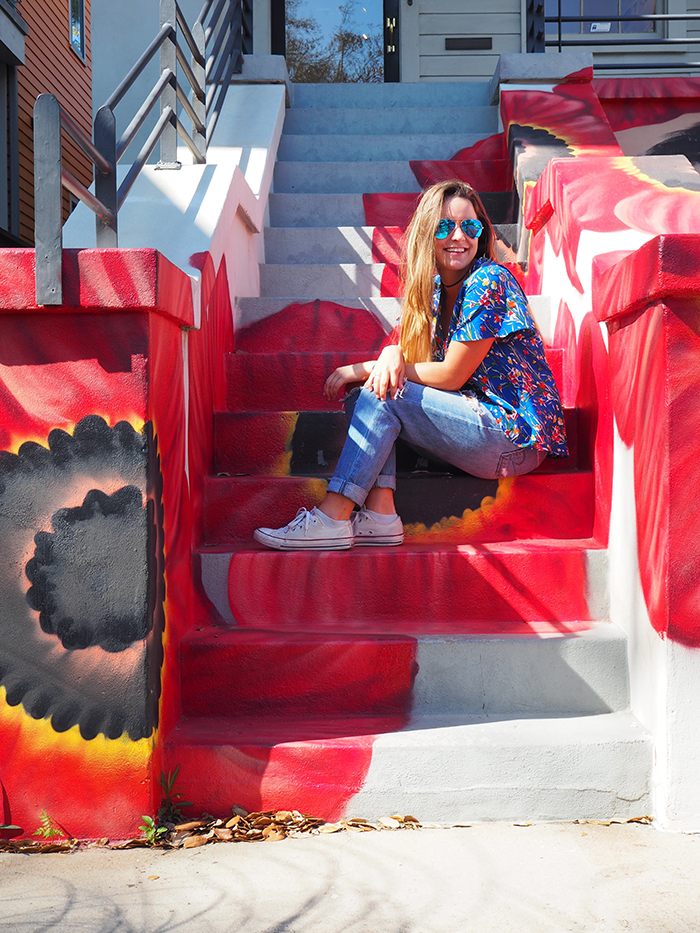 The St. Charles Streetcar is the oldest operating trolley in the world. Hop on at Canal street and ride it to the end of the line. You'll pass right through the Garden District, Loyola University, and Tulane. Check out gorgeous mansions,  Audubon Park, and the gorgeous college campuses. Pick up a day pass for $3 to hop on and off all day. Explore the Garden District to stumbled upon some cool things.
Take A Ghost Tour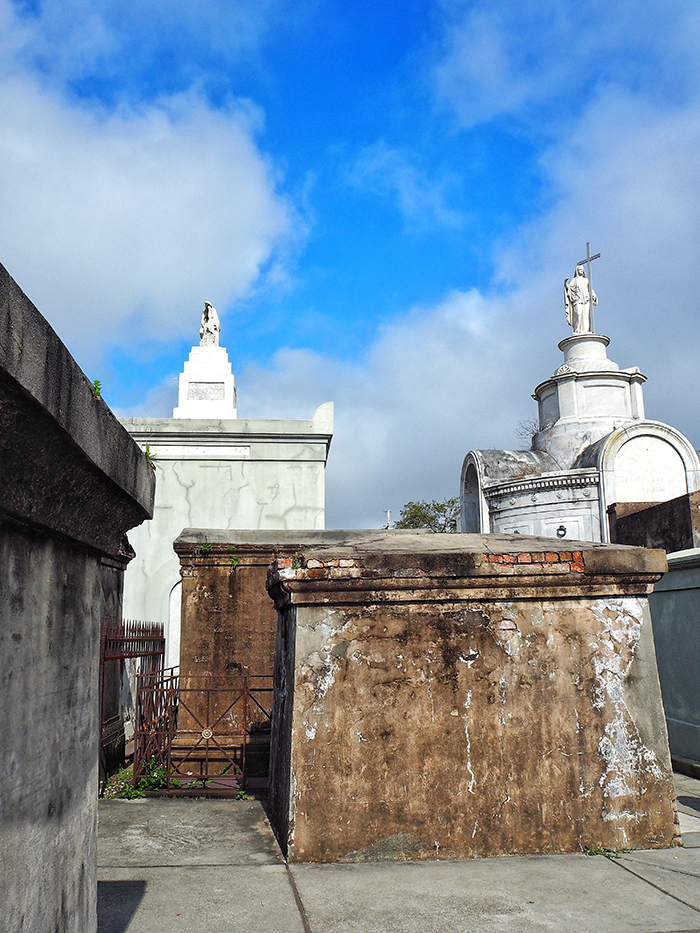 Sign up for a free ghost tour with Free Tours By Foot. We had an awesome time hearing about all of the haunted places in the French Quarter. Our guide Kyle (who was also our guide for our cemetery tour) was awesome and clearly loved doing his job. The tour lasts about an hour and a half (ish) and takes you through the French Quarter. You'll learn about the history of the city and some more than questionable events that have happened. Tip what you want at the end!
Have A Picnic In Audubon Park
Grab a cheese plate at nearby St. James Cheese Co. (it's about a twenty minute walk away), and walk over to the park. Sit by the little duck pond and enjoy your food as you watch hundreds of birds float on by. You can walk the length of the park and end up at the zoo if you want too!
Visit The Bayou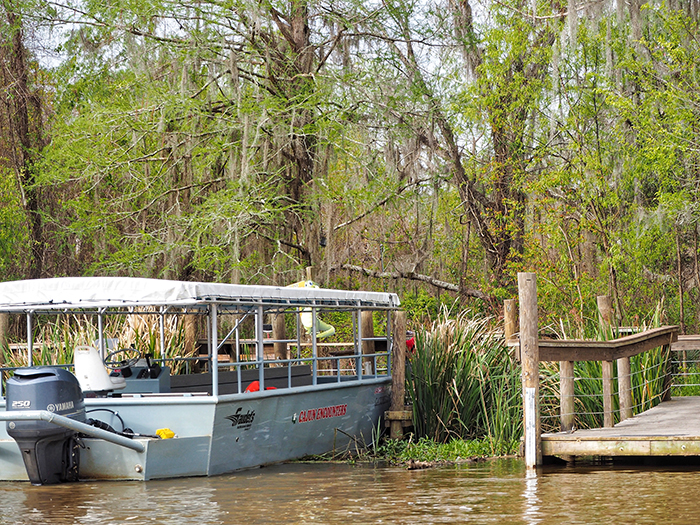 You have to take a swamp tour and try to see some gators while you're in New Orleans. Unfortunately the day we went it was freezing so the gators weren't out to play. But, our tour was amazing. We went with Cajun Encounters and had the best time. But more on that later.
Go On A Plantation Tour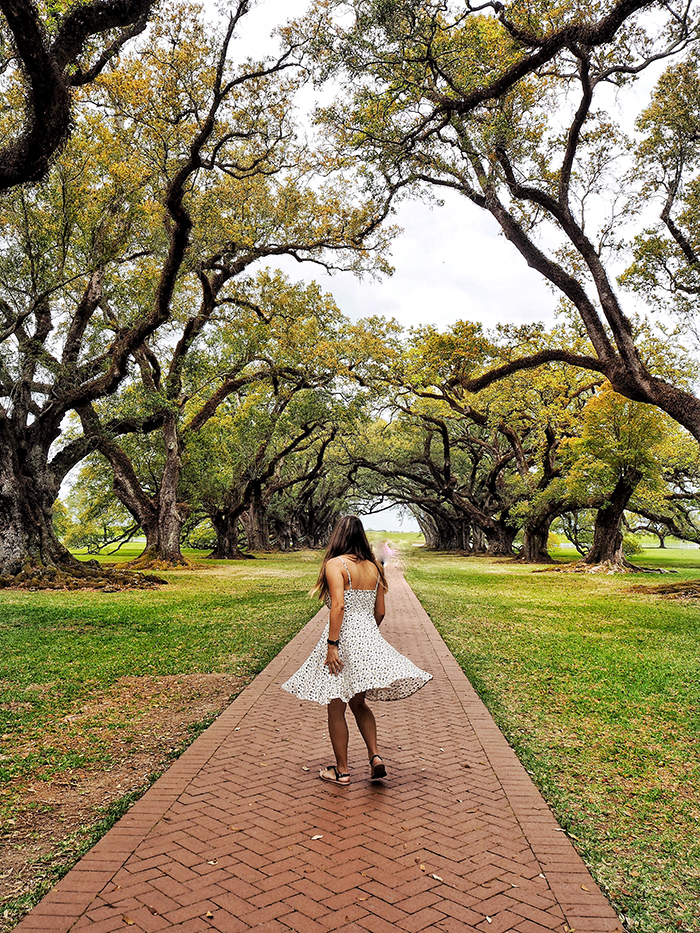 Visit either Oak Alley Plantation or Laura Plantation. If you don't have a car, hop on a tour like we did. We also went with Cajun Encounters on this tour and it was a great way to see more of Louisiana and learn a little about it's creole history.
Wander Around The Bywater And Marigny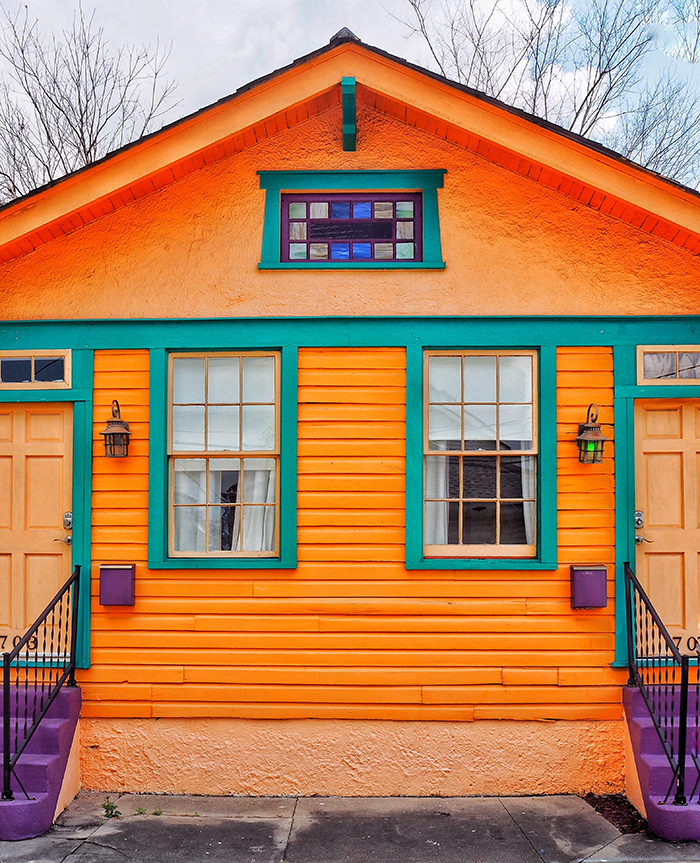 My favorite neighborhoods in New Orleans were definitely The Bywater and Marigny. The streets are filled with beautiful, super colorful houses. The personality in these neighborhoods is impressive and I was blown away by everything we stumbled upon. I'm also inspired to paint my door bright yellow. These two neighborhoods are local areas, you won't really come across anything touristy which is what I like.
Go To Frenchmen Street For Some Jazz Music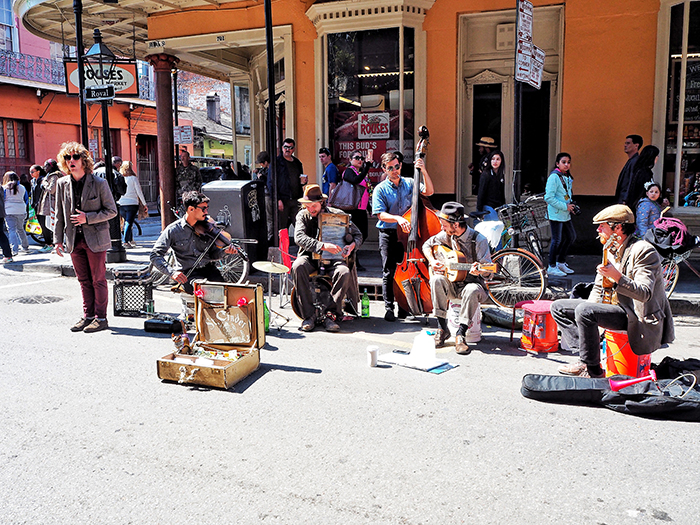 You can't go to NoLA without checking out some Jazz music! Head over to The Spotted Cat on Frenchman Street to check out a few bands. Grab a local beer and enjoy the music.
Pin It For Later: