Another city that shouldn't be missed during your time in Taiwan is Taichung. It's an easy trip from Taipei — in fact, it's only about an hour and ten minutes on the high-speed rail!
I was in Taichung for two full days, but you can easily tackle everything in a day if you don't have that much time in Taiwan! So without further ado, here are four things you should do in Taichung!
Four Things To Do In Taichung
Visit The Rainbow Village
This was the coolest place I've been to so far in Taiwan. It's not the biggest place. but it has so much character and color! The entire village was hand painted by a former military soldier. People refer to him as grandpa of the Rainbow Village now. He is 93 and on some days you can see him wandering around!
He basically painted the village to save the military houses from being demolished. Because of him, several homes were saved in the village! It's about a 15-minute drive from Taichung City to the Rainbow Village – grab an uber to make it easy!
Eat Delicious Ice Cream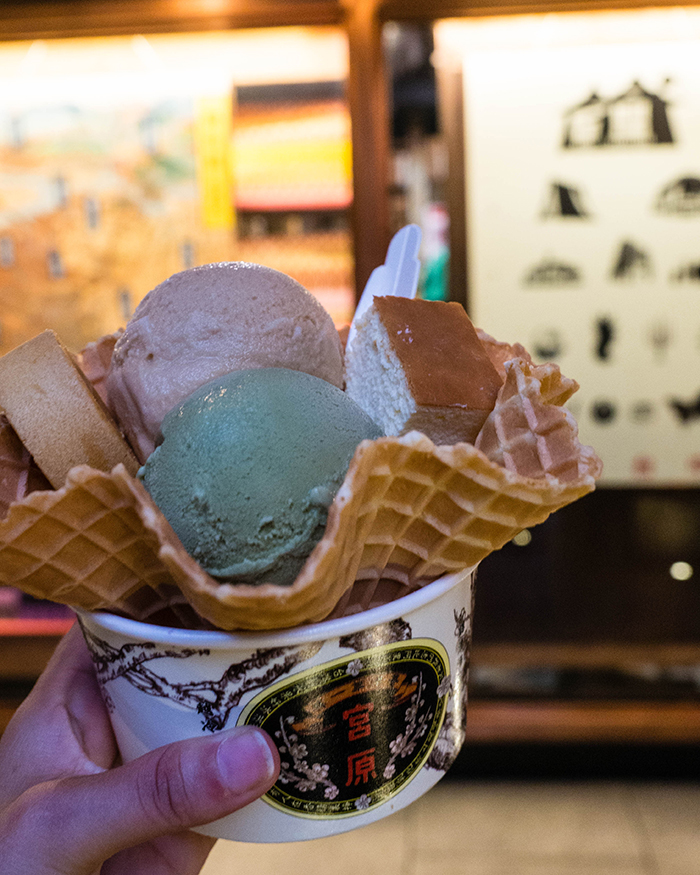 You must go to Miyahara. Once you're there, get in the queue and start dreaming about the most delicious ice cream imaginable. Choose from a ton of flavors and combinations (there's a whole section of the shop dedicated to different chocolate flavors). I went for two scoops of ice cream (salted caramel and green tea) and then I was able to choose two toppings.
Use the toppings as a way to taste test the delicious desserts you can buy inside the main shop. I went for cheesecake (which was divine) and pineapple cake (which I wasn't a fan of).
Hang out outside the shop and enjoy your dessert before heading into the coolest place ever. Miyahara is in an old eye hospital, but it really looks like something out of Harry Potter!
Check Out The National Theater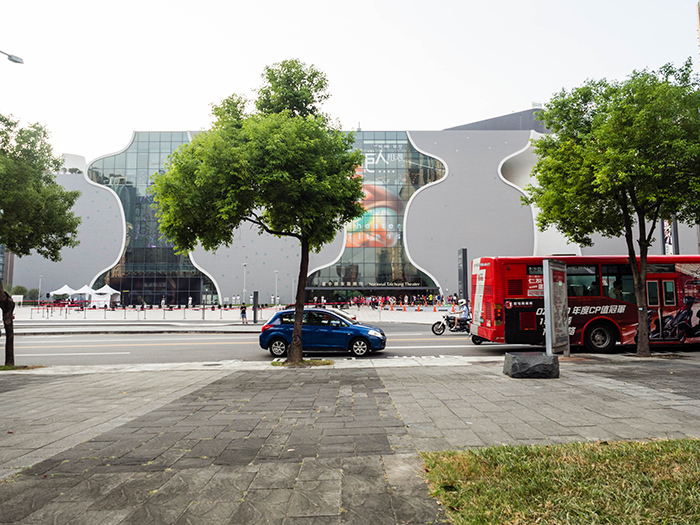 Unfortunately, my camera died while I was here but the National Theater is worth checking out. The architecture is very modern compared to the rest of the city. Spend some time exploring! It's pretty interesting.
Wander The Streets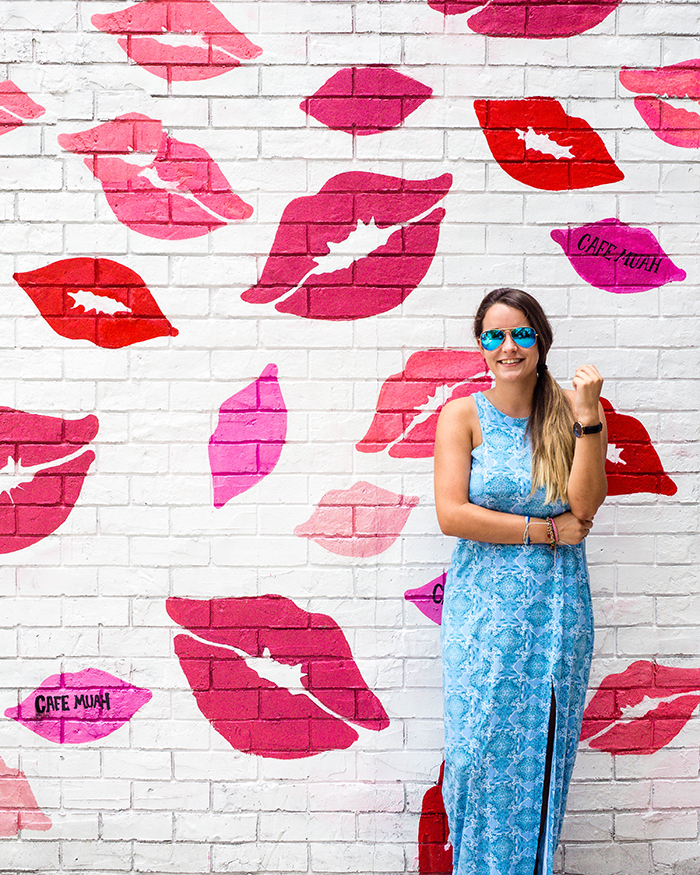 As always my favorite thing to do when exploring a new city is wandering the streets. I find it's the best way to really get a feel for a place. I stumbled upon cute cafes, an awesome park, and even a bustling night market!
Pin It For Later: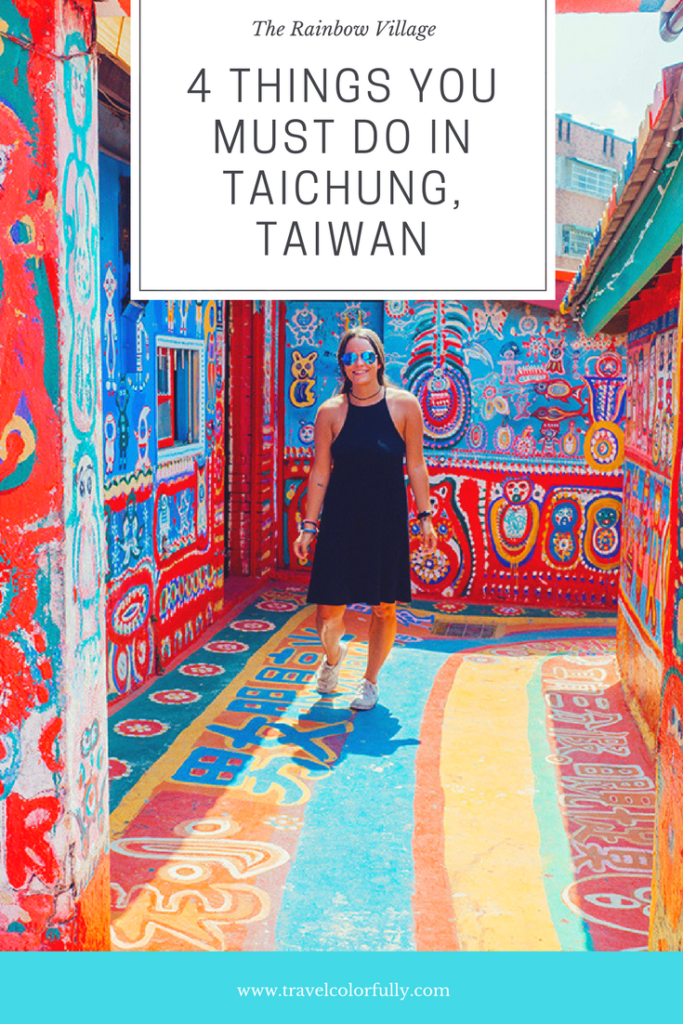 SaveSave
SaveSave