Taiwan has been such a cool place to explore. It's one of those places that was never really on the top of my bucket list, but I am so glad that I received the opportunity to visit! Thanks to the Taiwan Tourism Board, I hopped on a plane and headed to Taiwan for two weeks. And one of my stops in the country was Hualien.
When I first found out I was going to be visiting Taiwan, one of the first places I knew I wanted to visit out of Taipei City was Hualien. The city is located on the western coast of the island of Taiwan. It's known for its beautiful coastlines, and of course Taroko Gorge. I was blown away by the natural beauty of this place. It's really something special.
So when you're planning your trip to Taiwan, make sure you spend at least 48 hours in Hualien.
48 Hours In Hualien
Day 1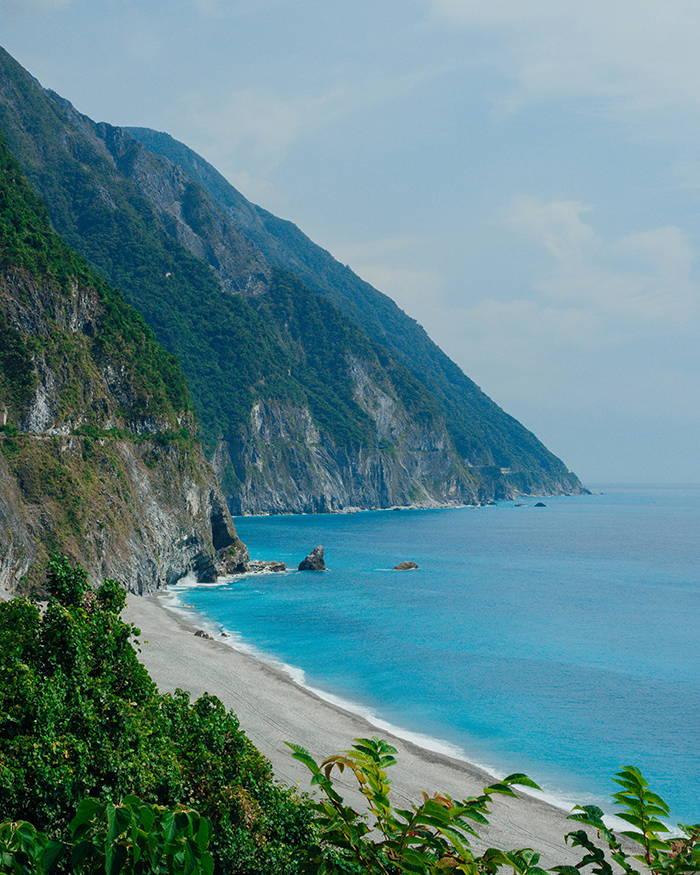 Explore Taroko Gorge!
I  really suggest booking a tour with MyTaiwanTour. Our excellent guide, Vincent, picked us up from our hotel at 9 AM. They set us up with an introductory tour to Taroko Gorge. This is perfect if you only have one day to explore the national park.
Your day will begin with a stop at the Quishingtan Scenic Area. You'll check out a breathtaking view of the coast.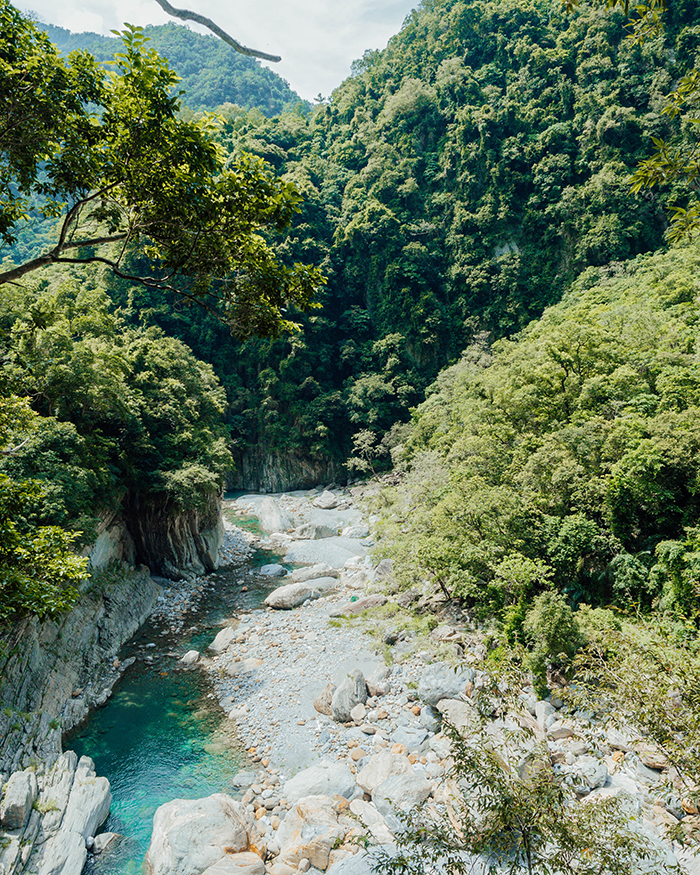 Next, you'll head into the national park. Your guide will take you to Shakadang Trail, where you can take a leisurely stroll (I say this because it's not a hike…anyone can do this walk). Choose to complete the enter thing which is 5 kilometers or do what we did and just walk 1.5 km in and 1.5 km out!
Head to the visitor center for lunch as there aren't a ton of food options near the park.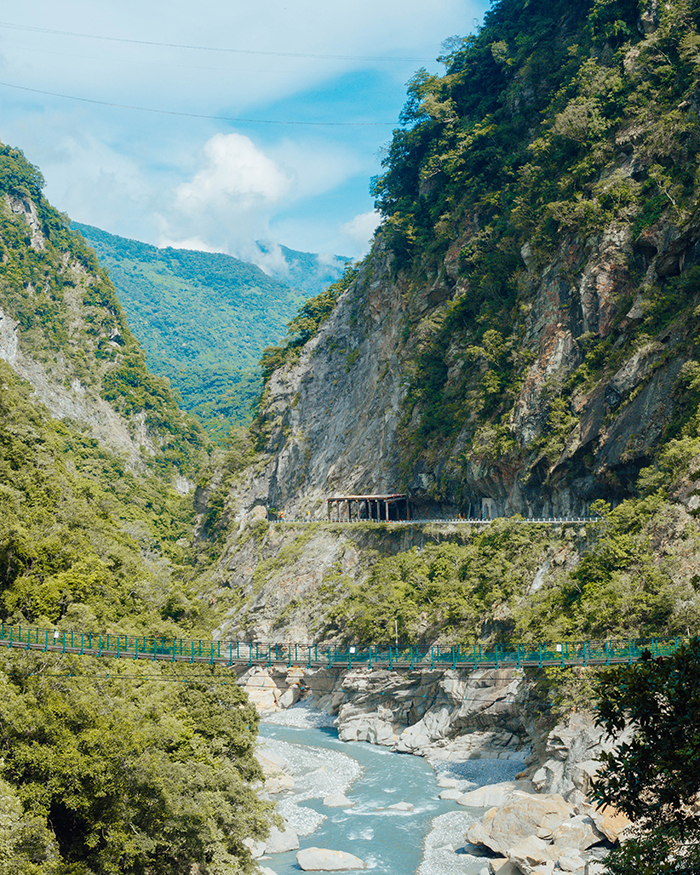 After lunch, it's time to walk along Swallow Grotto. You'll have to put on a helmet as you walk along the highway to protect your head from falling rocks, but it's really just a precaution.
If you're interested in more of a hike, make sure you take some time out to explore the Lushui Trail. There are several routes you can take, but we opted for the 2-kilometer hike as we were on a time constraint.
If you're interested in history than you have to visit Buluowan. This is where you can learn all about the aborigines who live in the Taroko area.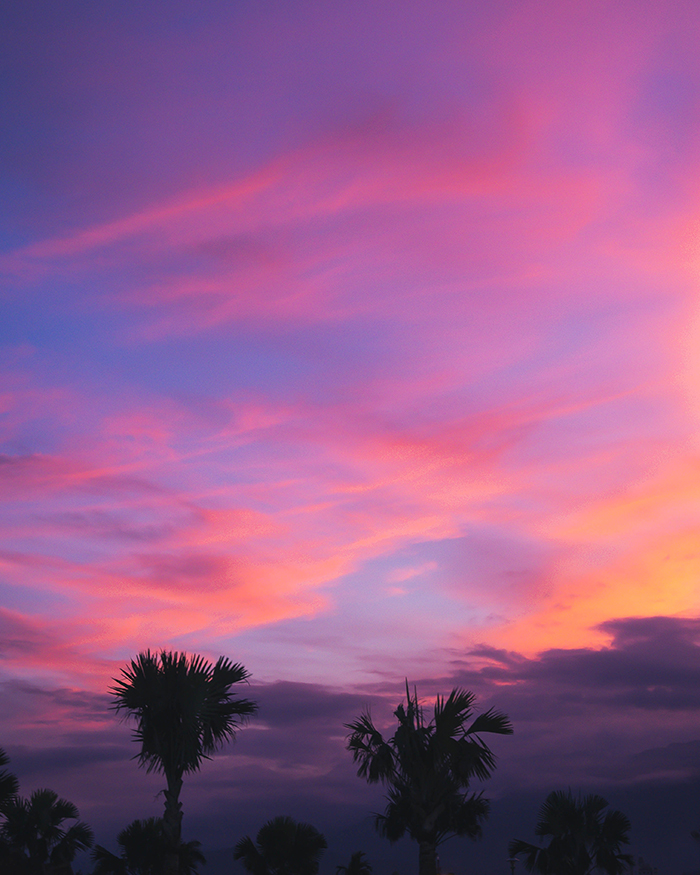 You'll end your day at the Dongdamen Night Market in town. I suggest trying a Gua Bao which is a steamed pork bun filled with stewed meat. It is so tasty! (And maybe you'll see a sunset like this one)
Day 2
Use day 2 to explore the city of Hualien. Or, use the day to eat and eat like I did! Taiwan is known for its food after all!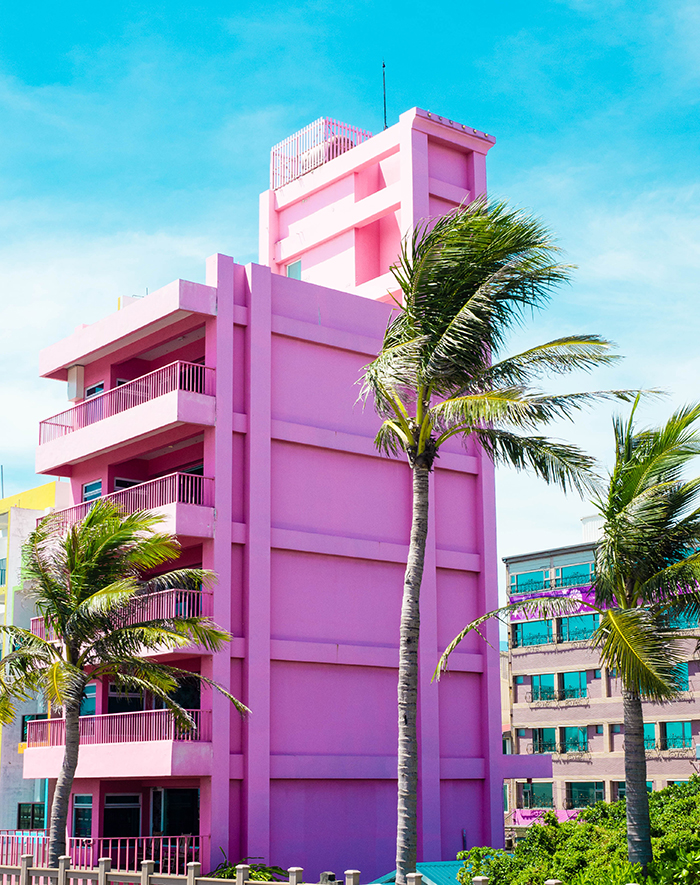 But before you get eating, work up an appetite by renting a bicycle and riding along the ocean. There's a great boardwalk near Hualien Pacific Landscape Park that makes it perfect to explore the city. You'll come across some pretty cool art deco buildings, some cool temples, and of course experience beautiful views of the Pacific Ocean.
After you go on your bike ride, you're going to be starving. So that means it's time for a delicious meal.
If you want to keep things cheap, head to Gong Zheng Bao Zi for some delicious dim sum or Xiao Long Baos (soup dumplings). I got a five of those and a whole tray of pork dumplings for less than two dollars! (No. 199-2, Zhongshan Road, Hualien County 970, Taiwan)
If you're interested in a sit-down meal in air conditioning, I suggest grabbing some sushi at Lai Sang Sushi House. Keep in mind that the menu is in Chinese, but with a little help from Siri, you'll be able to order something delicious and fresh! I suggest the tuna sushi! (No. 90, Linsen Road, Hualien 970, Taiwan)
I suggest choosing one of these for lunch and the other for dinner as they are both can't miss spots!
And, if you're in need of a snack in between, then you must get a scallion pancake at Lao Pai Scallion Pancakes. They are so tasty. The scallion pancake I had may be the best thing I ate in Hualien! The yolk was so ooey and gooey and basically perfect. (No. 2, Lane 110, Fuxing Street, Hualien City, Taiwan)

If you need any more food suggestions, check out this blog post from kkday–it's what I used to find these places! And I didn't have a chance to check them all out, so you'll have to do it for me!
Pin It For Later: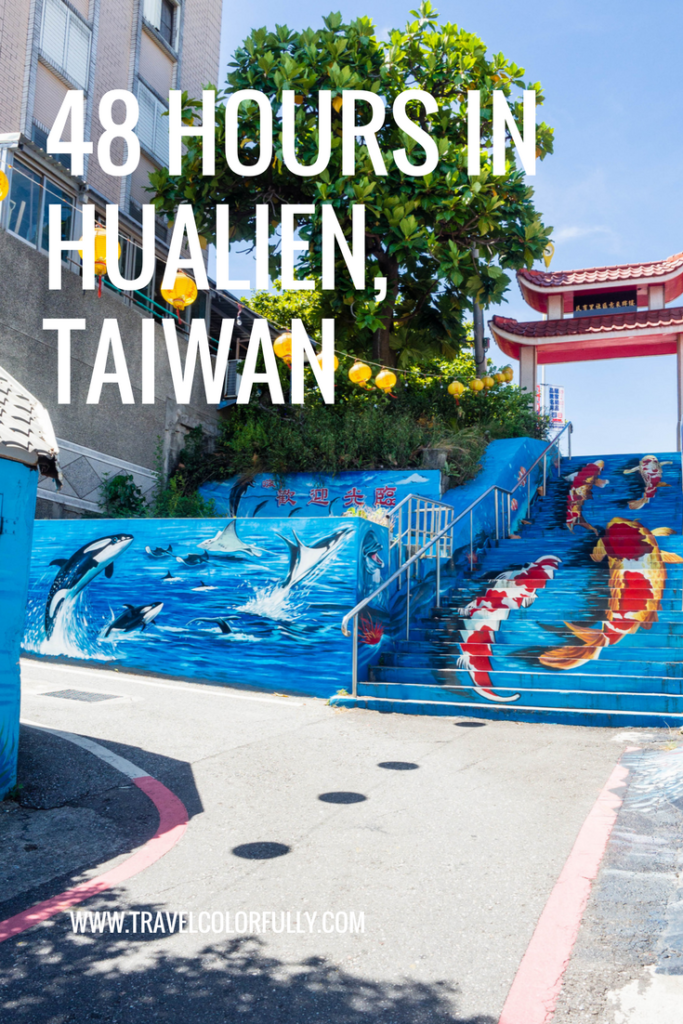 SaveSaveSaveSave