You could probably spend about a month in Japan and still not get to see everything. The country is filled with so many wonderful places that it's hard to squeeze them all in. When I visited, I spent two weeks exploring. During those two weeks in Japan I just scratched the surface. In fourteen days I traveled to five different cities. I did touristy things and I wandered around the streets getting lost (which is the best way to see a city). I went to several temples, ate lots of ramen and sushi, and even experienced my first typhoon. My two weeks in Japan were jam packed and exhausting, but they allowed me to really get a feel for the country.
If you're thinking of spending two weeks in Japan, then definitely purchase yourself a JR Pass (Japan Rail Pass). For fourteen days it costs $407 USD. The pass is really easy to use and will allow you to travel across the country on the bullet train with ease.
Two Weeks in Japan
Three Days in Tokyo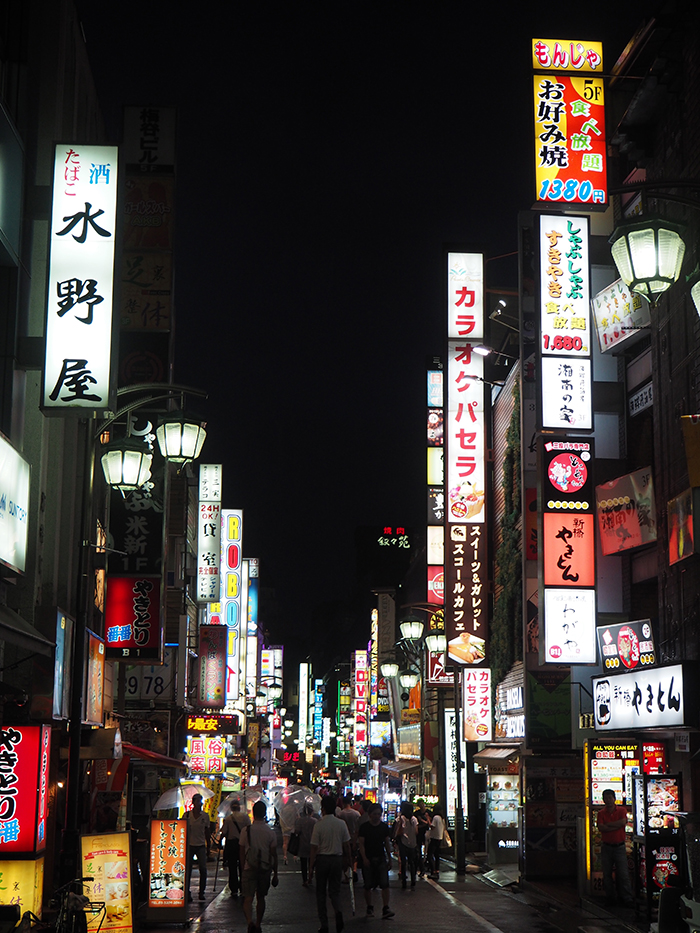 Explore Tokyo for about three days. Yes, you could probably spend an entire week here and not be able to do everything, but if you only have a few weeks, then three days is a good amount of time. You can visit the Tsukiji Fish Market for the freshest sushi you'll ever eat. You can visit one of the many green spaces and gardens in the city. Or you can just wander down the many streets or areas of the city (Shibuya Crossing, Harajuku, etc.). There is literally just so much to look at in Tokyo, that wandering is a great way to do it!
Two Days in Hakone
Hakone is a mountainside village on the way to Osaka from Tokyo. It's apparently a great place to spot Mt. Fuji, but unforuntatley we were there during typhoon season and that meant a lot of rain and fog. Hopefully you get better weather than I did when I visited Hakone. Either way, it's a cute town that offers you a chance to explore by gondola, boat, and bus. Definitely take the boat to the Hakone Shrine as this was one of the highlights of my time in Japan. Also use your one night in the countryside to stay at a Ryokan. It's a traditional Japanese accomodation that offers you meals and an opportuntiy to use a private onsen!
Three – Four Days in Osaka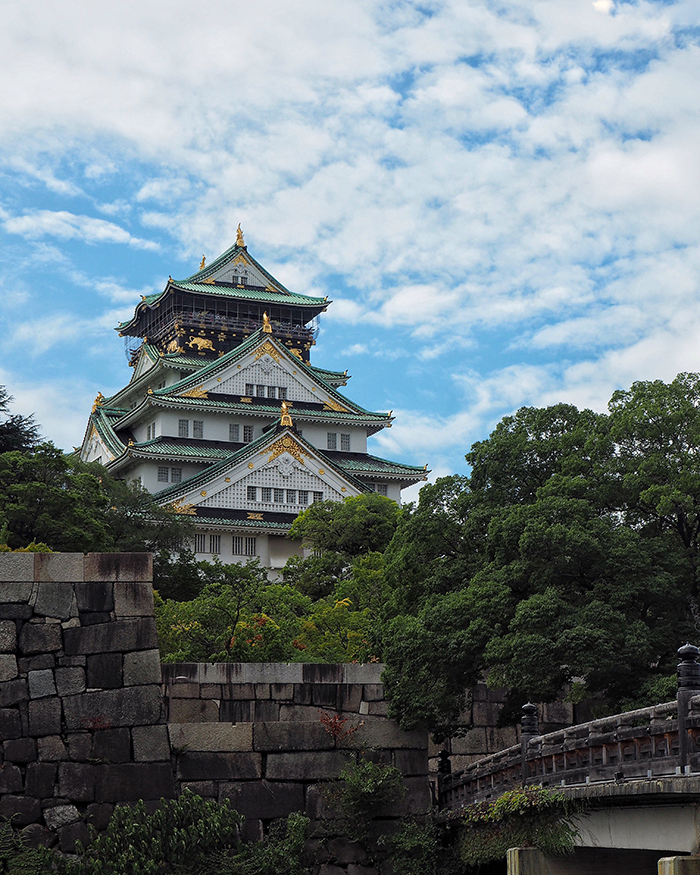 I really enjoyed Osaka. It had more of a local feel than Tokyo and I had a great time exploring. I suggest staying out of the city center and using the subway/train to get to the places you want to see. Head to the aquarium to check out the largest tank in the world (and several whale sharks). Walk around Dotonburi at night (and indulge in some sushi from a rotating sushi bar). Grab a bite to eat in Shinsekai. Visit the Umeda building and the Osaka Castle and so much more!
One Day In Kobe
We were actually in Osaka for four days but decided to use one of those days to take a day trip to Kobe. Kobe is a forty minute train ride from Osaka. In one day you can visit the Nunobuki Herb Garden, take the ropeway to Mount Rokko, visit the Ikuta Shrine, check out the waterfront, ride the loop bus, and of course, indulge in some Kobe beef. I highly suggest visiting Tor Road Steak Aoyama. It's a family owned and run restaurant and it is absolutely delicious.
Four Days In Kyoto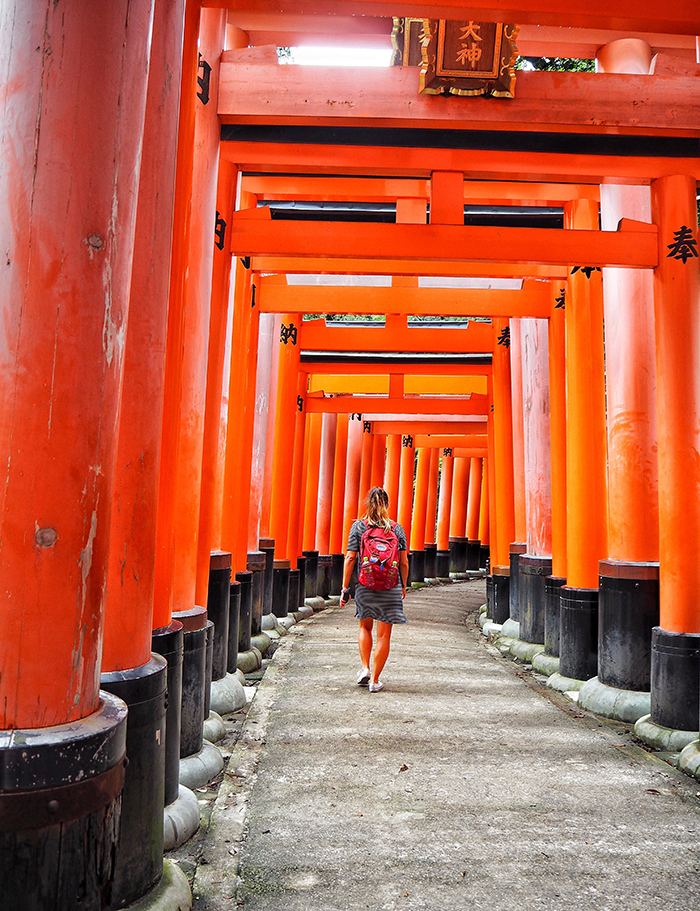 Kyoto will probably be the highlight of your trip. It just has this magical feeling to it and it makes you want to explore as much as possible. Of course, you have to visit the Fushimi-Inari Shrine and the Arashiyama Bamboo Grove. I highly suggest you wake up very early to visit both of these places as the crowds do get quite busy after 8:30 AM. You should also wander around Gion and try to spot a Geisha, take part in a traditional tea ceremony, eat delicious ramen, visit the Nishiki Market, and check out all of the beautiful temples in the area.
Pin It For Later: