Texas is a massive state! It's huge. So if you're driving through, you're going to have a lot of time spent in the car. But, that's no reason not to check out some cool places along the way. You'll come across some interesting places on your Texas road trip, and I'm going to share some with you now!
The first leg of my Texas road trip was from Amarillo to San Antonio. So we're going to focus on those places now.
A Texas Road Trip
Amarillo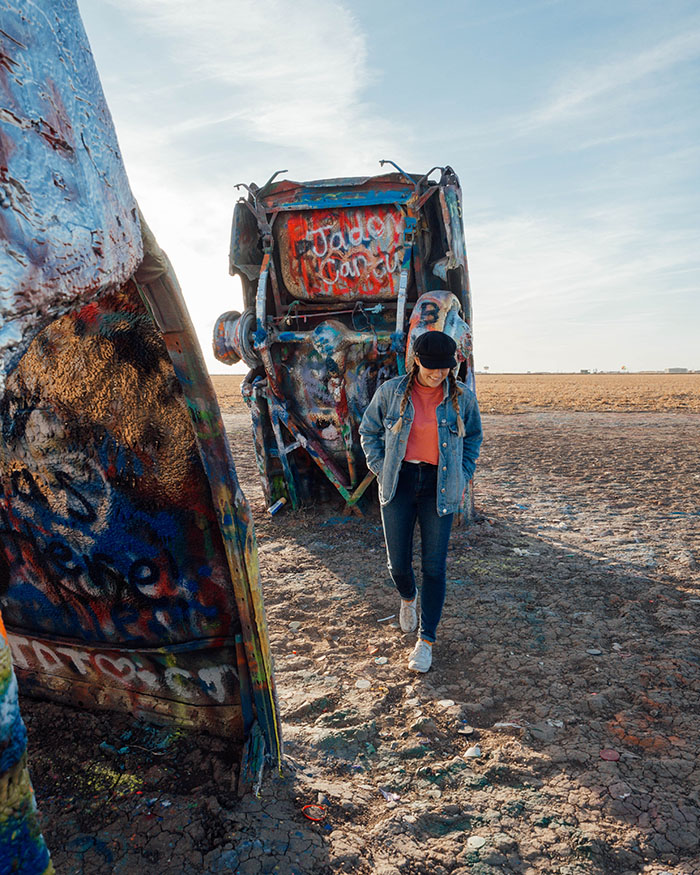 I was so excited to visit Amarillo. And that's because I have always dreamed about visiting Cadillac Ranch! Located on a field owned by a billionaire, Cadillac Ranch is the place to stop if you find yourself road tripping through the Lone Star State. It's definitely the quirkiest roadside attraction I've ever stopped at! Grab some spray paint and leave your mark on the submerged Cadillacs.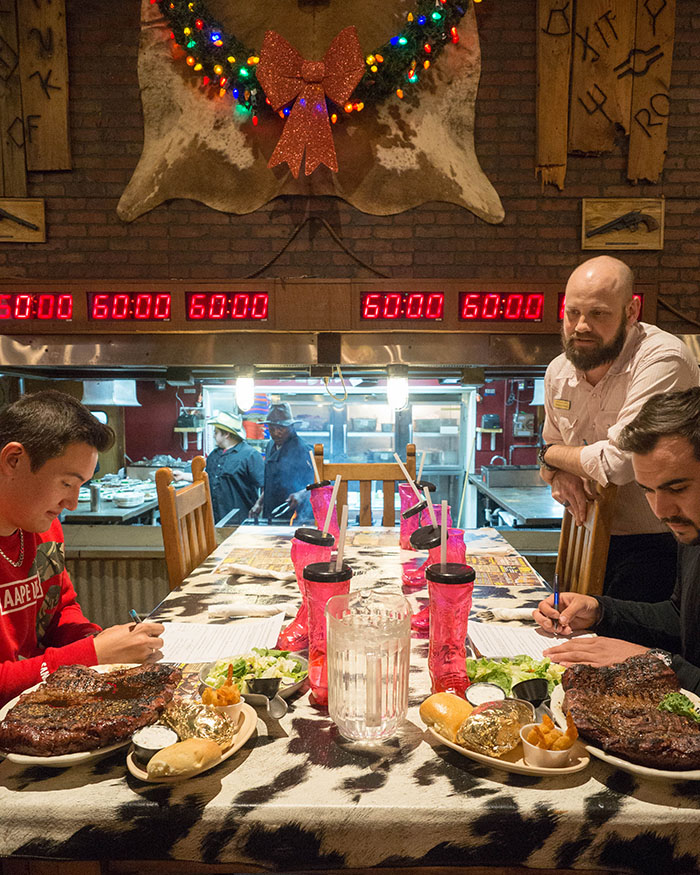 Next up in Amarillo? A stop at the Big Texan — A steakhouse that takes meat to a whole other level. We had two people in our group attempt to eat a 72 oz steak, and several sides, in an hour. They didn't make it. But, apparently, a woman ate two in about 10 minutes! It's a whole experience and definitely a good place to stop if you're a meat eater.
San Antonio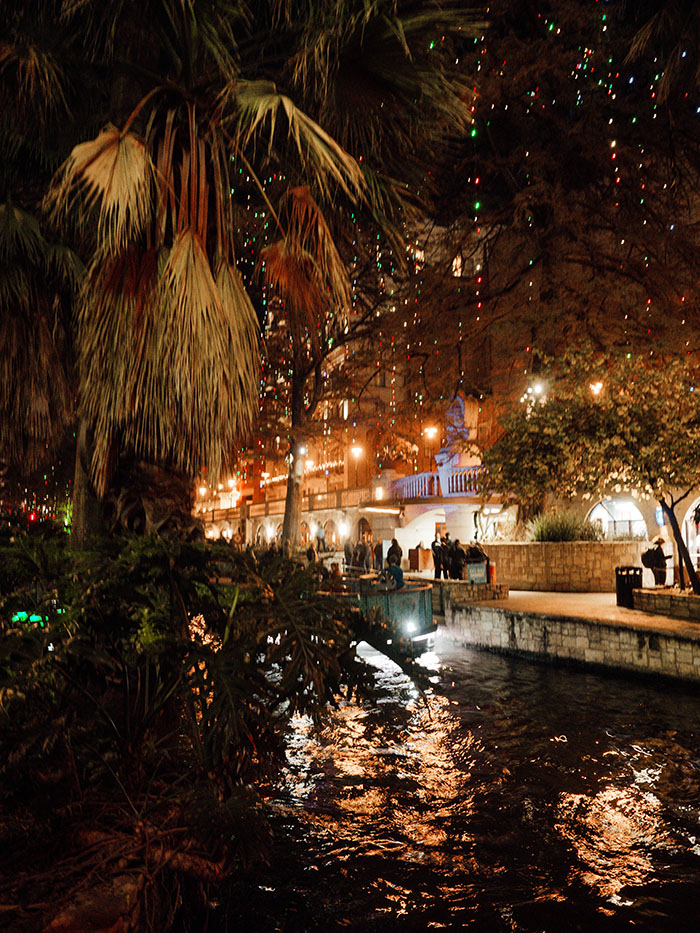 We were only in San Antonio for one night and one morning. And I still have the chance to fall in love with the city. If you're there at night, then you need to wander down the River Walk. It's so gorgeous and it was all lit up for the holidays. There are a ton of restaurants there, including the Iron Cactus, which had some of the best Tex-Mex I have ever had in my life!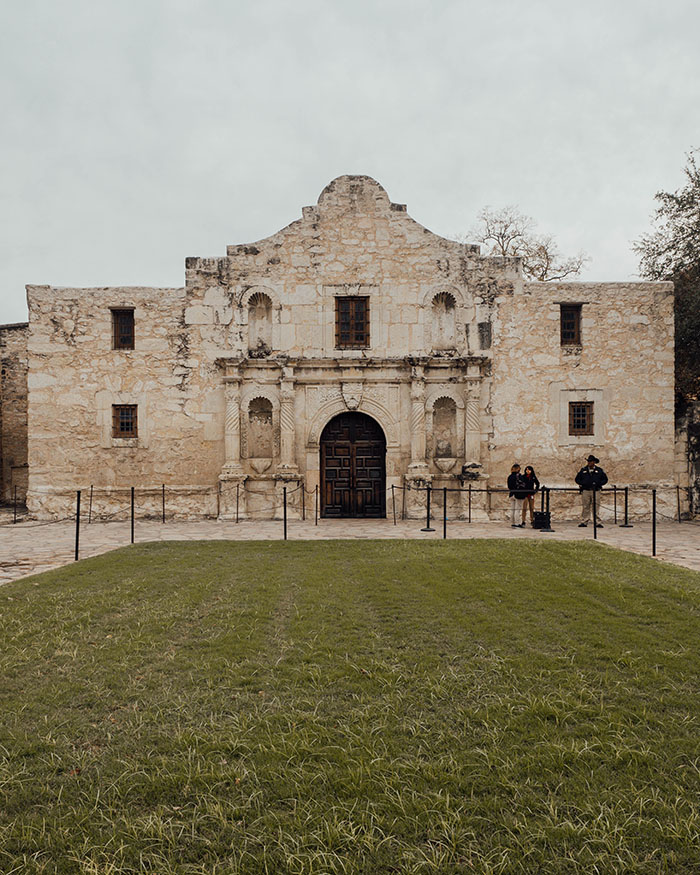 In the morning head over to the Alamo and check out a piece of history.
Pin It For Later: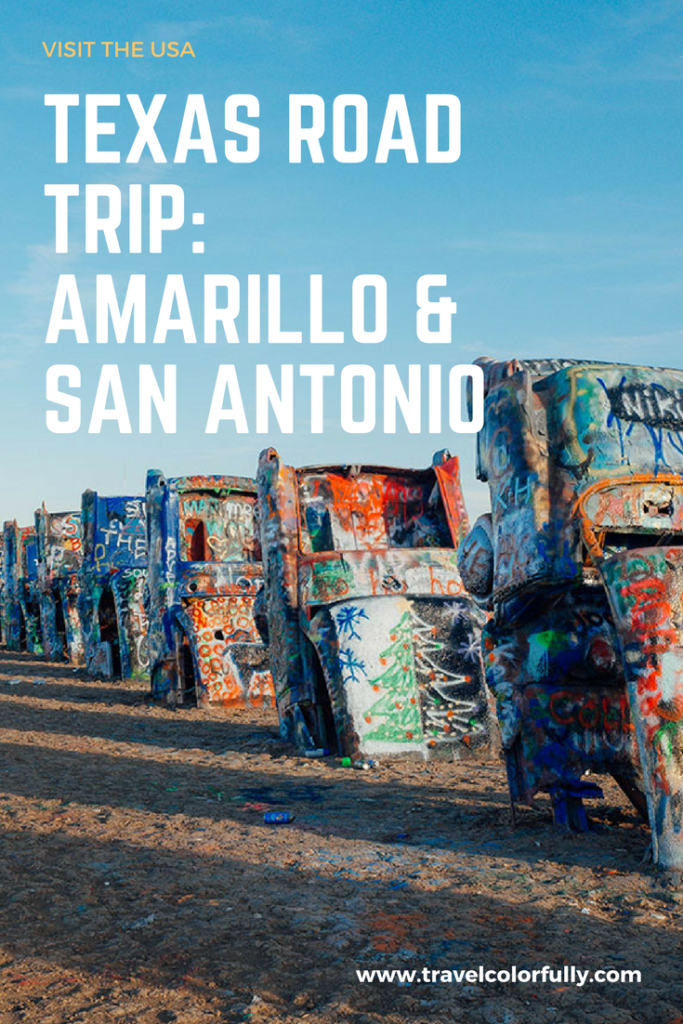 SaveSaveSaveSaveSaveSave