My next stop after Porto was Sintra. I was looking forward to visiting Sintra for so long. Seriously. I was so excited. I had seen so many photos of the bright yellow and red Pena Palace against beautiful blue skies on my Instagram feed that I knew I had to go. So when I hopped on the train from Lisbon and slowly began to see less and less out of the window, I was slightly horrified that I picked a cloudy day to visit. And then when I got off the train I realized, I was visiting Sintra in bad weather. I frantically started googling "Sintra in the rain" and found that people said it was still worth it. So after my friend purchased a sweatshirt from the gift shop, we stopped in a cafe with fingers crossed that the weather would pass.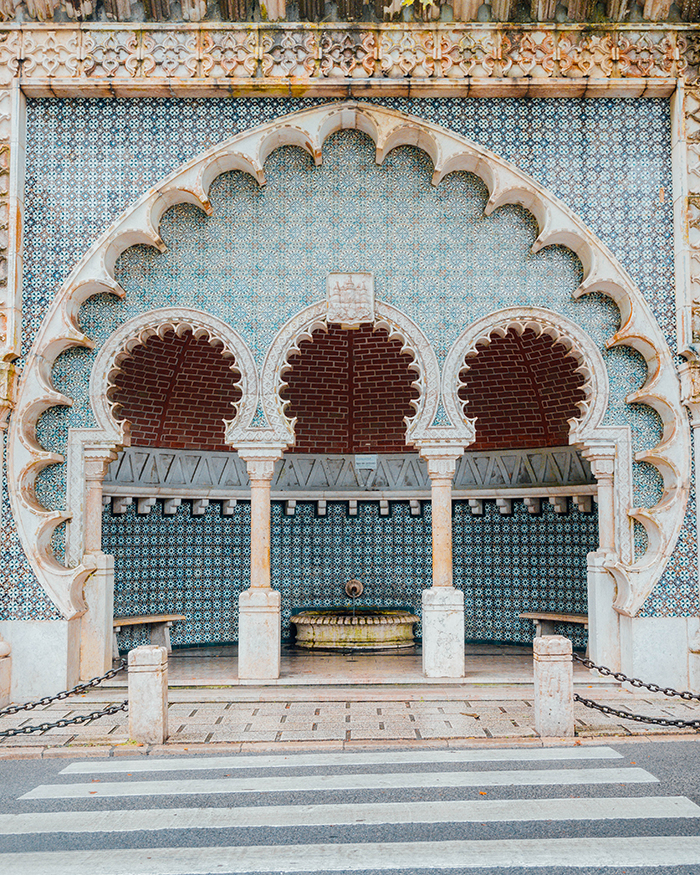 Luckily, it at least stopped misting. But, the clouds and fog just descended even more onto the mountain side town. You couldn't see a thing – none of the famed views, even the tops of the buildings. And after all that, I still think it's worth it to visiting Sintra in bad weather.
Visiting Sintra in Bad Weather Isn't That Bad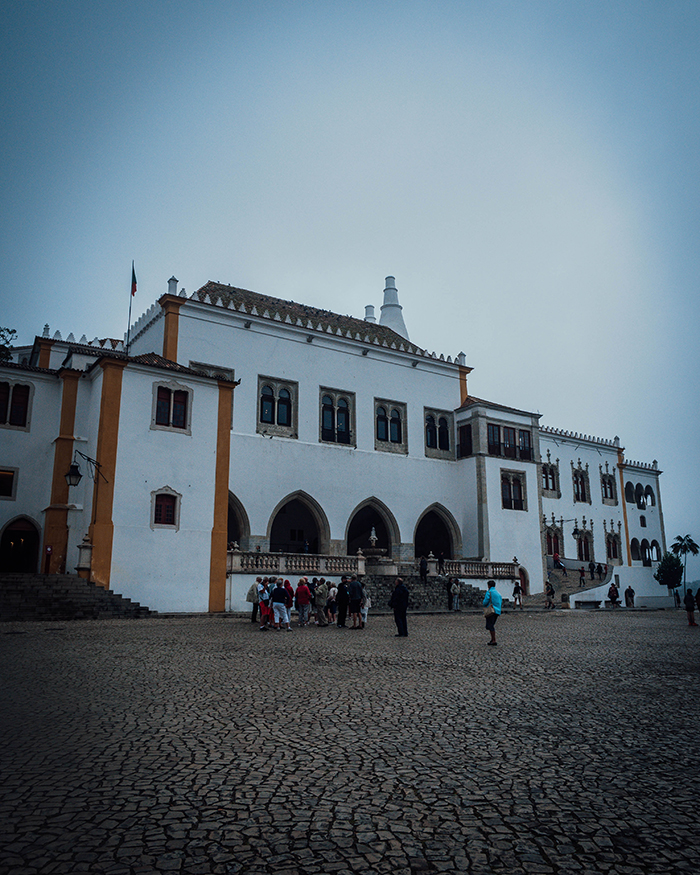 Instead of taking the tourist bus, which costs 5.50 Euro for the day (because it's summertime and the queues are insanely long), we opted to walk to our first stop. We walked past the National Palace but did not bother going in, as I had read that it isn't that spectacular. We walked up several hills for about twenty five minutes to the Quinta da Regaleira, an estate and UNESCO world heritage site.
Quinta da Regaleira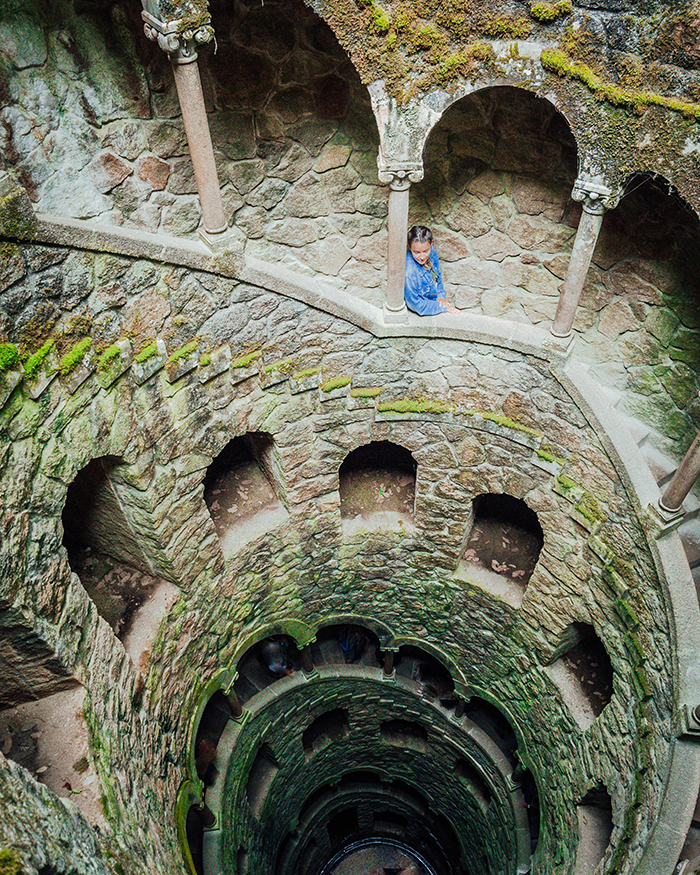 If you do anything on a day that's filled with fog when you're in Sintra, make sure you visit this estate. The grounds are stunningly beautiful and perhaps the coolest thing there is the Initation Well, which leads down to several underground tunnels. It's also inspired by Dante's Inferno and the nine circles of hell. It's one of those things that will truly blow you away. It costs about 8 Euros to go in and is worth every penny.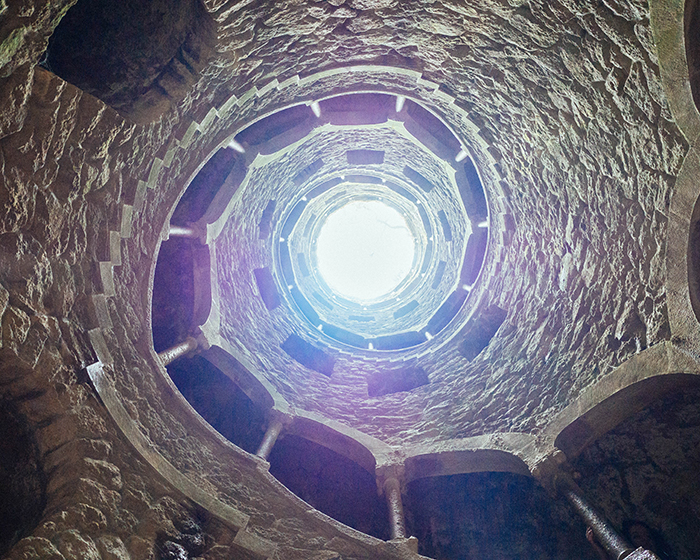 Getting To Pena Palace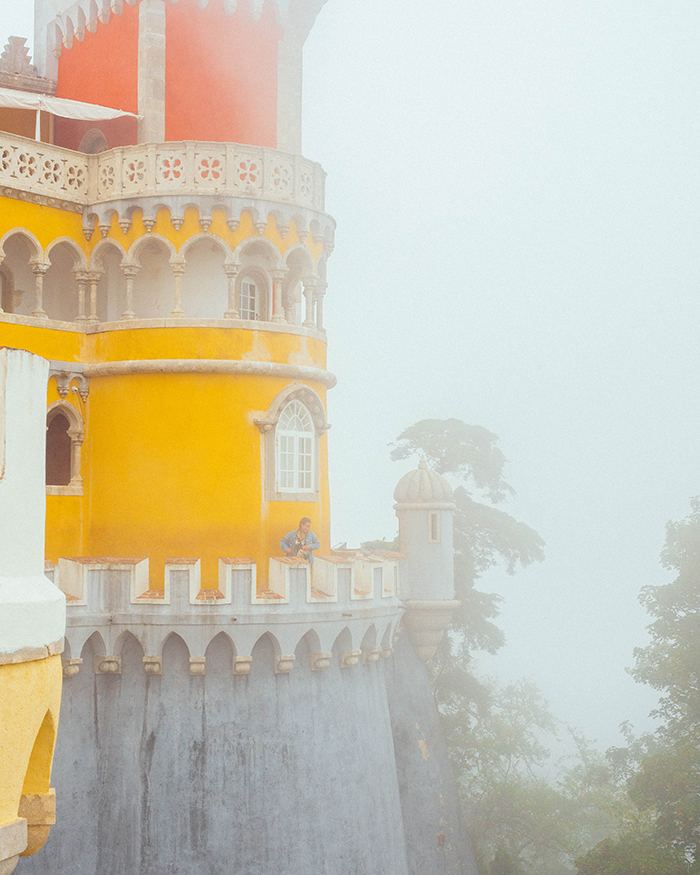 Do not try walking to the palace. I repeat. Do not try walking to the palace. Bad weather or not, the Pena Palace is located on the way top of a very steep mountain. It would take you several hours to hike up there (yes, hike, not walk). If you're prepared to hike, by all means go for it. If not either opt for the bus, or take an Uber (it cost us about 3 Euros each way). We decided to only purchase tickets into the gardens (around 6 Euros).
After getting tickets, you'll walk uphill even more. I imagine on a sunny, blue skied day you'd be able to see the palace while walking up. We did not see it until we were standing ten feet away. And while I didn't get to see the stunning views that the top of that palace has to offer, I did stare out into nothing. And that gives you a completely different feeling — and it was still epic.
How To Get To Sintra From Lisbon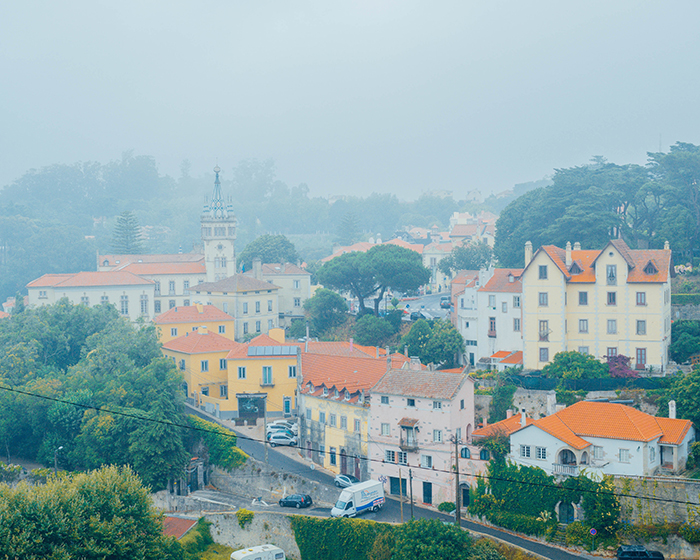 Using my Lisboa Card, I was able to travel from Lisbon to Sintra for free (it's included in the price of the card). You'll want to catch a train from Lisboa- Rossio Train Station. The ride takes about forty minutes. When headed back, make sure you pay attention to what station it goes to. The train we got on was headed to Lisboa-Oriente, so we transferred at another station.
Pin It For Later: