I love when I end up in a city and I immediately feel like I need to go back. Austin did that for me. The weird and wonderful Texas city blew me away and I was only there for about a day and a half. So, while I definitely didn't get to explore everything, I did check out a few cool places.
And Austin, I'll be back for you.
Some Things You Can Do In Austin
Check Out Some Amazing Murals/Street Art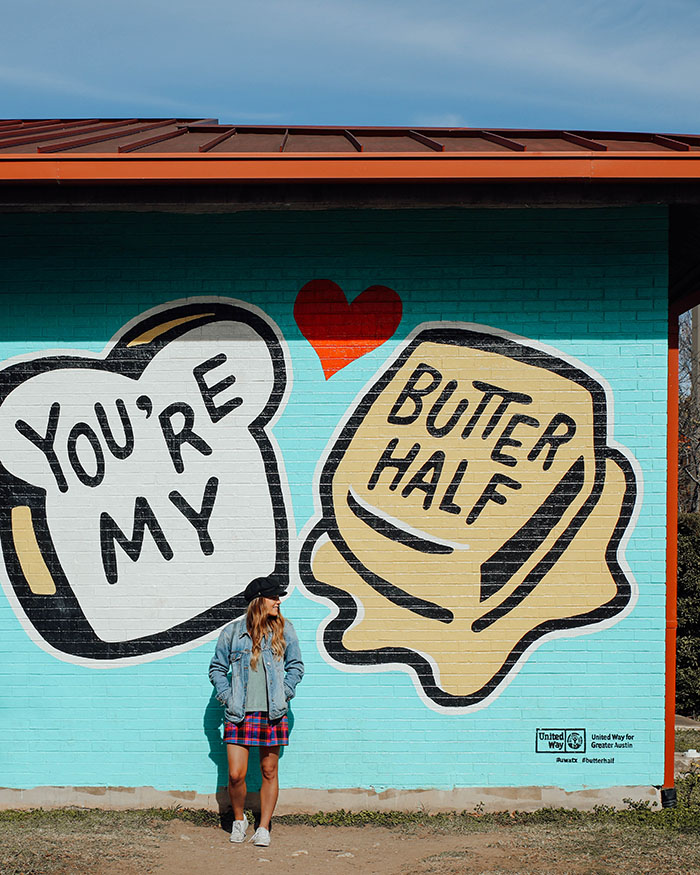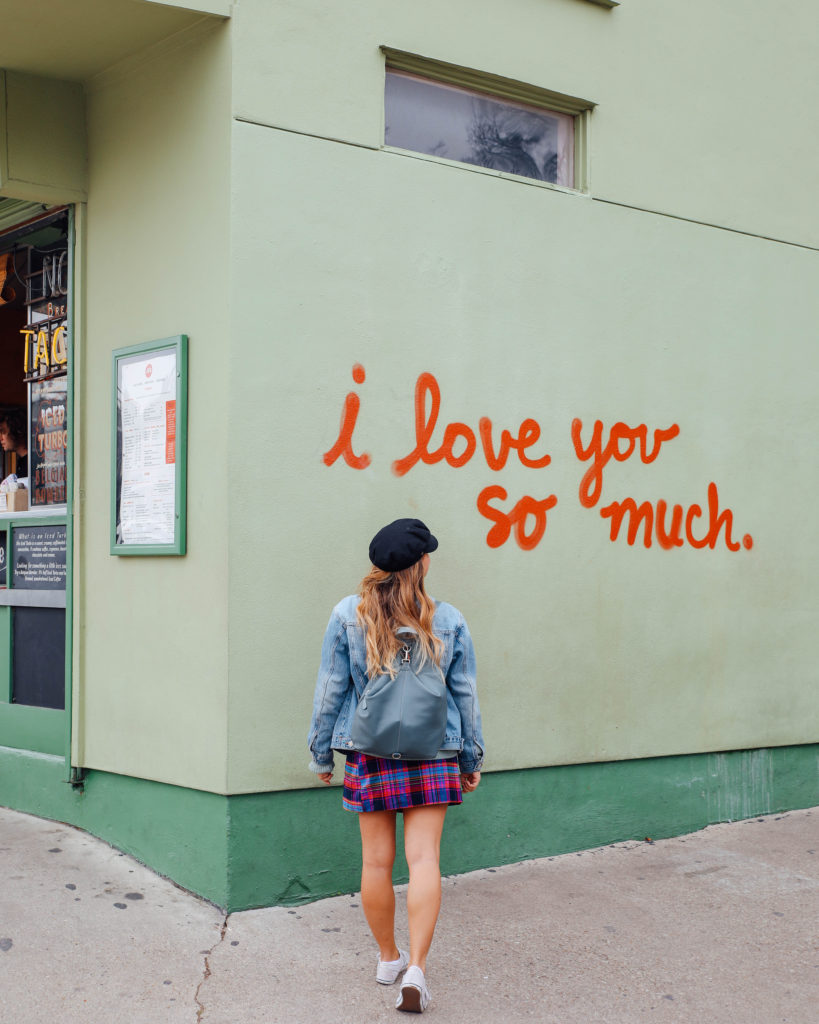 I love murals. I mean, if you're here, odds are you already know that. And Austin is home to some really cool murals and some pretty famous street art. One of the cool ones you can find there is the "You're My Butter Half" mural. You should also plan to stop by the Austin mural. And of course there is the "I love you so much" graffiti.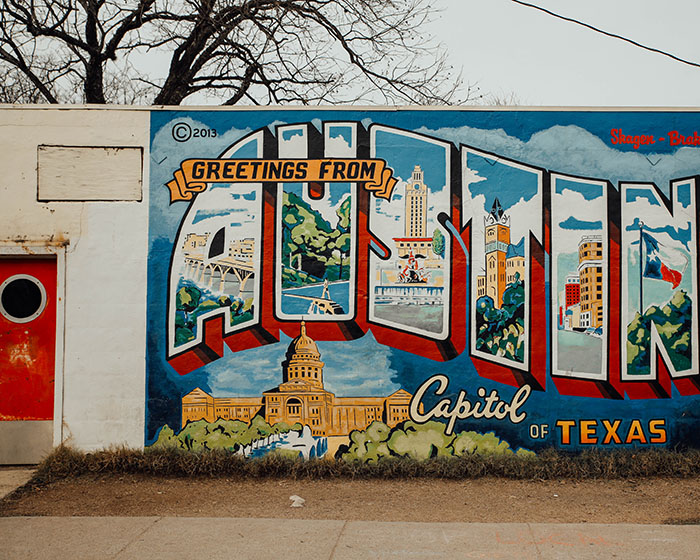 Tex Mex, Please
You can't go to Texas without grabbing some Tex Mex. And while there are a ton of places you can visit, my friend Haley from the Ready Set Jet Set took me to Chuy's. Yes, it's a chain. But, it's also so tasty — they have great queso and guac!
A Little Bit of Putt-Putt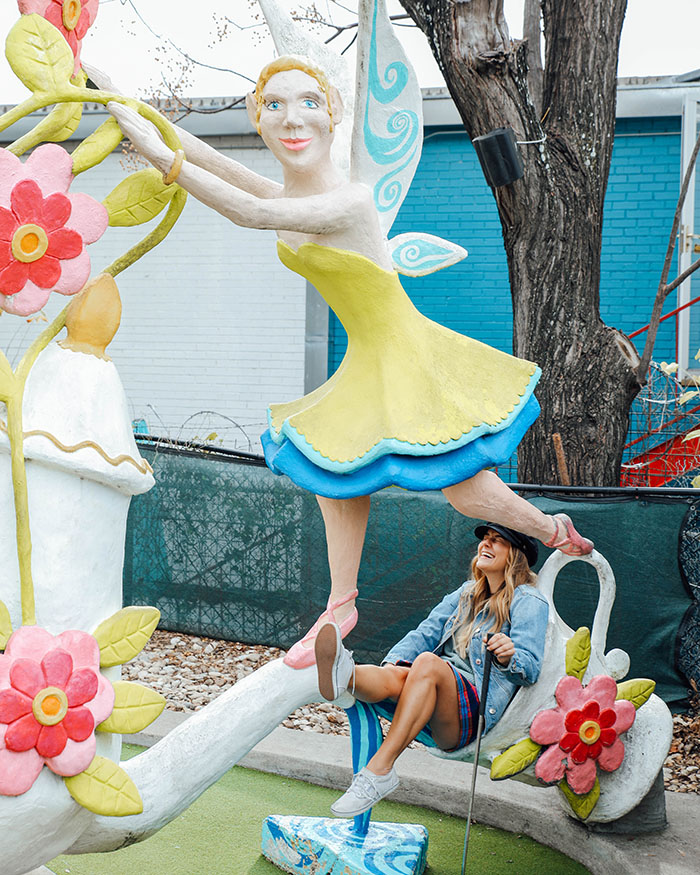 If you don't like mini golf, I don't know if we can be friends…Just joking! But seriously, who can pass up a game of putt-putt? I know I can't. And while I definitely shouldn't go pro anytime soon, I had a blast at Peter Pan Mini Golf. The course is quirky and a little weird, but it's Austin, so what else were you expecting? Play 18 holes on one of the two courses, for just 7 bucks (or play both for $11). And the best part? Peter Pan's is a BYO spot, making it the most fun pregame you've ever attended.
Climb On Some Junk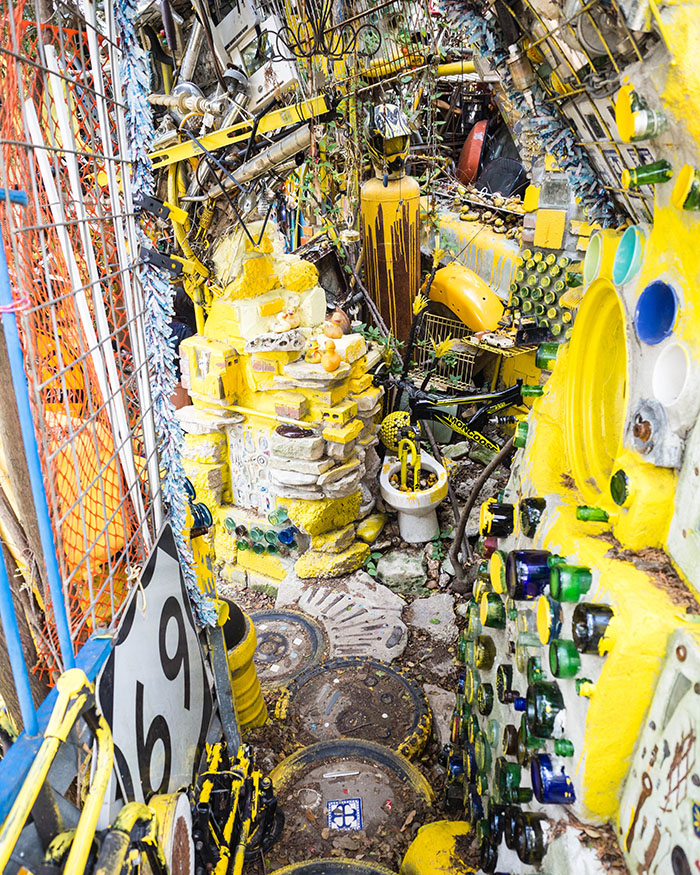 One of the coolest, and weirdest things I did in Austin was visit the Cathedral of Junk. You can try to visit (you have to call the owner to let him know you're coming) the home of Vince to check out all of the junk he keeps in his backyard. But it's way more than I'm letting on. Vince built an actual free standing structure of random things he has collected since 1988. It's a can't miss in Austin if you ask me!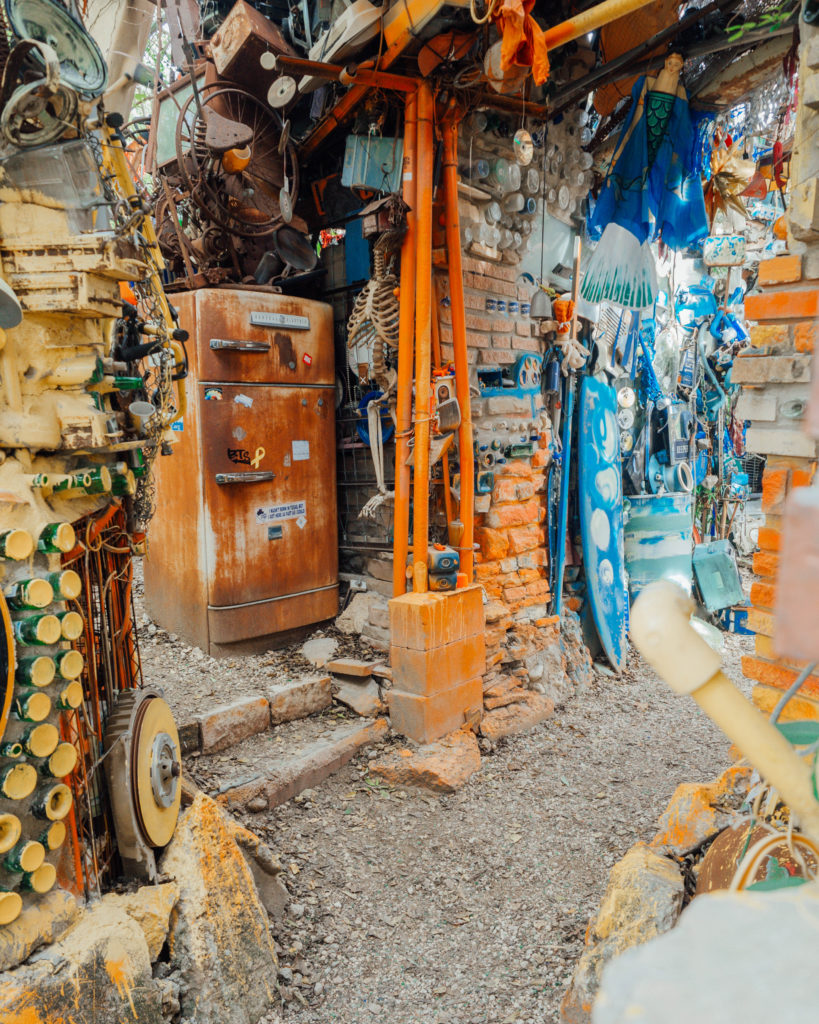 Dance (and sing) All Night On 5th Street
If you're looking for a fun night out, 5th Street is where it's at. You'll have a complete and total blast here. Bar hop all night long, catching some live music, and delicious/cheap drinks along the way!
Pin It For Later: