I've been to Cinque Terre a million times at this point. I love that place. It's so beautiful and quaint and despite being overrun with tourists, it's worth the trip if you're going to be in Italy. Cinque Terre is a national park made up of five towns, Riomaggiore, Manarola, Corniglia, Vernazza, and Monterosso al Mare. I have visited four of the five (still need to check Riomaggiore off that list).
And the great thing about Cinque Terre is that it makes an excellent day trip from Florence.
Spending The Day In Cinque Terre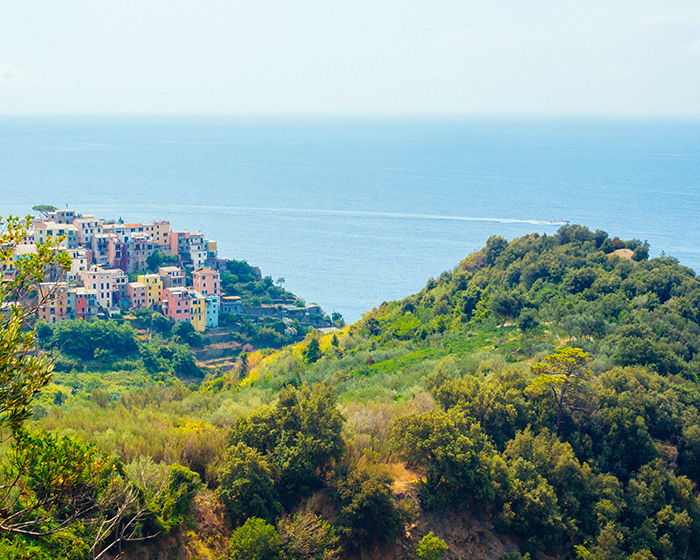 The best thing to do is buy a Cinque Terre Card at the start of the day. The card costs 16 euro for the day and includes all the trains in between the five towns as well as access to the hiking trails.
I have always started in Manarola and gotten breakfast there and then headed to Corniglia. Corniglia is up a big hill, but is a cute little town and worth checking out.
The Hikes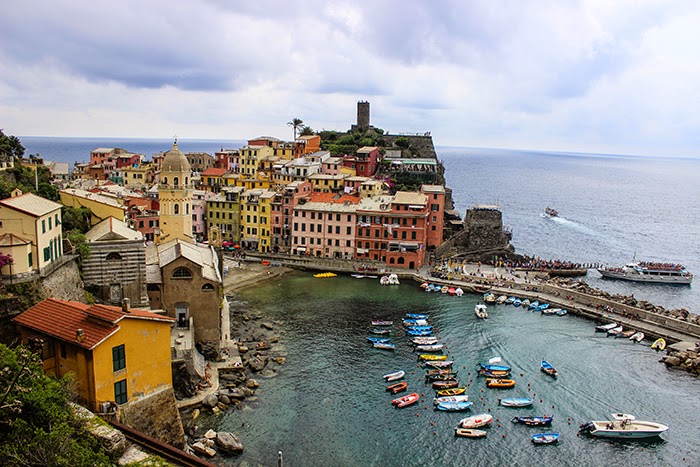 You should do at least one hike on your day in Cinque Terre. I've done both the hike from Corniglia to Vernazza and the hike from Vernazza to Monterosso. The first hike is a bit easier because it's shorter (it takes about an hour and a half), while the other one is more challenging because it takes an extra hour to complete.
Regardless of which hike you choose to do, I highly suggest stopping for lunch in Vernazza. It happens to be my favorite town because of the size and charm of it all.
Hanging On The Beach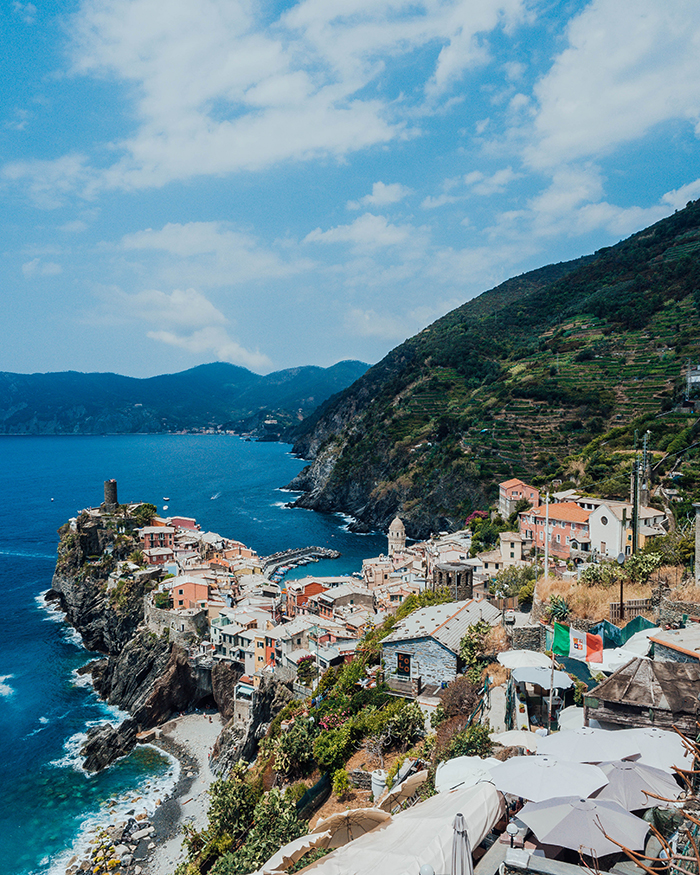 If all you're interested in is spending the day at the beach, then you should head over to Monterosso. There's a public beach as well as lounge chairs that you can rent for the afternoon!
Enjoy!
Pin It For Later: