Odds are if you're traveling through Nicaragua for a few weeks, you'll end up in San Juan Del Sur at some point. It's probably the biggest backpacker town in the whole country, and that's because it's home to the biggest party in all of Central America. But, there is more to the town than a sloppy Sunday (but that may be the best part).
Five Things To Do In San Juan Del Sur
1. Visit The Nearby Beaches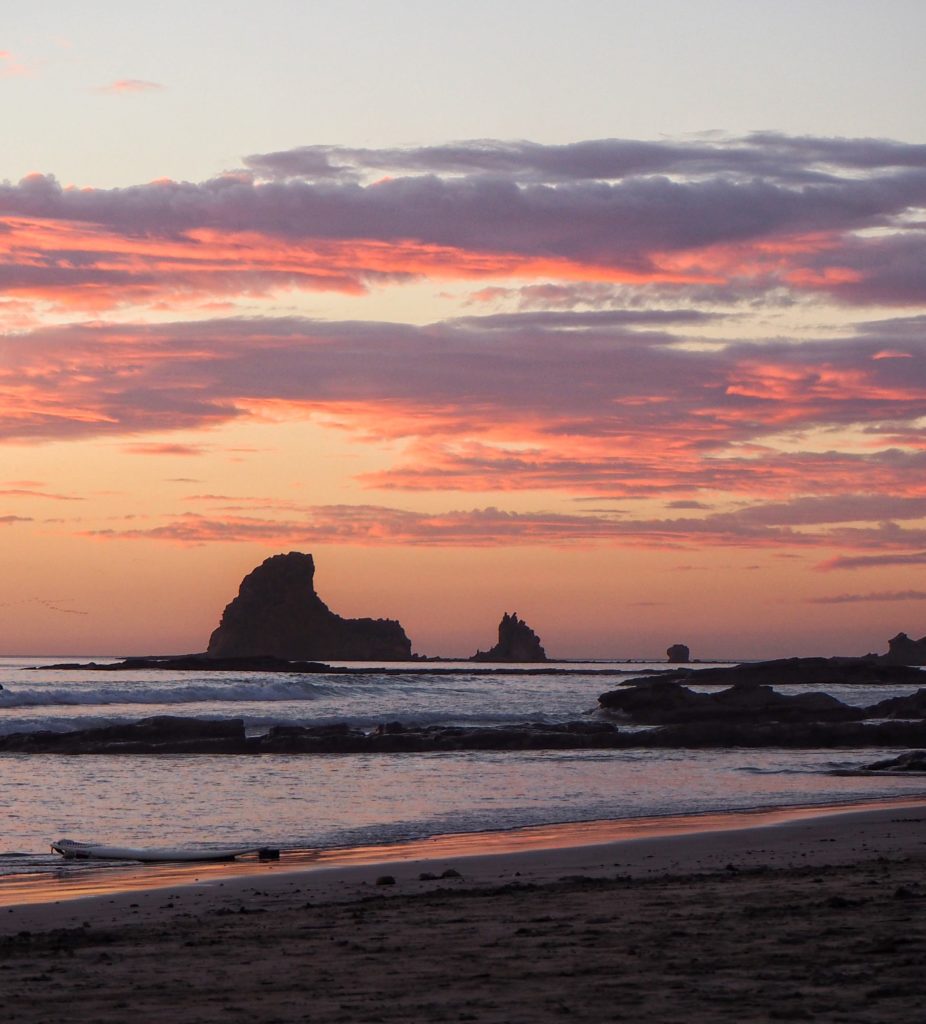 San Juan Del Sur is the perfect jumping off point to visit several beaches in the area. You can find shuttles to a handful of beaches from Casa Oro, or you can take a taxi. Some of the beaches you can visit are Hermosa, Yankee Beach, and my personal favorite, Playa Maderas.
2. Wander Around The Colorful Town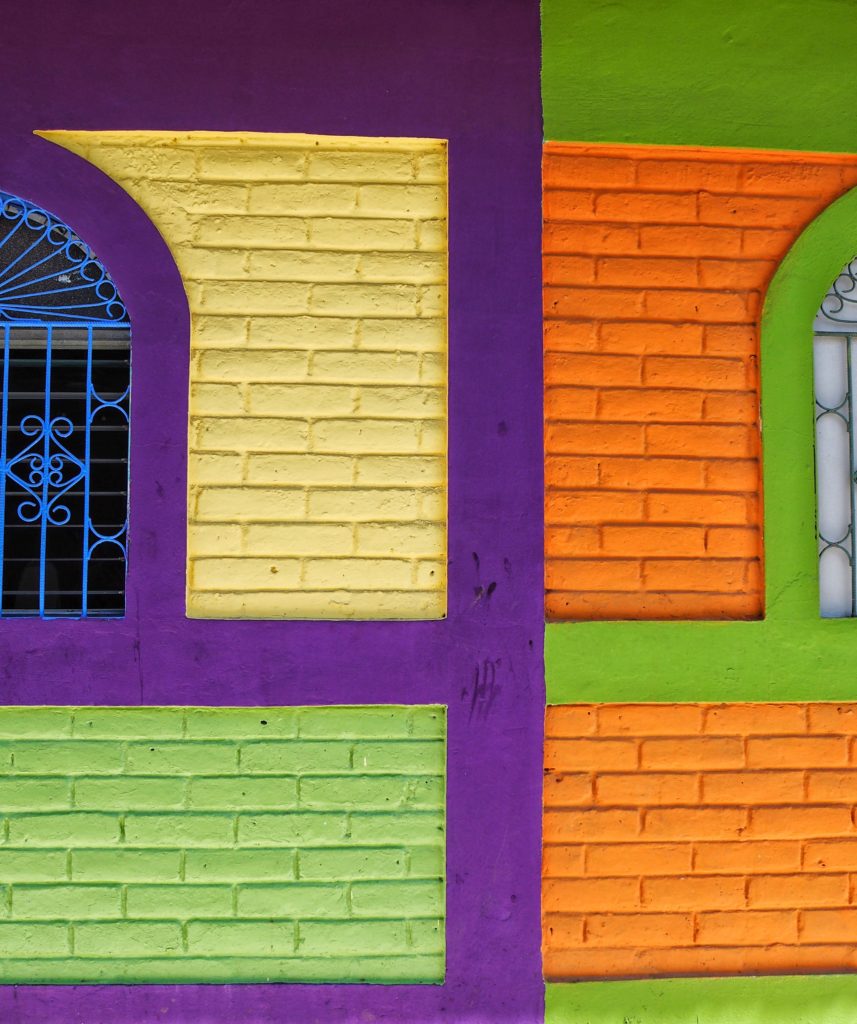 There are a ton of bright, colorful buildings in San Juan Del Sur. The town isn't that big, but you could spend an hour walking around taking photos of the color blocked buildings. I think that the book store is probably the coolest one!
3. Go Shopping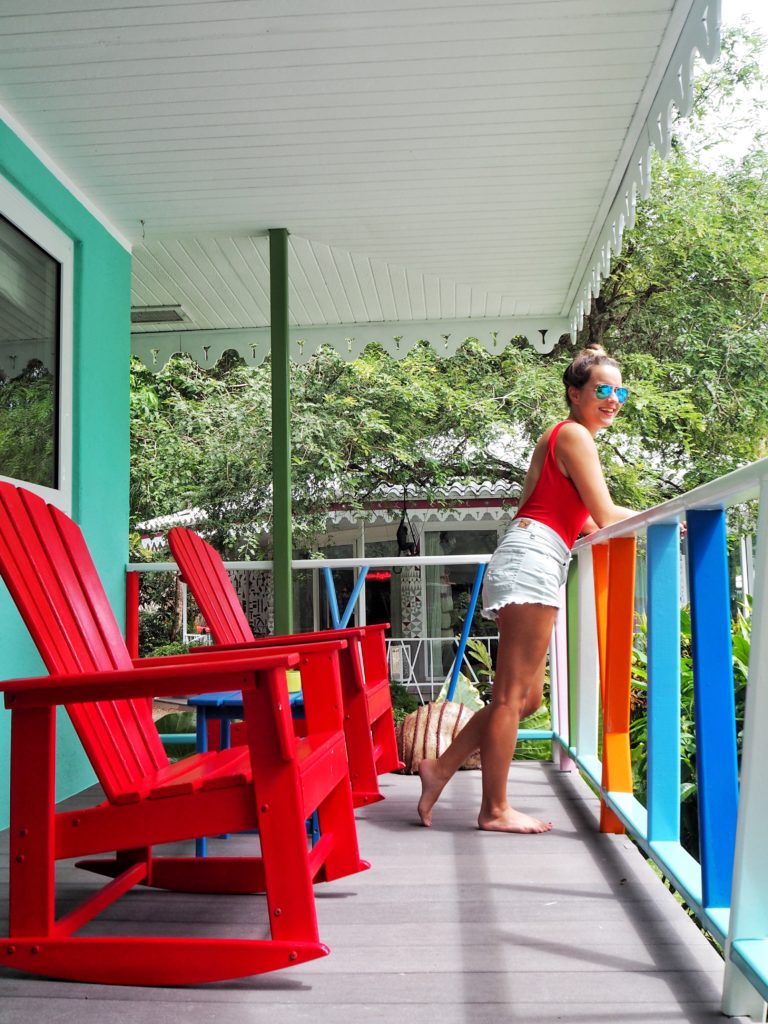 San Juan Del Sur will have you handing over dollars and cordobas because the shopping is that good. There are a ton of cool surf shops (the most popular is probably Auric), and bathing suit stores. I fell in love with the swimsuits from moietii. I met the owner and she kindly gave me two bathing suits that I have been rotating between since then!
4. Eat Delicious Food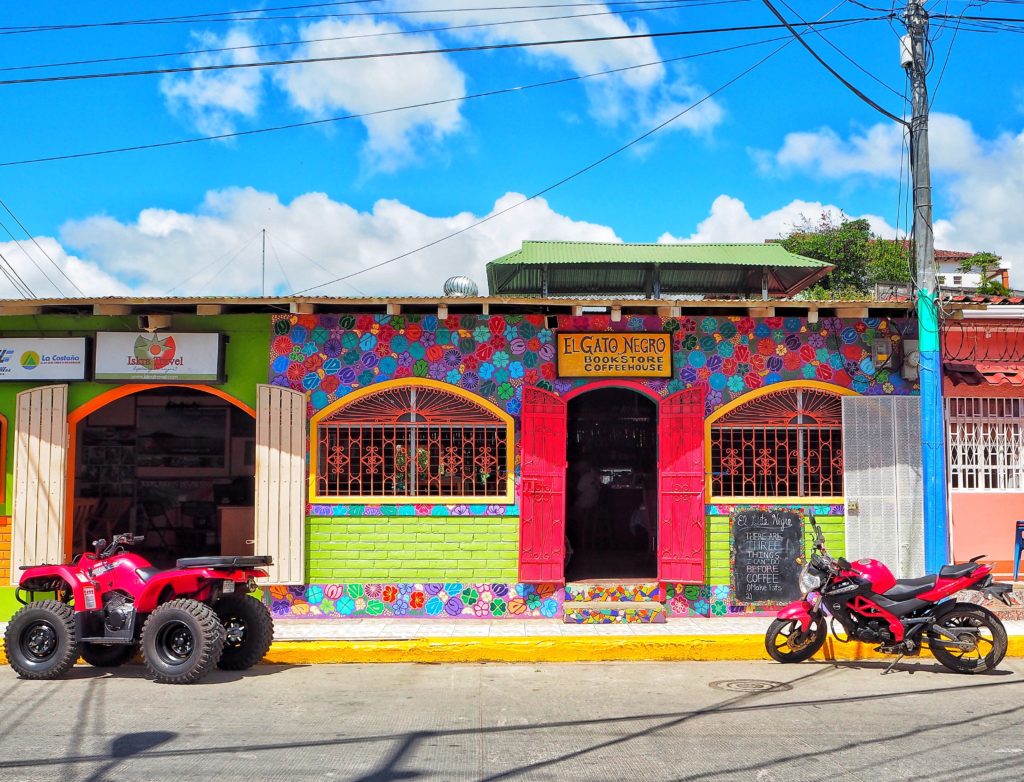 There are so many delicious places to eat in town. My favorite was the Taco Stop (not to be confused with the Taco Spot which is down the street). I literally ate there at least once a day. I also enjoyed Simon Says, Falafel, and El Gato Negro.
5. Sunday Funday
And here we have it. Sunday Funday. I wasn't sure what to expect. Someone had told me this is the day version of the Full Moon Party in Thailand. They couldn't have been more wrong. I had the best time ever. It's basically a pool crawl that visits four different bars. The ticket costs $30, which includes a tank top and transportation between the pools/bars — drinks are not included (but pretty cheap). You will have the best time ever. And then you'll check what time it is and see that it's 1:30 AM and you've been drinking for 12 hours. I literally lost all concept of time there (oh and you'll be covered in glitter from head to toe for days).
6. Take A Sail With Nica Sail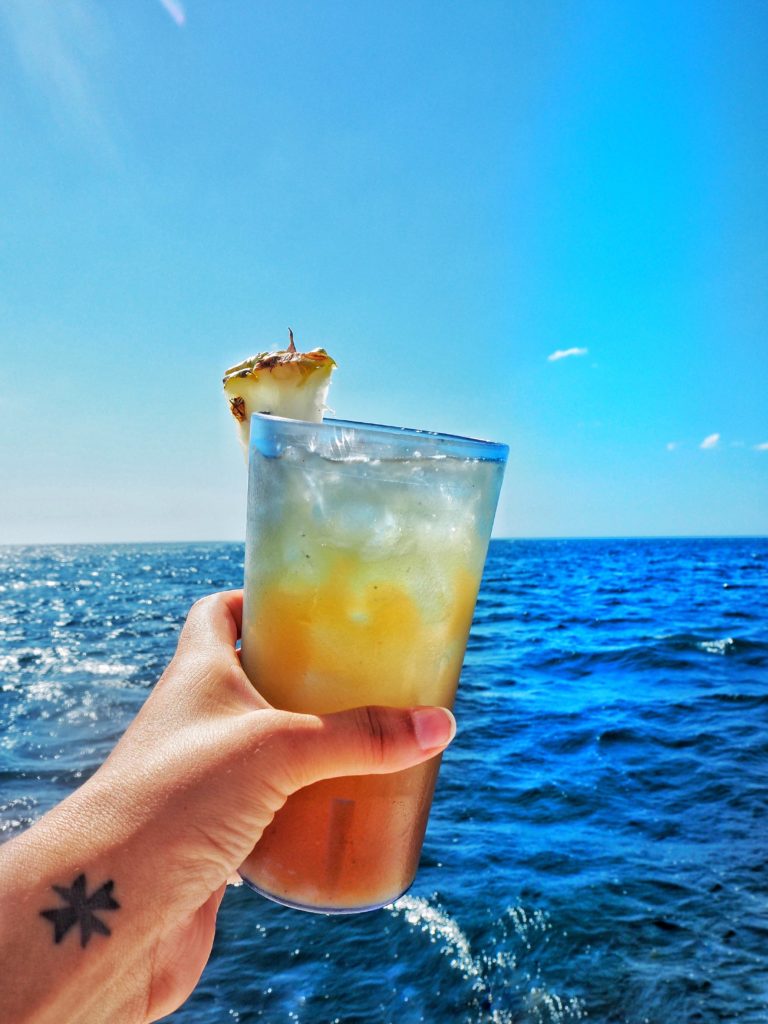 This was the one thing that everyone I had spoken to told me to do. There are a lot of boats that you can take from San Juan Del Sur, but the only one worth taking is Nica Sail & Surf. It's much pricier than the other ones (it costs $80 USD) but it's totally worth it. You'll meet around 12:50 PM by the marina and you'll be transported to the boat. From there you'll sail to a private beach on a catamaran. During this time you'll be handed delicious Mai Tai cocktails (like you literally won't be able to finish one before another is handed to you). When you arrive at the beach, the host will bring you beers and you'll swim and hang out for a few hours. When you get back on the boat, you'll find fresh ceviche and guacamole waiting for you. It's so good. And if you're lucky like we were, they'll have caught some tuna from the back of the boat and you'll have some delicious tuna tartar waiting for you too! Don't even think about it, just go on the boat.
Pin It For Later: