I'm all about packing as light as possible. And usually I'm a backpack kind of girl, but my backpack really only works for warm weather destinations since I'm only traveling with bathing suits and cover ups for the most part. When I'm headed to some big cities, I prefer to travel with a suitcase. And that's where American Tourister comes in. I'm in love with their colorful suitcases, and I'm not just saying that.
I have two suitcases from them and I've now traveled all over the world with them. I'm even on a seven week trip right now with my Z-Lite DLX Spinner. It's 24 inches and the perfect size. (It also comes in carry on size and large check size).
Why I Love My American Tourister
I'm really picky when it comes to luggage. I want something that isn't too big and doesn't weigh too much with nothing in it. American Tourister makes a line of bags called the Z-Lite DLX, and it's seriously my favorite. I had never had a hard case before and was worried that it would be heavier than my soft luggage. However, I have it packed to the brim and I am still under my 25 Kilo Ryanair bag restriction. I think that is just fantastic!
I love that my packing cubes fit perfectly inside of it and I can keep all of my toiletries and miscellaneous items organized. The bag even has a TSA approved lock built in so you can keep your belongings safe while they travel to your destination.
As you must have guessed though, my favorite part about the line is the amazing colors the bags come in. I went with Pastel Turquoise, but you can also grab yours in Graphite, Autumn Red, or Moonrise Purple. You definitely won't be confusing your bag with anyone else's!
The One Thing I Would Change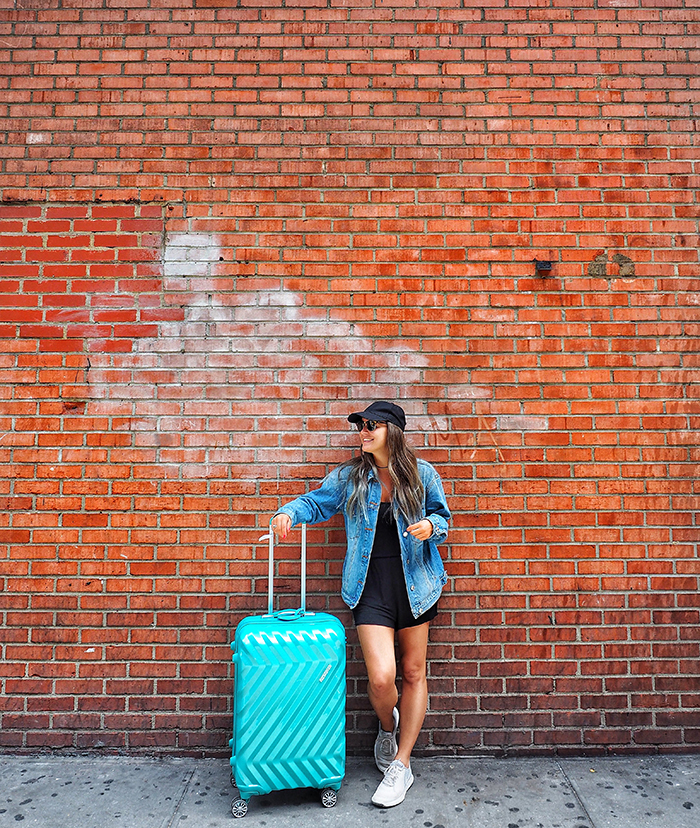 Literally the only thing I would change is that the bag gets scuffed really easily. This doesn't bother me too much, but I just don't want the color to fade because that's what makes it so gorgeous!
This post was sponsored by American Tourister, but as always all opinions are my own! 
Pin It For Later: