Despite the little hiccup we had regarding my health during our trip to California, my favorite part of the entire trip was road tripping the Pacific Coast Highway. Luckily Hannah was a trooper and drove the entire way. So we hopped in our Jucy van and made our way from Lake Tahoe to Santa Cruz. From there we spent the night at a small hotel in town and drove to Monterey to check out the 17 mile drive. After that we had to take a detour as Big Sur is sadly closed off due to landslides.
That afternoon we stopped at the Pismo Beach sand dunes for sunset and then spent the night in nearby Lompoc. In the morning we drove to Santa Barbara for a quick pit stop before heading down the coast to LA. It was an epic drive, filled with gorgeous landscapes. And I definitely need to make it back there when Big Sur opens back up!
Stops Along The Pacific Coast Highway
Santa Cruz – Shark Fin Cove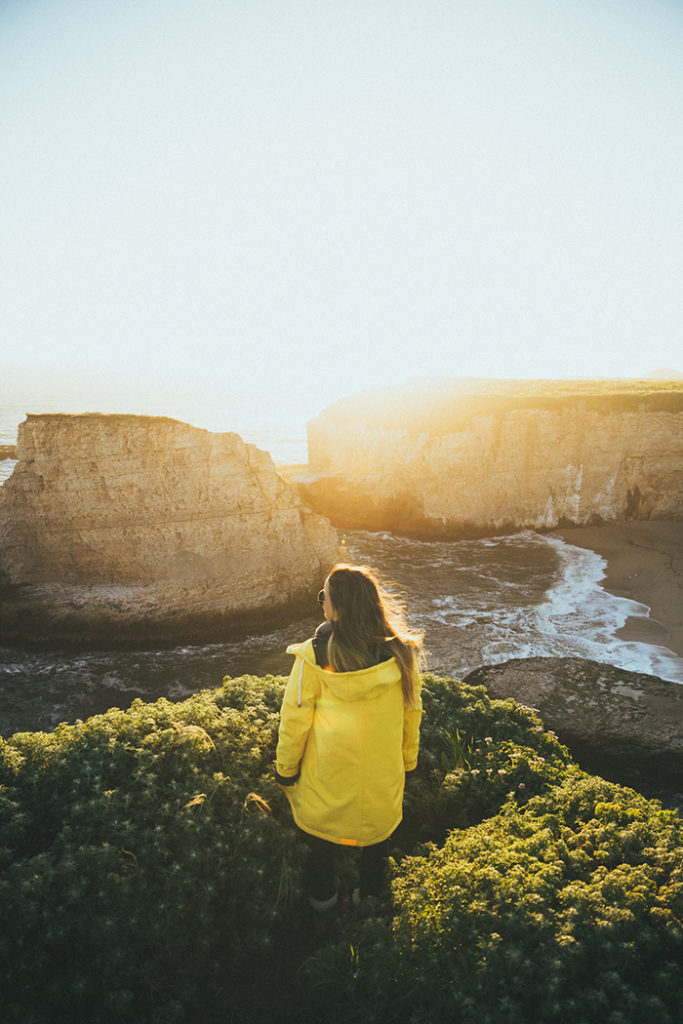 Talk about the most epic sunset I've ever seen. There are pink sunsets and then there are golden sunsets. And this one was a truly gorgeous golden sunset. The light was just perfect and luckily we had our new friends Braden and Tanner there to help capture it. Shark Fin Cove is a really cool spot to catch the sunset as the coastal view is insane.
Monterey -17 Mile Drive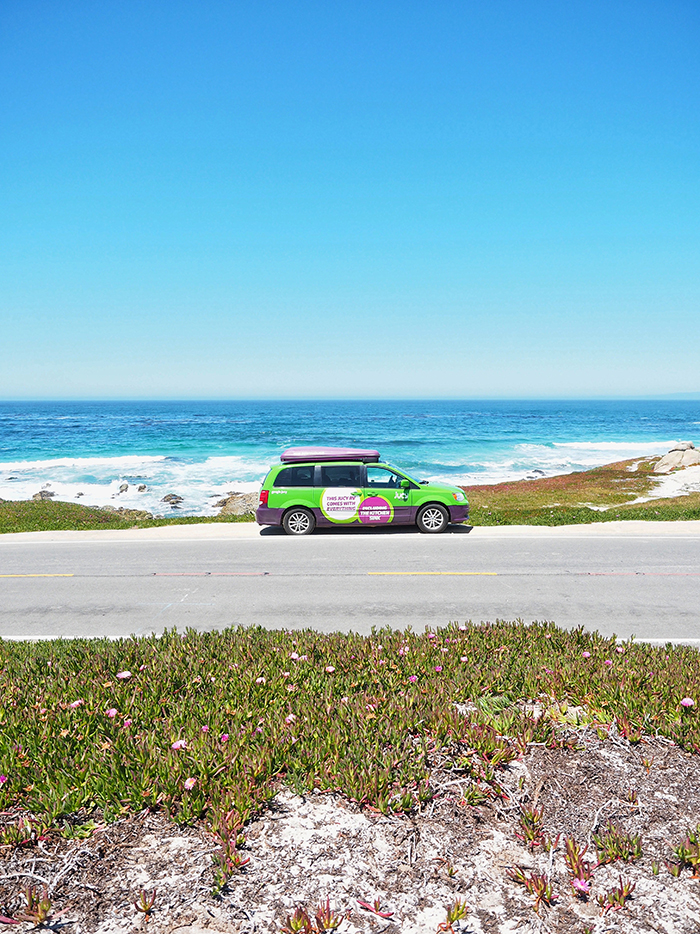 Pay $10 to visit the 17 Mile Drive from Monterey to Carmel. If you're a fan of Big Little Lies I'm sure you already have a stop in Monterey on your itinerary, but spend some extra time doing this coastal drive through Pebble Beach. There are some really gorgeous pull off points and it really is worth the money.
Pismo Beach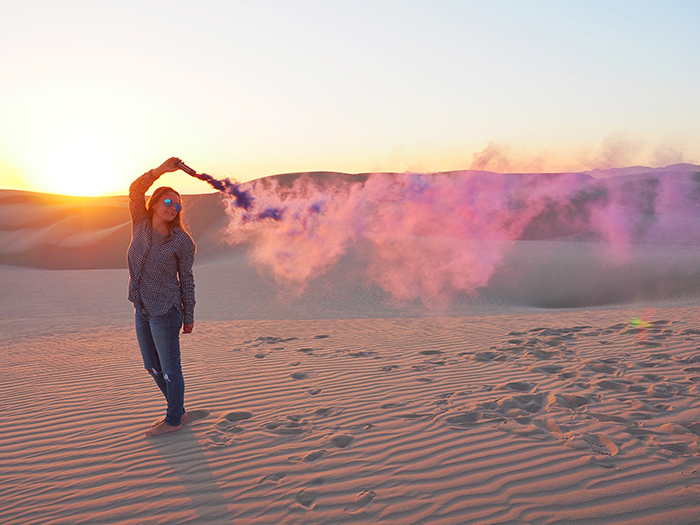 Sometimes I have a hard time getting inspired by all the places I visit. It's bound to happen. But when we finally made our way to the sand dunes in Pismo Beach, I was blown away. The landscape is insane there and you can hear the waves crashing in the distance as you climb over tall sand dunes, reminiscent of the Sahara Desert. Hannah and I decided that we would play with some smoke bombs here and I'm so glad we did because it was the perfect backdrop.
Santa Barbara
We knew we had to make a quick little stop in Santa Barbara. I don't have any photos from here because we were only there for an hour to stop for coffee and fresh juice (and a little shopping), but it's definitely a place I'd love to spend the weekend in!
Pin It For Later: