I traveled on a lot of planes in 2016 – 34 to be exact. And a large chunk of those were long haul flights. I had quite a few fourteen hour flights. And those can leave you feeling restless, exhausted, and sometimes like you were hit by a bus. So, you must be wondering, "How do I survive a long haul flight?"
Along with getting up frequently to help with circulation, drinking plenty of water both before and during the flight, or even going to the back of the plane to stretch, there are certain items that help me survive a long haul flight.
There are some products that I will not get on a long flight without, and they make flying for hours easier. Whether it's a beauty product that keeps me moisturized, or an adjustable neck pillow, there are some items that just make me more comfortable.
Five Ways To Survive A Long Haul Flight
1. An Adjustable Neck Pillow Makes Sleeping Easier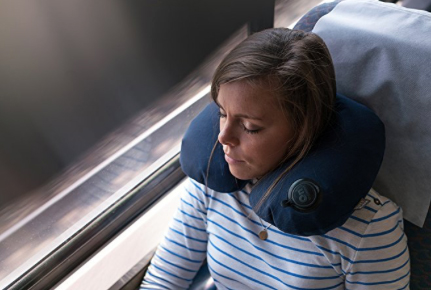 Lewis N. Clark On Air Adjustable And Inflatable Neck Pillow, $15, Amazon
I swear by this neck pillow. I love it because it's inflatable which means it can be adjusted the way you want it. Just make sure you don't blow it up all the way before the plane takes off because the cabin air pressure will change how much air is in it. And I usually wait until the fasten seatbelt sign is off to fill it up to my liking. And then it's easy resting for the duration of the flight.
2. Block Out Noises With Ear Plugs
Drift To Sleep Ear Plugs (20 Pairs), $14, Amazon
Okay, so earplugs should just be a necessity no matter if you're on a plane or just in your hotel room. You never know how the sounds around you are going to be. And I'm that person who always gets seated next to a crying and screaming baby or a snoring person. So, I come prepared with comfortable ear plugs that block out the sounds for me and allow me to sleep peacefully.
3. Sleep Better With A Sleep Mask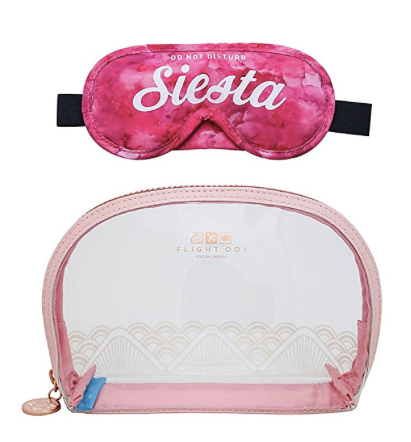 Flight 001 Lace Quart Bag and Eye Mask Set, $32, Amazon
I love sleep masks for planes because the lights are constantly being dimmed and then turned on. If you're on a long haul flight, every single time a meal is served, the lights will come on. If you're interested in getting some Zzz's in, then an eye mask will do you wonders. I love Flight 001's eye mask because they always have something cute written on them. Plus, this one comes with a quart bag so you can keep your carry on organized.
4. Stay Moisturized
Supergroup! Forever Young Hand Cream With Seam Buckthorn, $12, Amazon
Airplanes are incredibly drying so you should definitely keep a travel sized version of your favorite moisturizer with you. I like this one by Supergoop!, because it's actually gentle enough for my face if I'm starting to feel dry there. But, it's really a hand cream that moisturizes skin and improves texture.
5. Survive A Long Haul Flight By Staying Comfortable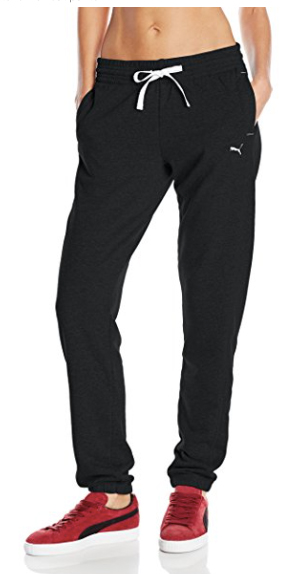 PUMA Women's Sweatpants (Sizes XS-XL), $36-$45, Amazon
So I feel like you need to be really comfortable on a long haul flight and for me that means dressing the part. But, contrary to popular belief, wearing sweatpants does not make you look frumpy or sloppy. I pair sweatpants with a tank top, my converse, and a cool sweater and I don't look like a mess. I just feel more comfortable traveling in loose clothing.
Disclosure: some of the links in this post are affiliates which earns me a small commission at no extra cost to you.
Thanks for supporting #travelcolorfully!
Pin It For Later: