There are certain countries that I have traveled to, but I don't feel as if I have actually seen the country. Dominican Republic was one of those places. That is, until now. I was able to explore the Southwest Dominican Republic for a week and it truly blew me away. It's nothing like the all inclusive resorts of Punta Cana (a place I have been about six times). Instead, you can explore untouched beaches, encounter wildlife, hike waterfalls, and go on some seriously awesome adventures. From Barahona to Pedernales, the Southwest Dominican Republic is just begging to be explored.
Five Things To Do In Southwest Dominican Republic
First things first: getting there. Unfortunately the closest international airport to this region of the Dominican Republic is in Santo Domingo. It's around a three-six hour drive. I say this because depending on the traffic and conditions of the roads that day, it can be tough to get to these places. However, there is a domestic airport that you can take a smaller plane into if sitting in a van isn't your thing. (I personally loved the van ride–you got to see so much more of the country from the window).
Explore Barahona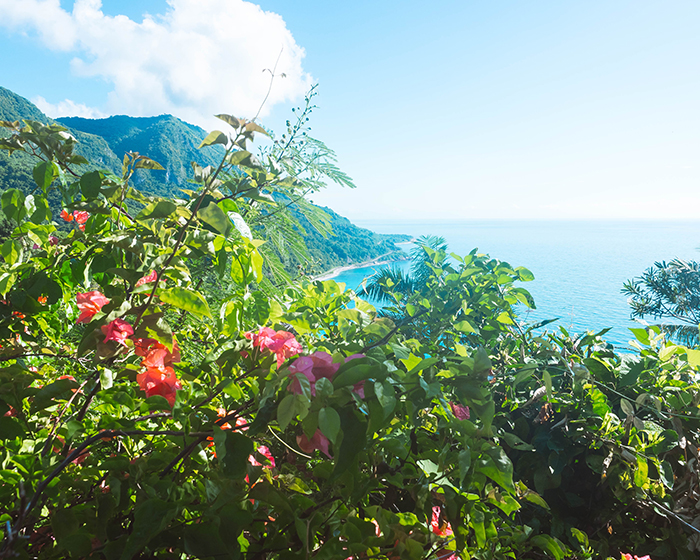 Barahona was our first stop on this adventure. The region is absolutely stunning. There are several different beaches, forests, and small villages to explore. I highly suggest stopping at a local spot for some lunch. There are some good places by the river and Los Patos playa.
When you visit this area of the country, you'll experience some pretty mind blowing landscapes!
Hike To La Plaza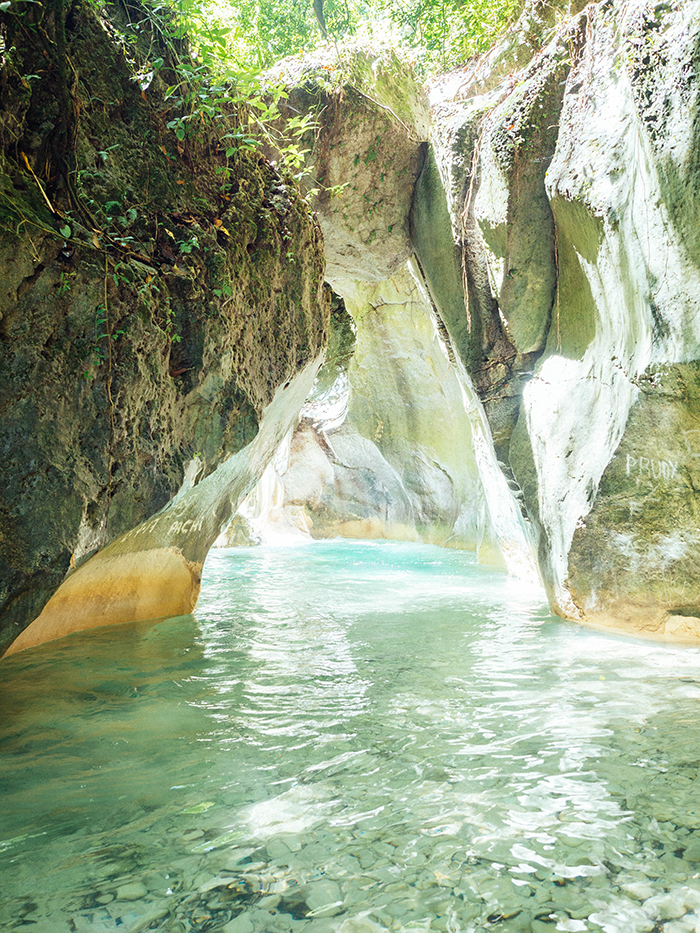 There's a hike located in Barahona to a beautiful waterfall up in the mountains. If you ask someone in Barahona to take you to La Plaza, they'll know what you're talking about! Just make sure you wear proper shoes as the hike requires you to pass through the river several times. We didn't have proper footwear which made it a bit difficult, but still doable (it just took us forever).
Depending on your fitness level you can choose to make a whole day trip out of this or you can be dropped off closer to the waterfall. Our hike was supposed to take an hour and a half roundtrip!
Bird Watch At Sierra de Bahoruco National Park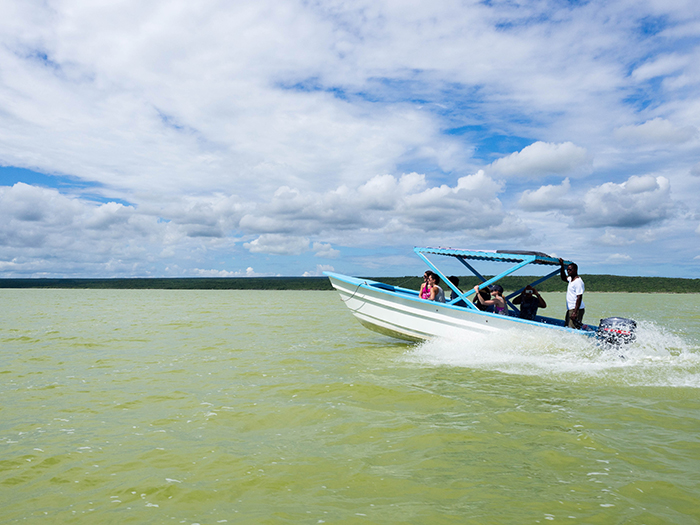 There are so many amazing birds and different types of wildlife in the Southwest Dominican Republic. You can find Flamingos, Hispoaniolan Emerald, Antillean Piculet, La Selle Trush, Western and Eastern Chat Tanager, and the White-winged Crossbill. There's also an island that's home to many large iguanas.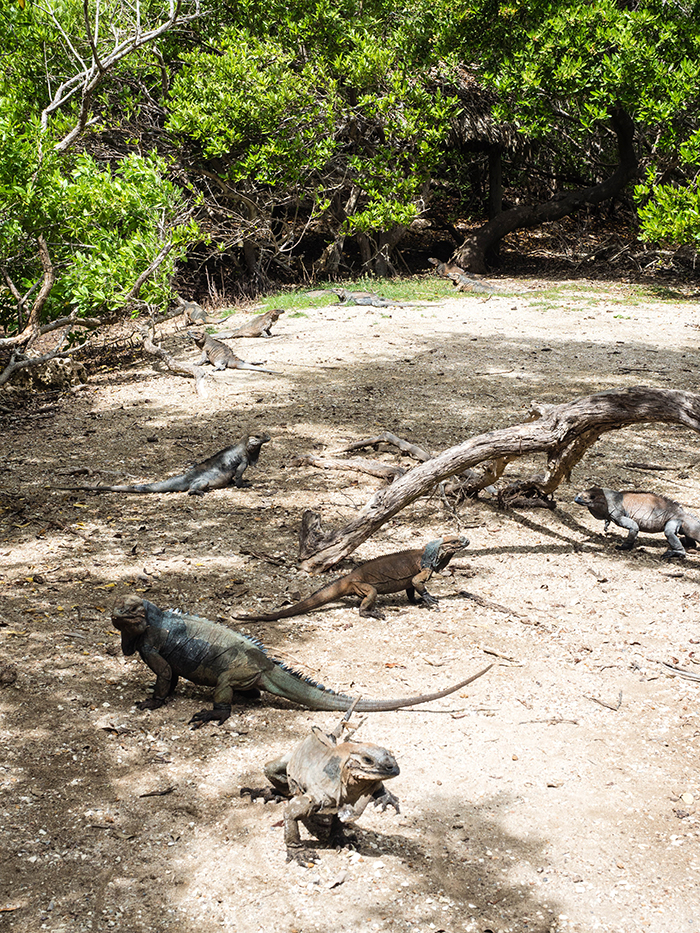 The National park is 386 square miles and 43 miles long. It spans across Bahoruco, Barahona, and Pedernales provinces. It protects the forests of the areas as well as the wildlife!
Take A Dip In Bahia de Las Aguilas
There's nothing better than spending the afternoon on an untouched beach. Esepcially one that boasts gorgeous white sand and turqouise water. This is the perfect spot to take a dip in the Carribean Sea and then sit on the sand and catch the sunset!
Taste Some Wine At Ocoa Bay Vineyard
Ocoa Bay Vineyard will literally leave you speechless. The property is absolutely stunning and the wine is delicious. This is the first developed vineyard in the Caribbean, but the tropical conditions make it a great place to grow grapes (like temparnillo, yum). Ocoa Bay has been open for three years, but they have been growing wine for five.
The property will become a luxury accomodation with a boutique hotel and several villas.
I was a welcomed guest of the Dominican Republic Ministry of Tourism. As always, all opinions are my own! 
Pin It For Later: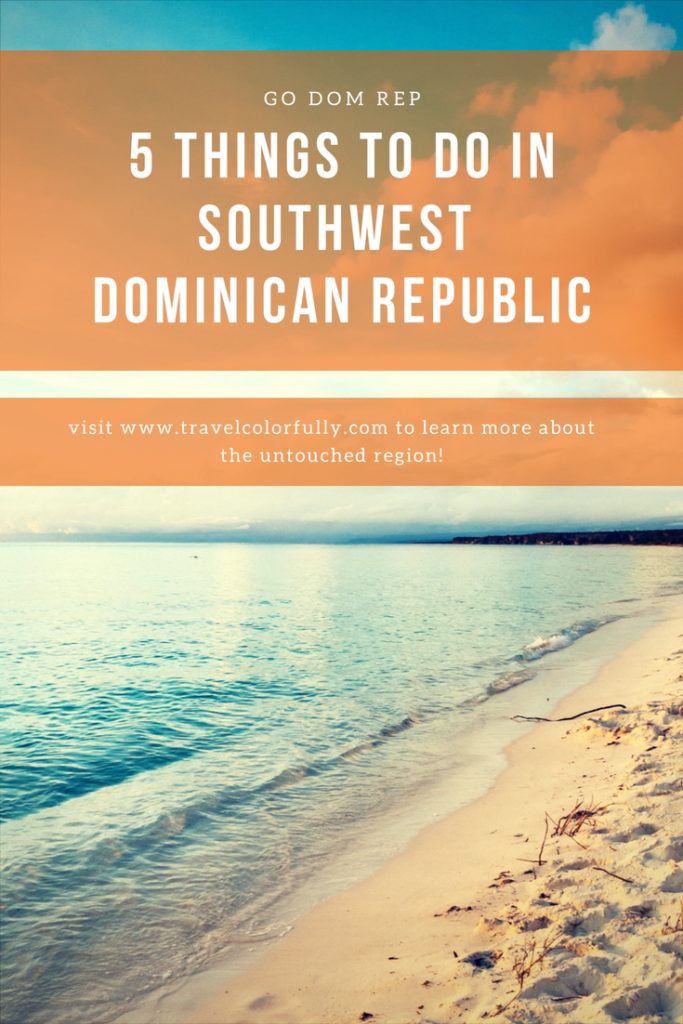 SaveSaveSaveSaveSaveSaveSaveSave