Tuscany is one of the most beautiful places in the entire world. Think: rolling hills, endless sunflower fields, tiny hilltop towns, and delicious wine. Visiting a natural hot spring may not be the first thing that pops into your mind. However, Tuscany is home to Bagni San Filippo, a gorgeous hot spring in a tiny little town in the hills of Tuscany.
Bagni San Filippo
How To Get There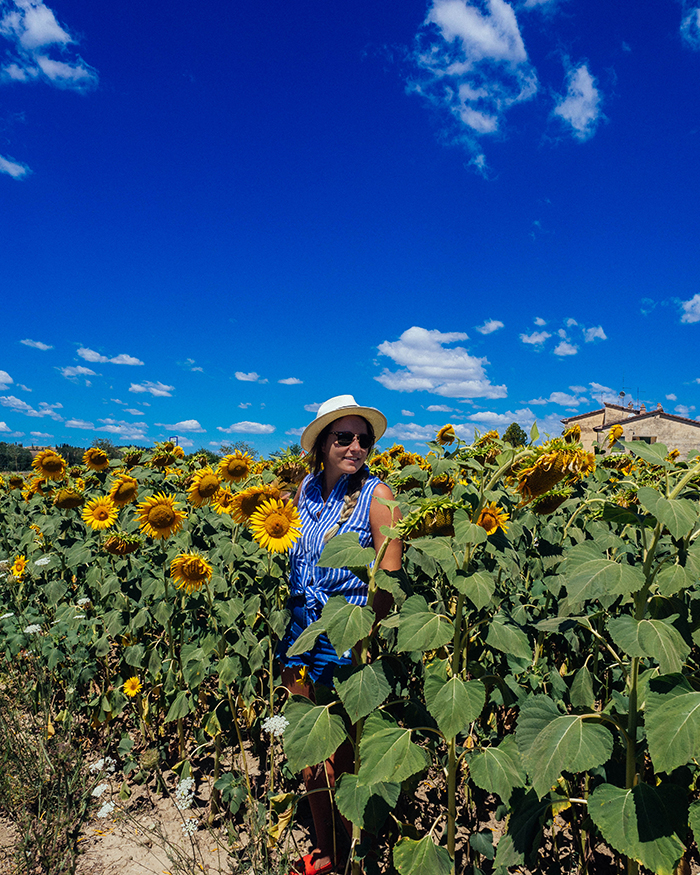 Located about two hours from Firenze, the hot springs aren't the easiest to get to if you don't have a car. So of course, I would suggest renting a car. Not only does it make the journey easier, but it also gives you the freedom to pull over on the side of the road to admire the many amazing panoramic views you'll encounter during your drive.
However, you can take a bus to Siena and then a bus to San Filippo. Keep in mind that it is time consuming and the drive is a bit windy.
Where To Eat
Sure, you could pack a picnic lunch, but you're in Tuscany, so visit the local Osteria instead. Osteria Lo Spugnone is located at the bottom of the hill, in town, and serves up delicious local plates of pasta, bread, meats, and even snails. I had one of the best bottles of wine I have ever had in Italy at this place. It was local to the region and simply amazing!
The Hot Springs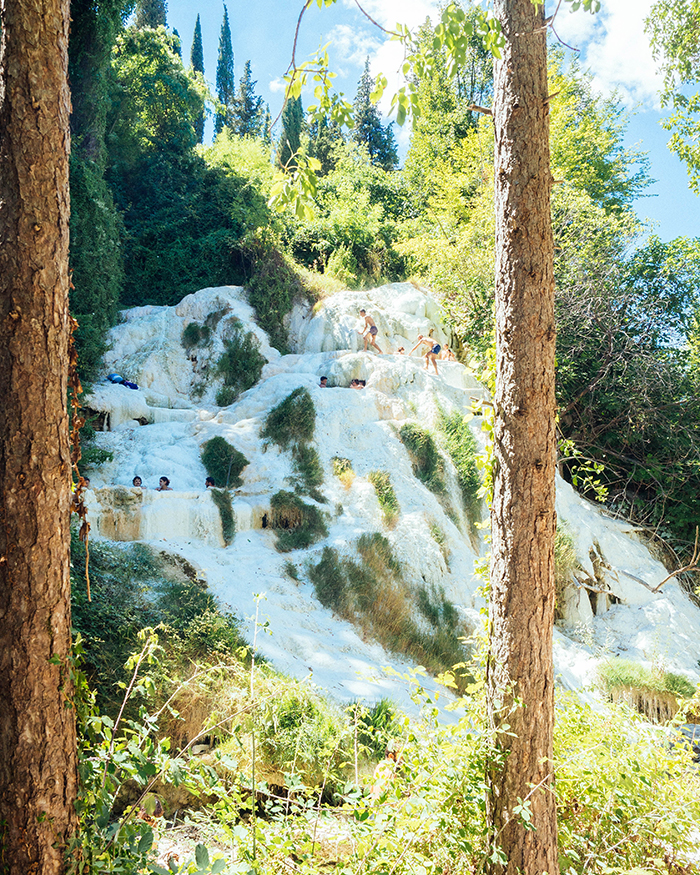 You'll walk down a path to get to the hot springs. The first ones you come across are probably going to be the hottest ones, but they aren't the main event. We saved them for the end. Instead of jumping in right away, continue walking down the path. Just keep walking until you see Fosso Bianco, a stream that features huge limestone deposits along the edges. It's one of the coolest things I've ever gotten to see. Plus, the limestone rocks even feature private hot springs — each one is big enough for maybe two people.
Pin It For Later: