Because I was going to be in New Orleans for five days, I knew that I had to go and explore more than just the downtown area. I felt that a visit to New Orleans wouldn't be complete without a swamp tour and I had missed out on several plantations on my visits to other southern cities. So when I found Cajun Encounters tour company and saw that they offered several options for exploring the areas surrounding New Orleans, I was eager to set some things up.
If you're going to be in New Orleans, I highly suggest reaching out to them and visiting their website to see what kind of tours they have planned.
Cajun Encounters
Cajun Encounters is a locally owned company that has been around for over 20 years. They offer tours to the nearby swamps of the Bayou, plantations, neighborhoods, and cemeteries. They only hire the absolute best tour guides (and I mean that – we had some amazing people leading us). So again, check out their website to decide which tour is best for you!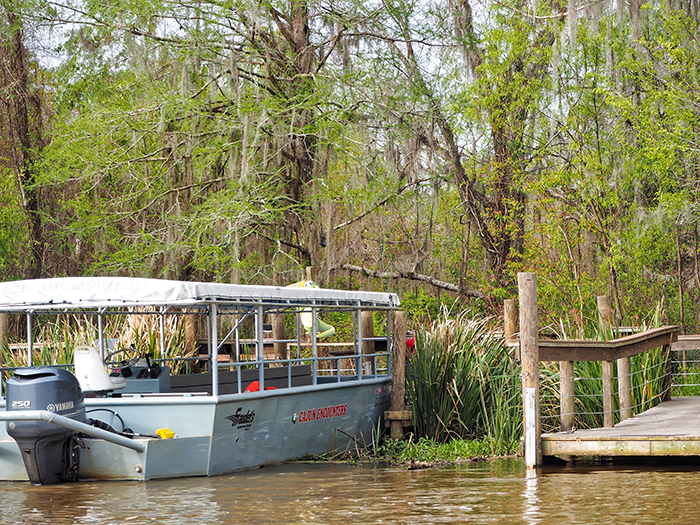 Venture to Honey Island Swamp for a cool swamp tour. We were there on a colder day, so while we only saw one gator, we saw several other animals that totally made up for it. The tour has been recommended by several celebrities and major tv networks like Kelly Ripa, NBC, and CBS. And rightfully so. Our guide, Captain Gary was so awesome. He was so knowledgable and a lot of fun. He seemed to know all of the animals and they all loved him. You'll visit a Cajun village and see some of the destruction from Hurricane Katrina. It's really amazing to see.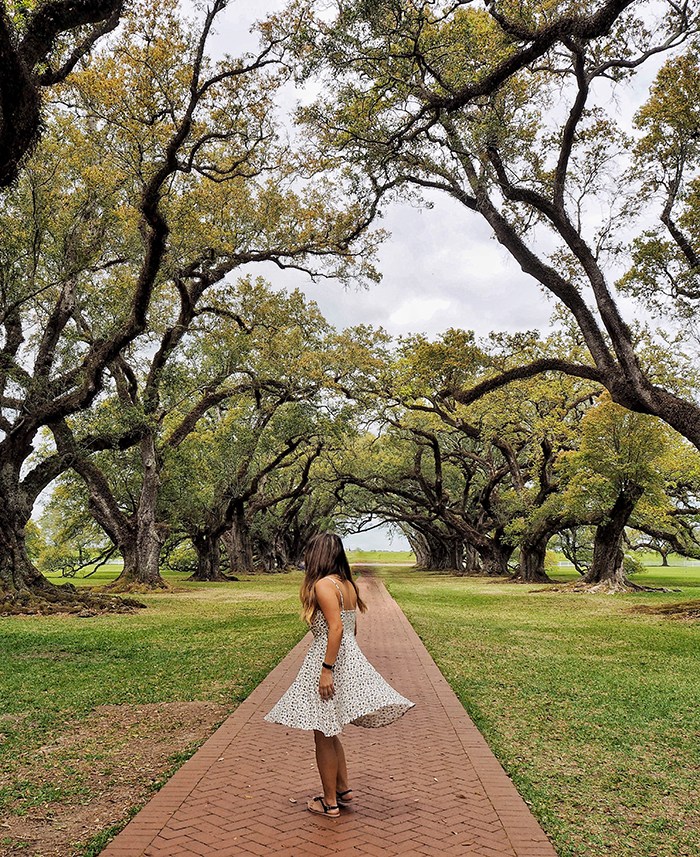 Take a plantation tour to visit two of the most famous sites outside of New Orleans. Because you'll be visiting both Oak Alley And Laura: A Creole Plantation, the tour will take the whole day. Both plantations are beautiful and tell a story of how life was 200 years ago. Oak Alley is famous for the quarter mile tunnel of 28 oak trees that have been there for over 200 years. The Laura Plantation has a very rich history that had been discovered through a memoir of one of the owners.
I was welcomed as a guest on these tours by Cajun Encounters. As always, all opinions are my own!
Pin It For Later: