Day tripping to Lagos from Faro is an absolute must if you only have a few days on the Algarve coast. I took the train from Lisbon to Faro (it cost about 20 EURO with an under 25 discount) and the journey took about two hours and forty five minutes. Faro is an easy place to stay in the Algarve because it's home to the airport. However, there isn't a ton of things to do in the actual town, which is why I knew I had to take a day trip to Lagos.
Day Tripping To Lagos From Faro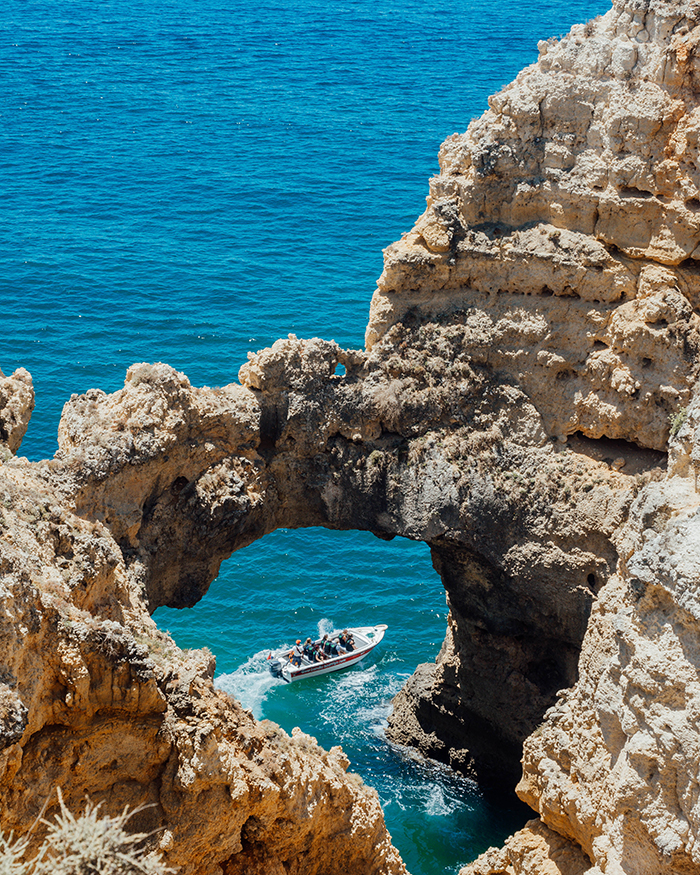 While it may seem quite difficult to get to Lagos from Faro, it actually isn't. Lagos is only a train ride away (albeit a long one). The journey lasts about an hour and forty five minutes and the roundtrip ticket costs 14 Euros. It's a regional train so it stops frequently. Faro is the first stop and Lagos is the last stop, making the journey an easy one if you decide you want to take a nap).
Lagos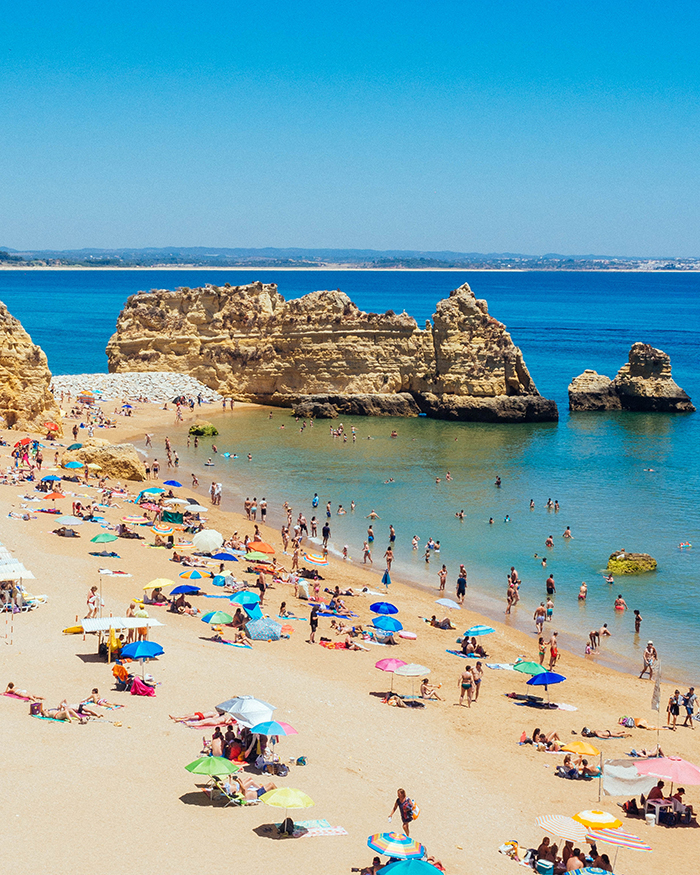 Once you get to Lagos, the city center is about a ten minute walk from the train station. Make sure to check the train times before leaving the station so you know what time to head back. I took a five pm train, but the last one is around eight pm.
I decided to walk to several of the view points/beaches in the town. There is a shuttle you can take if walking isn't worth it to you (I didn't realize that there was a shuttle until I already made it to the top of the hill). I visited Farol da Ponta da Piedade, Praia do Camilo, Praia Dona Ana, and Praia dos Estudantes.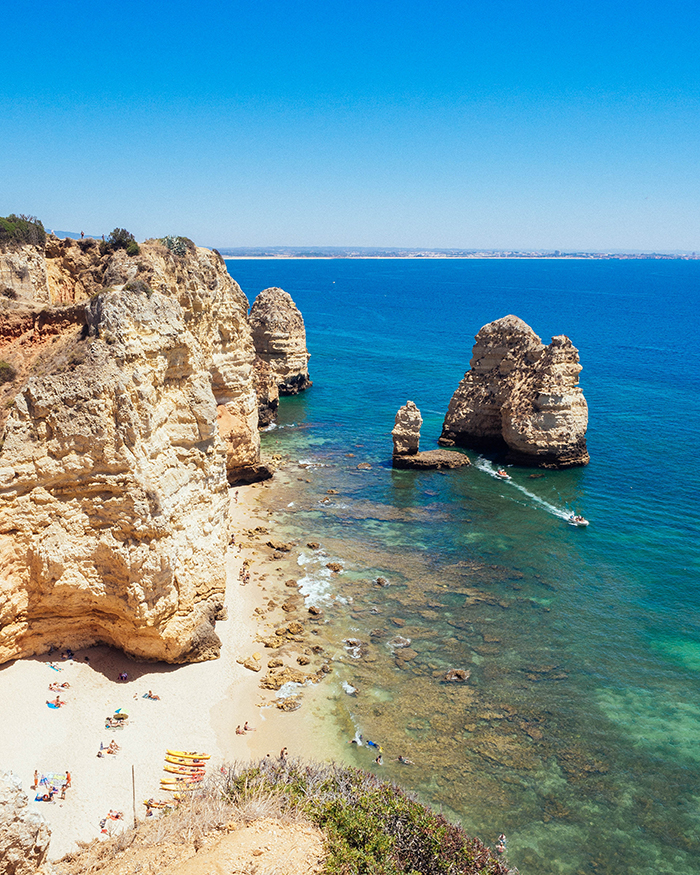 In total I walked about 7.7 miles (including back and forth from my hostel to the train station in Faro). I won't lie to you, it's a hard walk. It's uphill most of the way, but it's totally worth it. The views are absolutely insane. Just make sure you bring lots of water with you. If you get hungry, there are several snack bars by the beaches.
The Old Town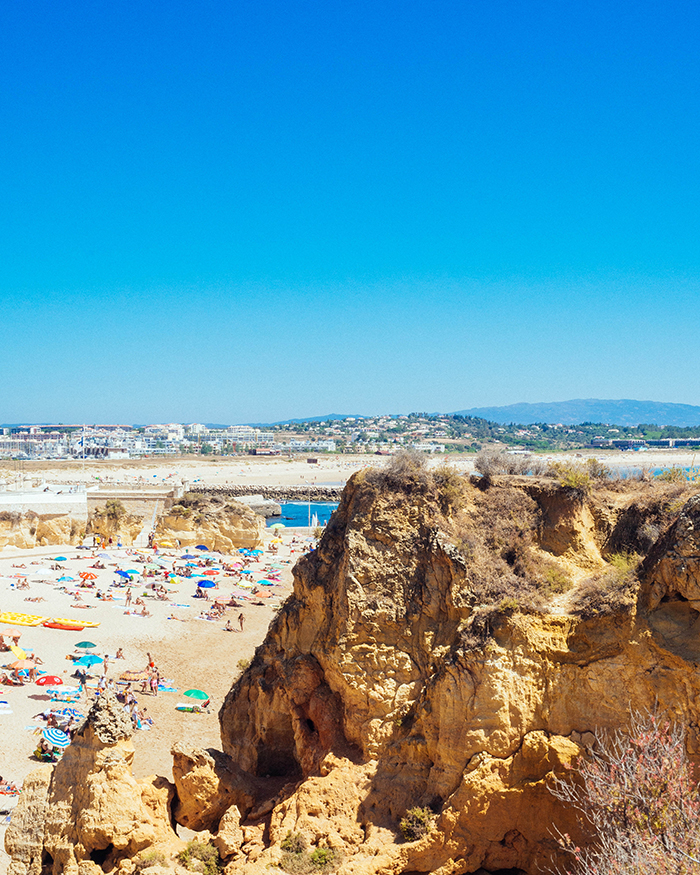 I was by myself, so after spending some time at Praia Dona Ana, reading my book, I was ready to go. I was so tired after day tripping to Lagos, but I wish I had maybe stayed an extra hour to check out the old town. If I had been with other people I think I would have hung out earlier to grab some dinner and gelato!
Pin It For Later: