If I could use one word to describe Maderas Village, it would be magical. There's just something to be said about a place that makes you completely forget about the outside world. Maderas Village is that place.
Why You Should Stay At Maderas Village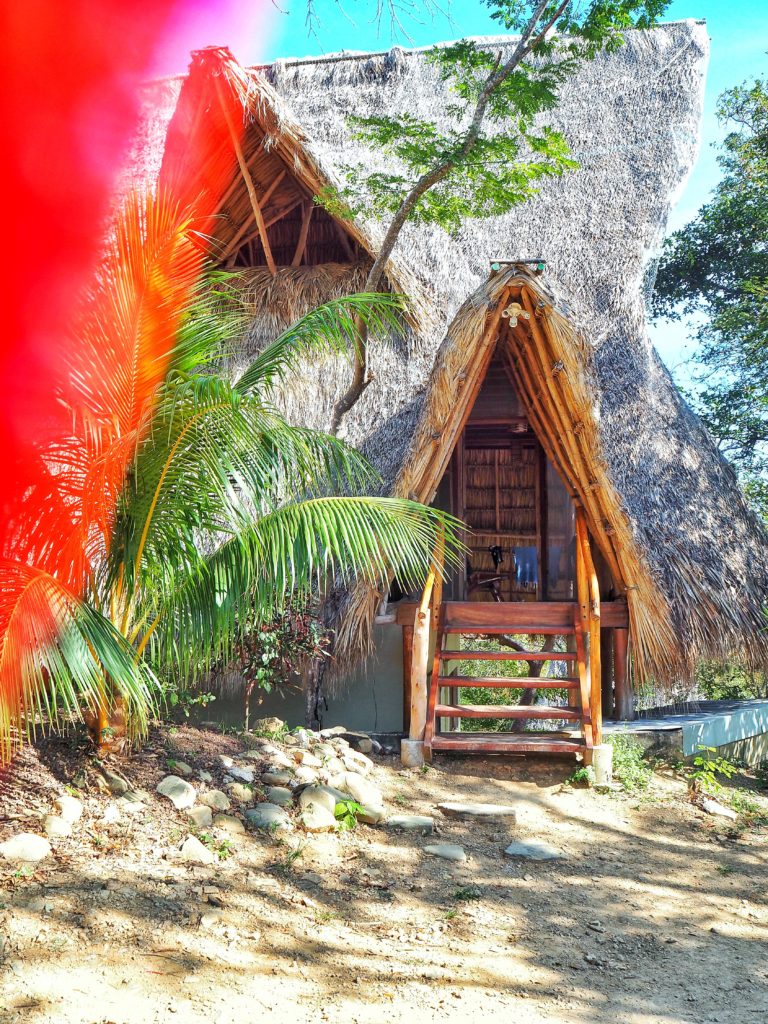 Playa Maderas is located a short (but bumpy) twenty minute ride from the popular backpacker town of San Juan Del Sur. You can take a round trip shuttle from Casa Oro to Playa Maderas for five USD. I opted for the one way ticket for three USD (and I could have stayed there forever).
Located at the top of a hill, about a seven minute walk from the beach, you'll find an oasis of likeminded people looking for the same kind of simple vacation. Surf around 7 AM, join  the daily 9 AM yoga class, chill on a hammock for awhile, and eat lots of breakfast burritos.
I chose to use this spot as a good place to get some work done, and I succeeded because of the type of environment it is. There were people specifically there to surf, and there were a few people recording in the recording studio. There were people who just wanted to chill out for a few days before heading back to the real world.
The Property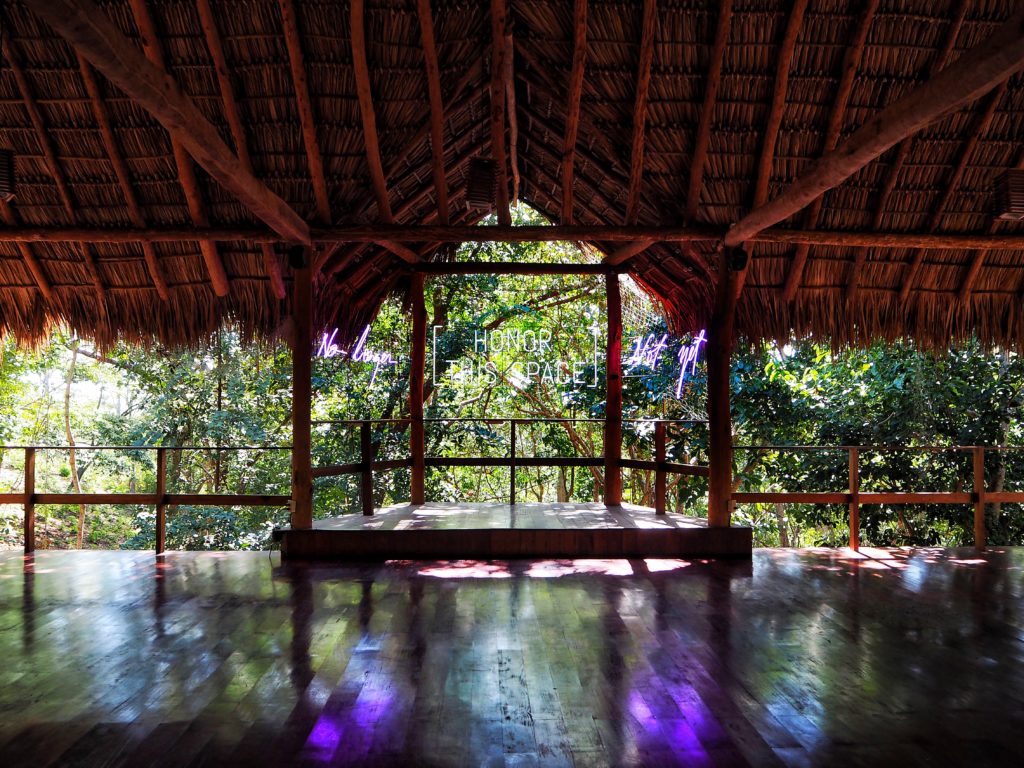 This place is stunning. Built using sustainable practices, Maderas Village has really worked to create a place for modern travelers. I'm in this weird place between backpacker and not backpacker (I'm not sure what a word for it would be), and the Village gives you the perfect vibe.
I stayed in a three bed dorm with an en suite bathroom. I didn't feel like I had to lock up any of my belongings (although small lock boxes are provided in the rooms for each guest), and I felt like I could start a conversation with every person staying there.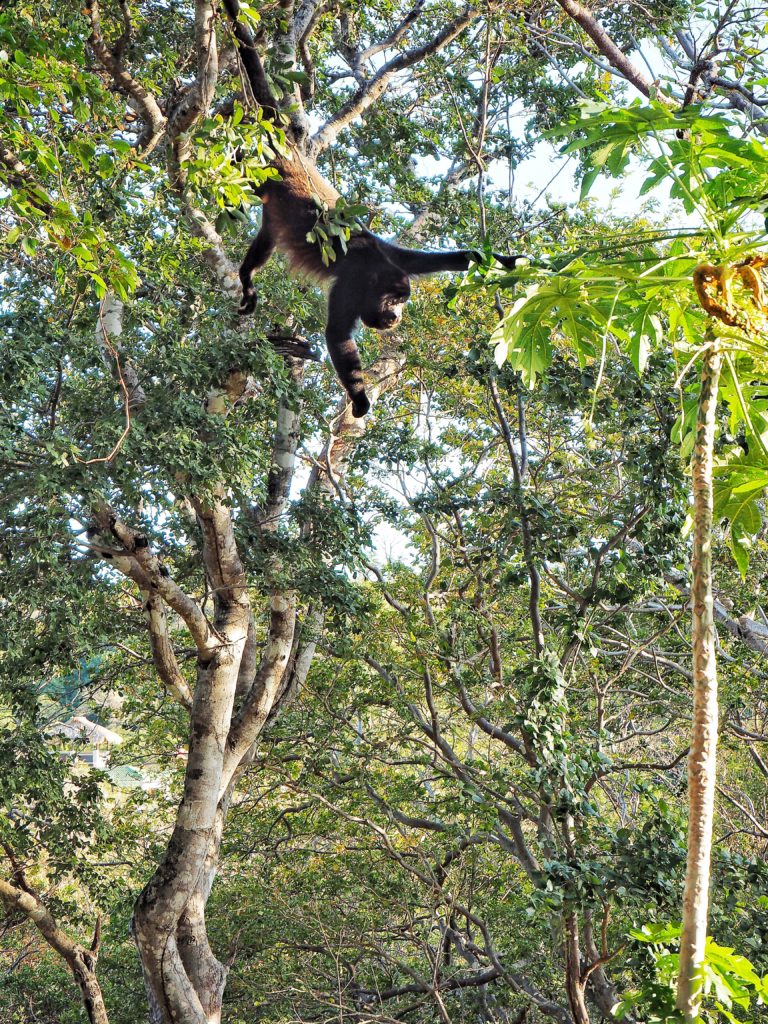 The Village consists of shared accommodations, casitas, cabanas, and a penthouse (complete with recording studio). Each building was built using a large amount of fallen wood, and the roofs are made with natural palm leafs. There is filtered water available, so bring a water bottle so you can do you part too.
Days are spent hanging out on one of the many beautiful hammocks, reading a book, or catching up on work. Nights are spent eating a family style dinner (I took part in three while I was there and the food was so good – sushi, bbq, and mexican). After dinner you can find people hanging out in the garden, drinking a few cocktails. Some nights someone will start playing guitar (or the harmonica). Other nights people will head to bed early so they're fresh for their morning activities.
The People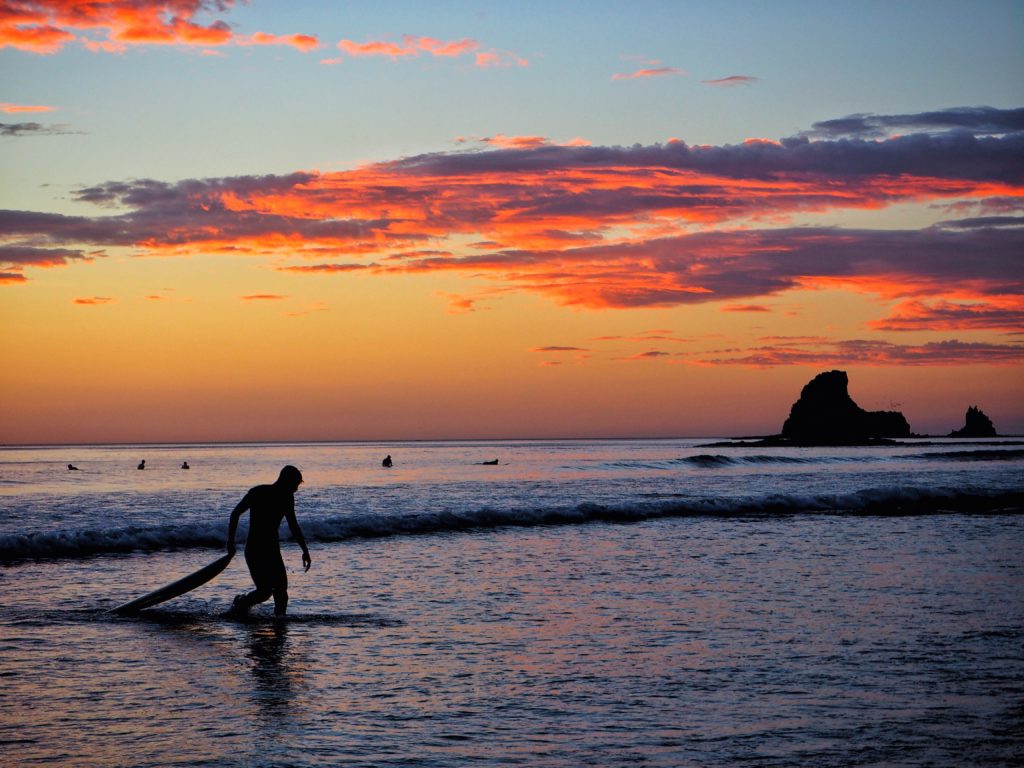 Everyone I met while staying here had heard of Maderas Village by word of mouth, which I think really speaks volumes to the kind of place it is. I met so many interesting people during my few days (way too short) staying there. I met a writer, a musician, a music producer, a free style soccer player, a bioengineer, and more. There were people there on vacation and then there were people who kind of got stuck there. I made one friend who was supposed to leave last Tuesday and I'm pretty sure she's still there.
And then there are the residents, who take care of all of the little details about your stay. They are there to help you with whatever they can and they happily do it. Most of the people who work and live there have been there for at least two years (which also speaks volumes about the way the place is run). It's really a spot that wouldn't do as well without the kind of vibe they're giving out.
So, Maderas Village, don't ever change.
Travel Colorfully was offered a media rate discount at Maderas Village, but as always, all opinions are my own. 
Pin It For Later: