Located just a ten minute boat ride from the colorful Spanish colonial city of Granada is an island so magical, you'll feel as if you've been transported to a different world. Isleta El Espino is a private island eco-resort located on Lake Nicaragua, minutes from the bustle of the city. Upon arriving, you'll be offered a welcome drink. After, you will be whisked away to your beautiful room. All of this will happen while being captivated by the many sounds of nature that prove how removed from the city you actually are.
Staying At Isleta El Espino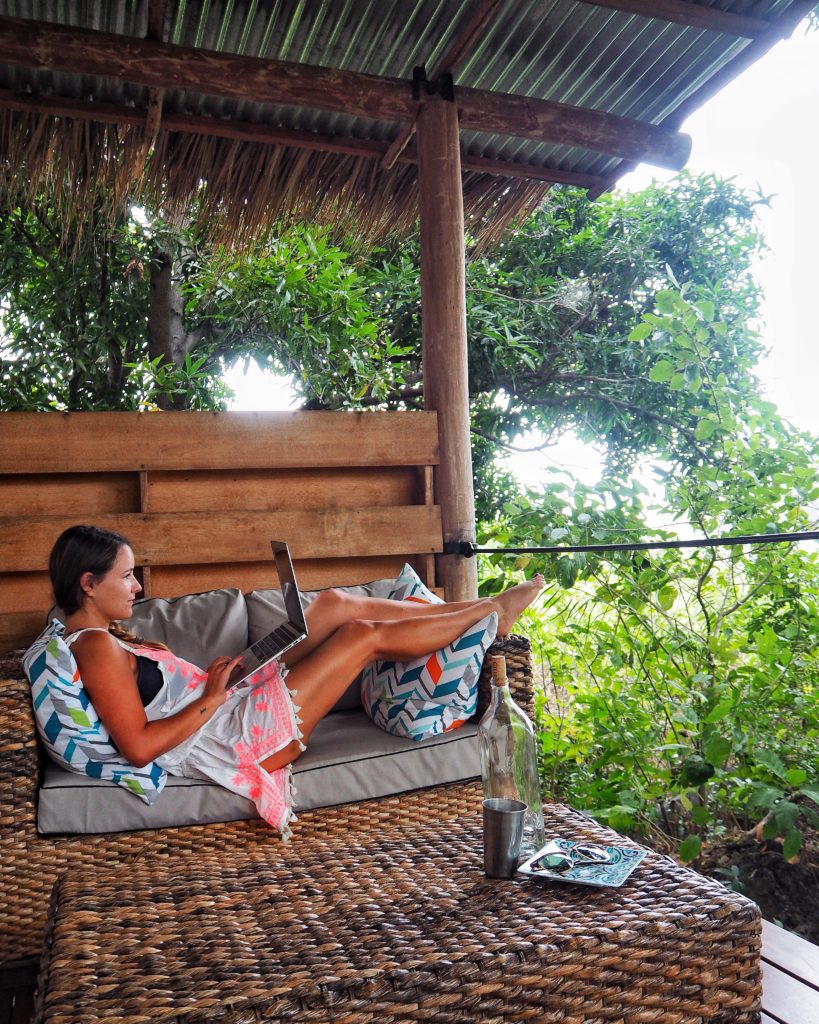 There are three room options on this off-the-grid property: Casita, Treetop Rancho, and Bungalow. And I had the pleasure of checking into a bungalow for one night. The bungalow featured a beautiful tile wall, queen size bed, mosquito net, hot shower (very important in Nicaragua), sitting area, and private porch. And when it rained for a few hours, I really enjoyed listening to the drops on the tin roof.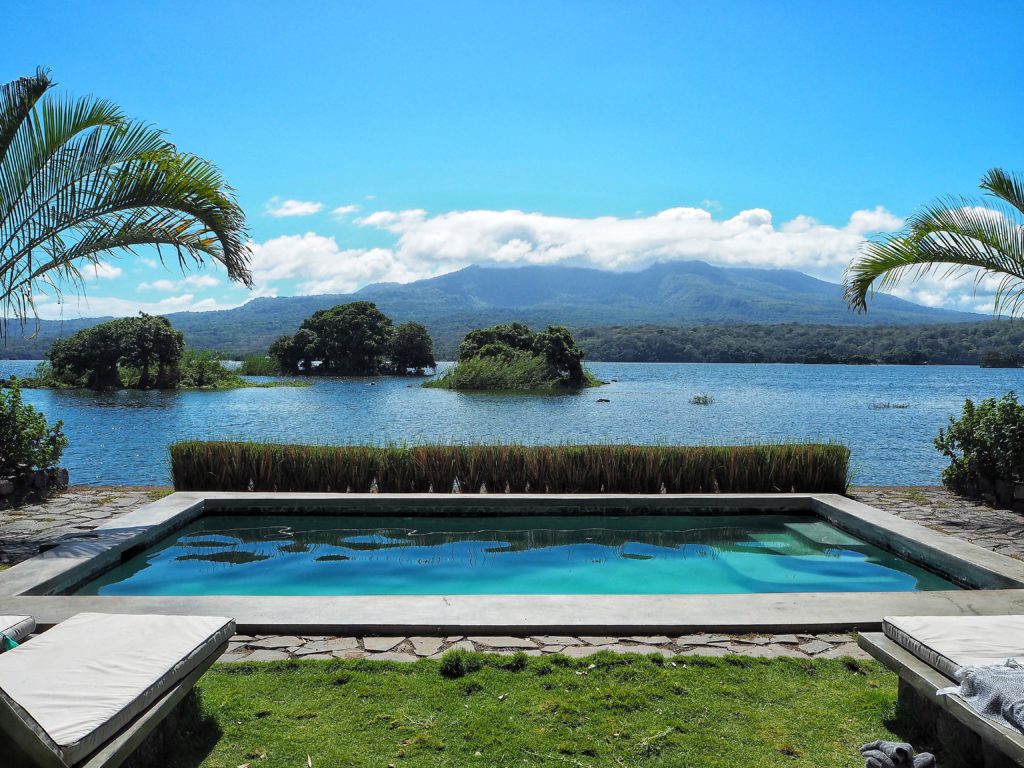 Aside from the oasis of my room, the island also features a gorgeous swimming pool that overlooks a volcano. Because the views are so stunning, it's hard to look at anything else while you're there. Among their other amenities are massages, a nature tour, stand up paddle boarding, fishing, and a horseback ride tour. If you're there to purely relax, you can do that as well, as the property has an impressive looking yoga platform that stands over water.
The Food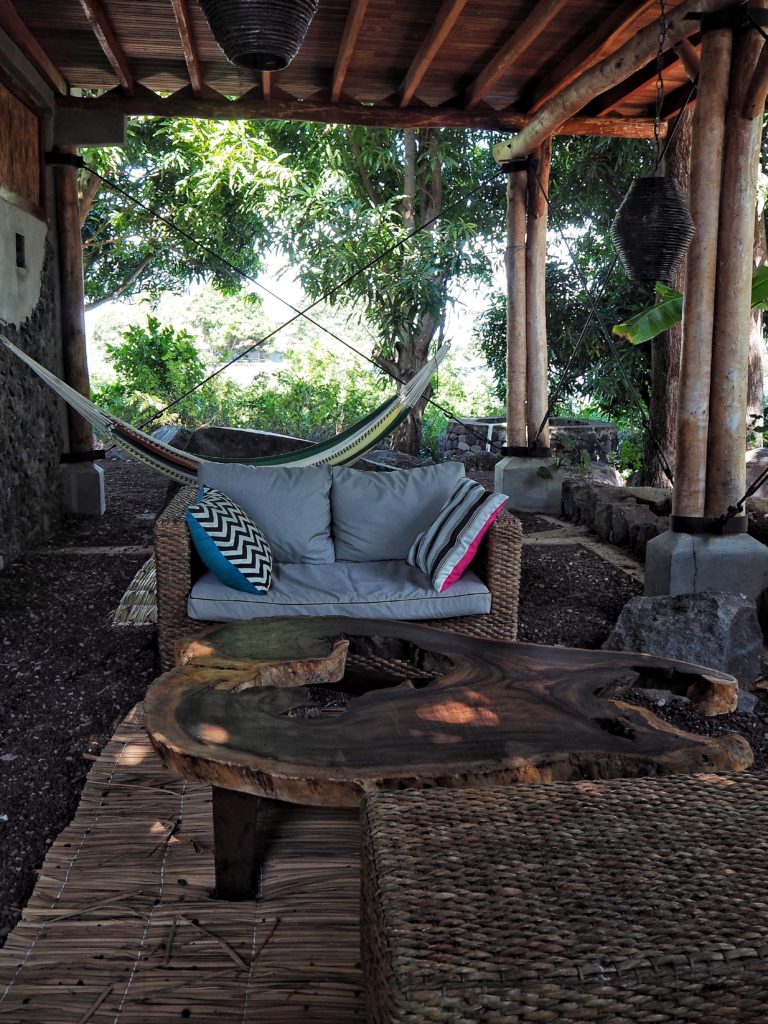 But, perhaps my favorite part of my entire stay at Isleta El Espino, was the tasty food. For dinner I ate the most delicious soup I have ever had (and I'm kicking myself for not writing down the name of it). Finally, my main course was a delectable rack of pork. Whatever sauce they cooked that in, it was mouthwatering. For breakfast the next morning (which is offered complimentary) I indulged in fresh fruit salad, tea, and the most delicious avocado toast I've had in a very long time. Local ingredients are brought in daily from the mainland.
The Idea Behind Isleta El Espino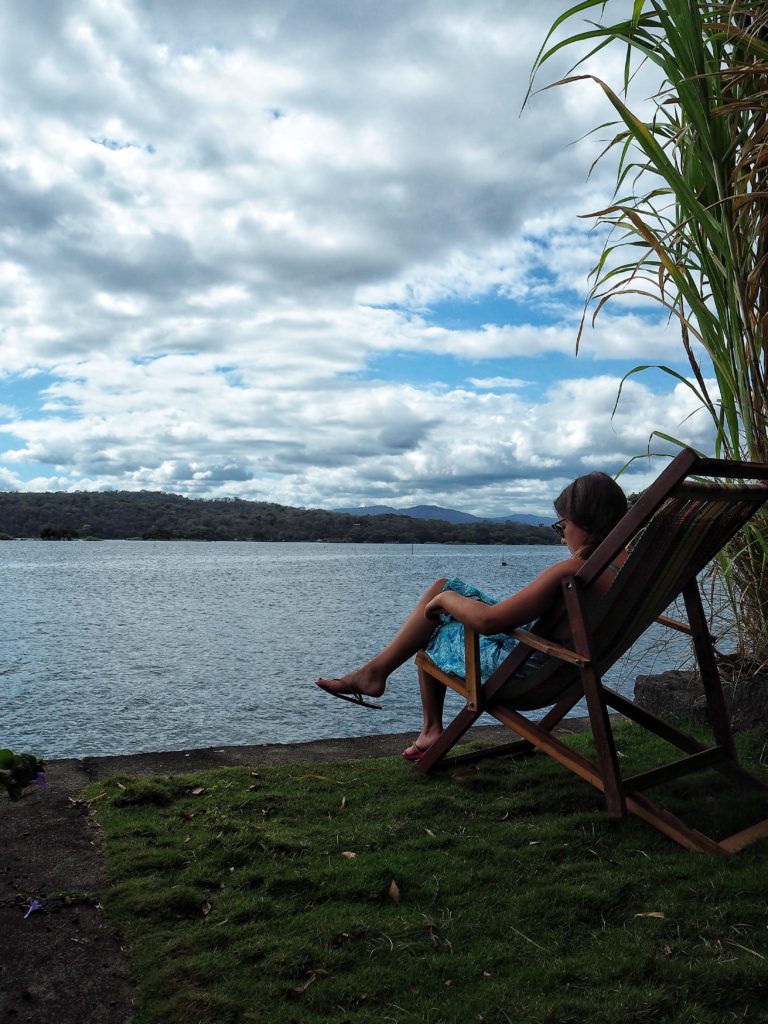 If you're looking for an escape from city life in Granada, you need to check into Isleta El Espino for a few nights. The eco-lodge has been open since 2015. It is sustainable and powers itself with solar panels and provides water to its guest with filtered lake water.
Travel Colorfully was welcomed as a guest to Isleta El Espino, but as always, all opinions are my own! 
Pin It For Later: