If you know me, you know how much I love London. And during my fourth visit to the city, I knew I wanted to stay as central as possible for a few days. As this was the end of my trip, keeping things under budget was important to me. So, instead of splurging for a hotel, I decided to check into wombat's City Hostel.
I have a bit of a love hate relationships with hostels. They're perfect for solo travelers who want to meet people and make friends and they are great for budget travelers. And while I usually stay in a hostel when I'm traveling alone, I'm starting to feel a bit too old to stay in dorm rooms with 12 other people. If I'm able to, I prefer to book a private room. If that's not an option, then I try to stay in a female dorm or a room that has four to six beds.
#Checking In: wombat's City Hostel London
A Little Bit About wombat's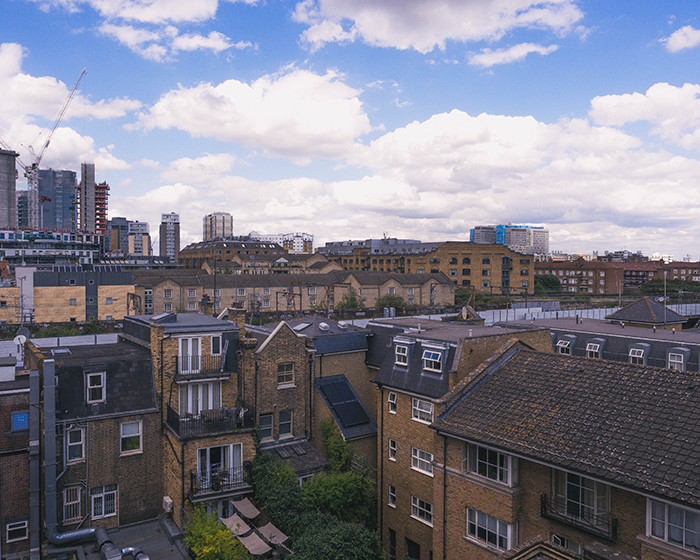 You can find wombat's City Hostels all around Europe. They have locations in Berlin, Budapest, Munich, Vienna, and London. They are super modern, very very clean, and all about creating social environments.
wombat's City Hostel London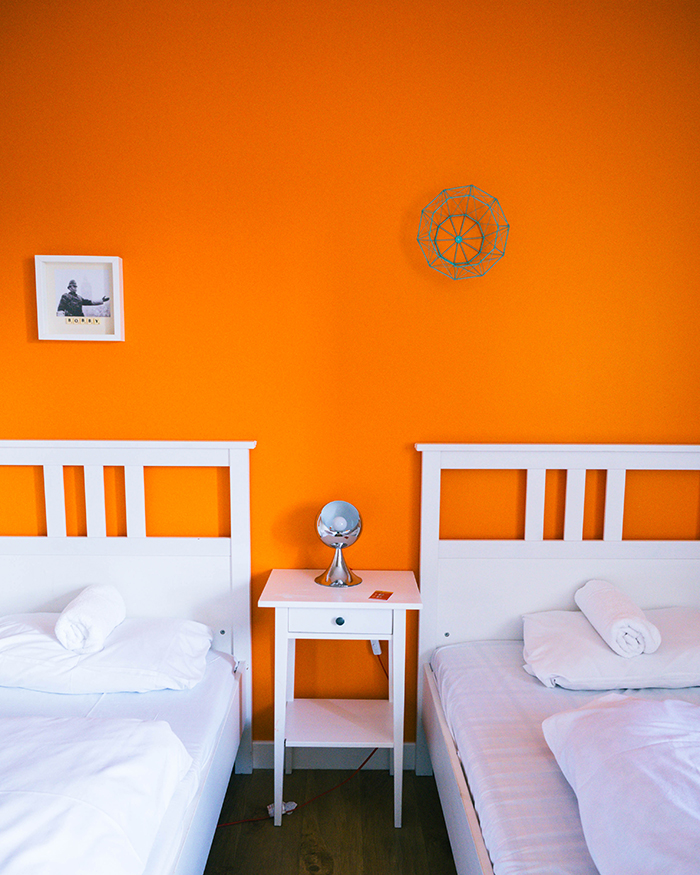 I checked into a private room with an ensuite at wombats. I loved the fact that I had my own bathroom, a safe, free wifi, and a comfy bed with clean sheets. There was also a wardrobe which is huge as most of my clothes become wrinkled messes while traveling. The wall was painted a neon orange, which as you can imagine was a huge plus to me (#travelcolorfully).
Stay Social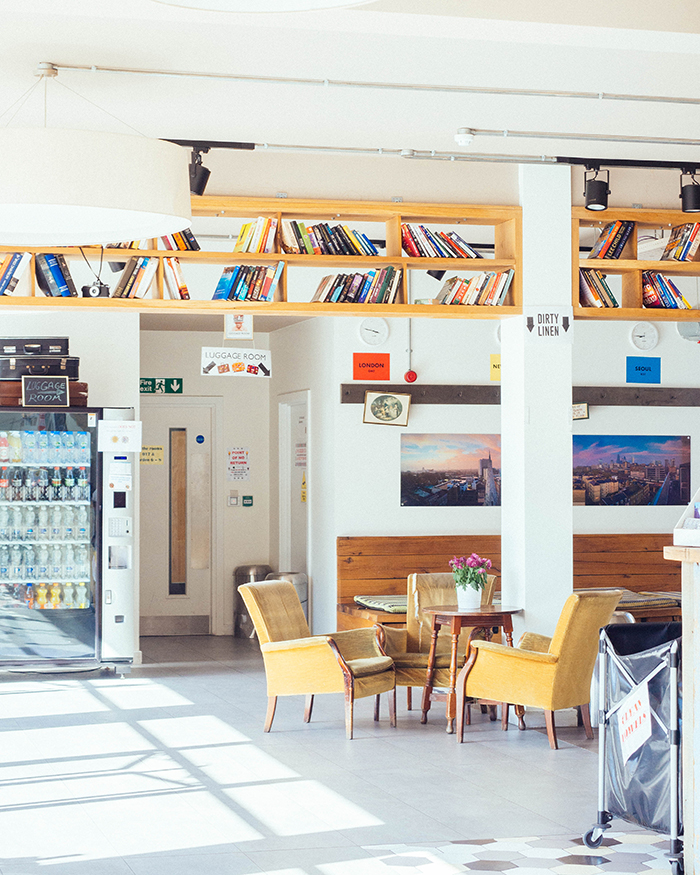 There are a number of communal spaces in the hostel that give you an opportunity to meet the other guests. You can hang out in the reception, head to the chill out room, cook in the kitchen, or head to the bar.
Location, Location, Location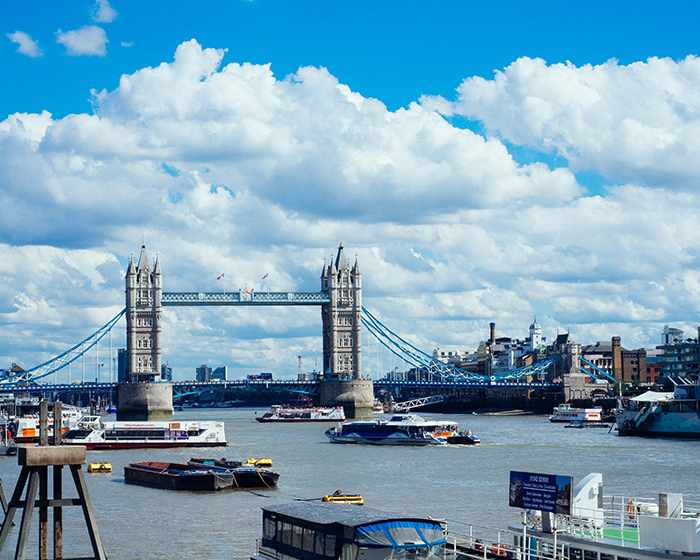 My favorite part about staying at wombats was the location. You're about a ten minute walk to the Tower Hill tube stop and the Thames River. You have an amazing view of the Tower Bridge and you're walking distance to London Bridge, Borough Market, and more. You're also really close to Shoreditch, an area that is home to awesome nightlife, cool and quirky cafes, and of course, my personal favorite, amazing murals.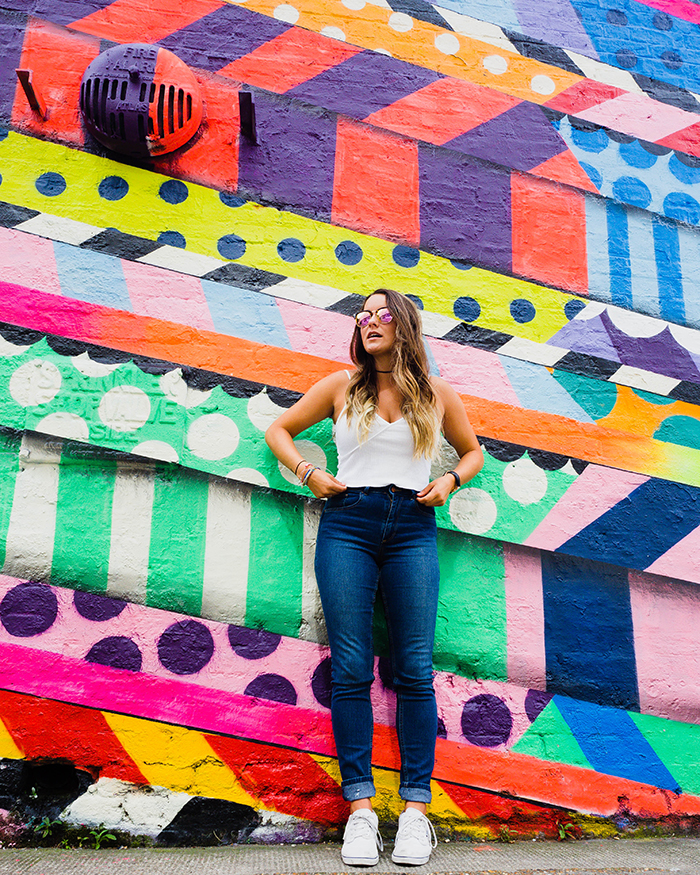 You literally can't go wrong booking a stay at wombat's City Hostel London! Have you ever stayed there?
This post was sponsored by Hostelworld, but as always, all opinions are my own!
Pin It For Later: