I recently had the pleasure of spending my summer solstice at Playa Largo Resort, a gorgeous resort located in Key Largo.
If you don't know, Key Largo is considered the gateway to the Florida Keys, and because of it's close proximity to Miami (it's only an hour away!), it makes it the perfect weekend getaway spot. And when you're taking a quick weekend trip, you want to stay somewhere luxurious, family friendly, and comfortable. And that's where Playa Largo comes in.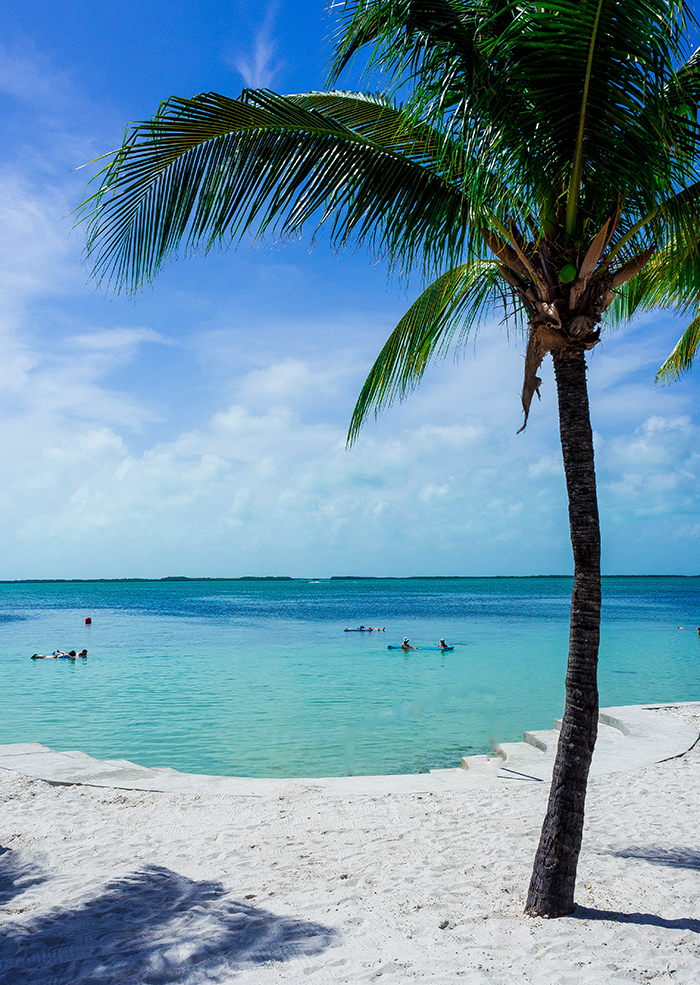 Playa Largo Resort is the first new construction on Key Largo in over 20 years. The reason for that is because the Keys are protected and the land has to be surveyed for endangered species and plants before it can be built on.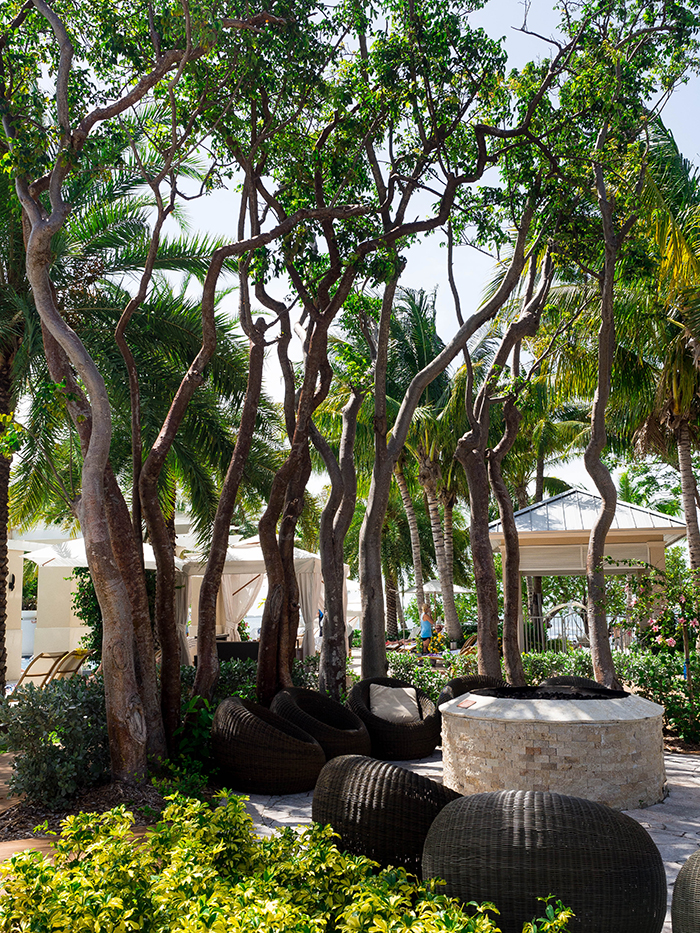 Located on 14 acres of beautiful, waterfront land, the Playa Largo Resort is the perfect place to relax this summer. The hotel has over 144 guest rooms and suites, as well as 10 private bungalows, and a private beach house. There's a fresh water pool, private cabanas, fire pits, water sports, and a beach front area.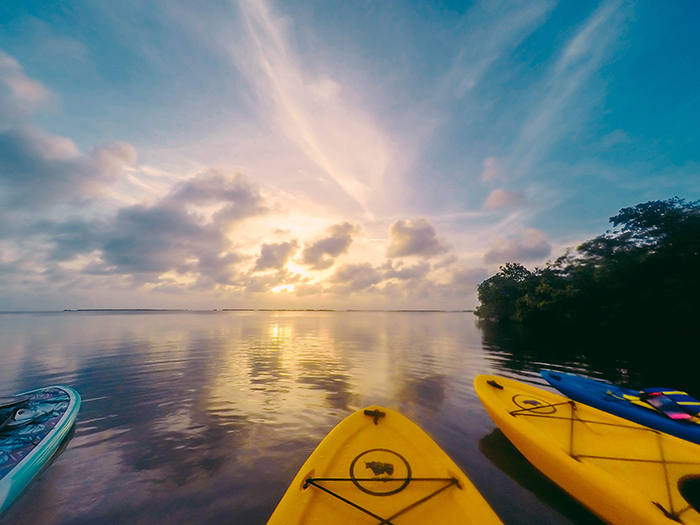 If you're into activities, head over to the water sports area where you can paddle board, kayak, snorkel, dive, and set up ocean excursions. We had the opportunity to take a sunset paddle board ride, complete with mojitos, and the hotel is surrounded by gorgeous water and wildlife, that is fun to explore!
There's a beautiful spa that I definitely recommend you check out. I received a 50 minute Swedish massage, and it was divine.
Dining At Playa Largo Resort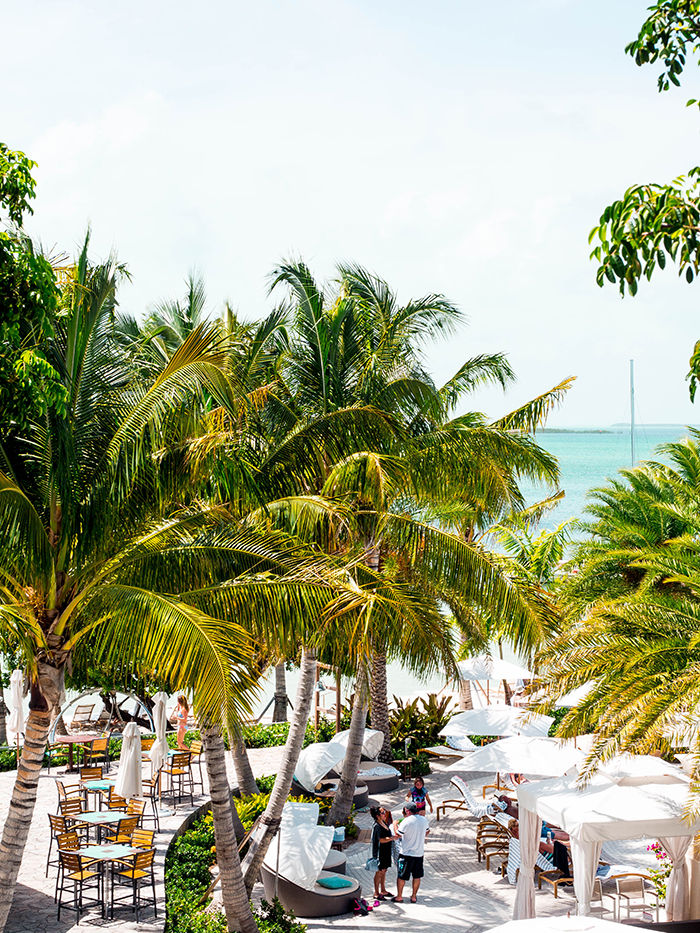 If you're a foodie, you've come to the right place. Playa Largo Resort has several restaurants. If you're looking for a place to dine on delicious seafood (which is why you came to the Keys, right?), head over to Sol by the Sea. I recommend the fish tacos, conch fritters, and flatbreads! Other dining options include La Marea, where you can grab breakfast (a la carte or buffet style).  Las Olas, where you can grab a delicious rum based cocktail and appetizers. And Sandbar, a poolside spot.
The Rooms At Playa Largo Resort
I stayed in a gorgeous room on the third floor of the resort. And let me tell you, it was the perfect size and so comfortable. It even had a balcony with a gorgeous view of the pool area. The beachy vibe was fantastic, but perhaps my favorite part of the room was the refillable water bottle provided by Playa Largo Resort. You won't find plastic bottles on the premises. Instead, you'll see refill stations all over the place!
Travel Colorfully was a welcomed guest of Playa Largo Resort, but as always all opinions are my own.
Pin It For Later: