I have been lucky enough to explore the Caribbean quite a bit. But I can honestly say that I have never experienced paradise like this before. When I checked into Petit St. Vincent I don't know what I was expecting (we did arrive in the dark, after all). But I enjoyed myself more than I would have expected to.
The Resort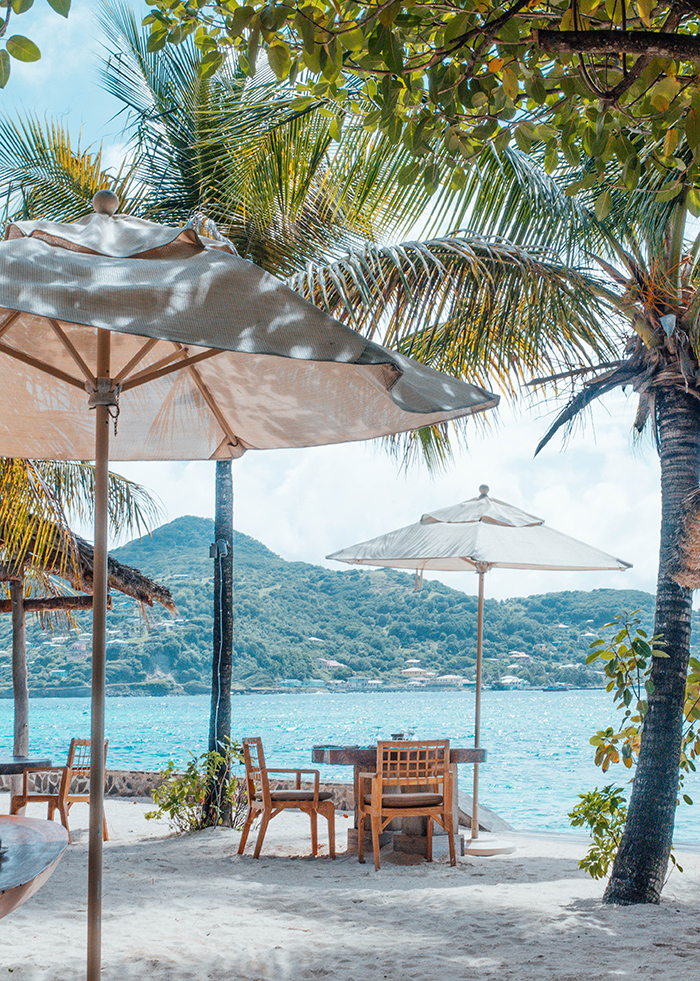 Imagine a private island getaway. A resort that is 115 acres of lush hills, white sandy beaches, and a tropical forest. That's what you get when you check into Petit St. Vincent.
Made up of just 22 cottages (with the choice of one bedroom or two bedrooms), Petit St. Vincent gives you a sense of being in an exclusive place without the negative connotation that often comes with exclusivity. The rooms are comfortable and have air conditioning, hot water, a sitting room, full bathroom, living room, and outside sitting/lounge area. They don't have wifi or television. But don't let the idea of a digital detox scare you. If you must, you can check your email in the reception area.
There are two restaurants on property (food is included in the price of a room, but drinks are not). The Main Restaurant features a gorgeous view of the beach and ocean. The menu changes each day for lunch and dinner there. Your other option for dining is the Beach Restaurant. This food is still included, the rates listed on the menus are for people coming off of their sailboats to enjoy lunch or dinner! But, that's not all, you can also eat by your beach chair or order room service to your cottage.
The Service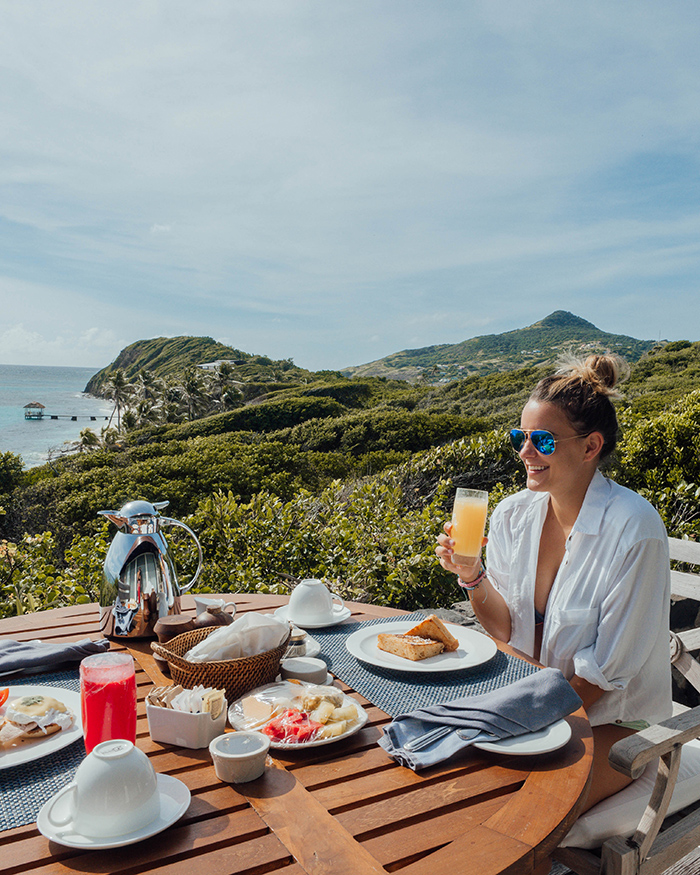 There are two employees for every guest on Petit St. Vincent. And each and every one of them knew our names by the end of our four-day stay. Everyone was so friendly and made sure to introduce themselves at our first encounter. The staff was incredible, they made sure that we were having an exceptional time throughout our entire visit.
Aside from the staff being extremely attentive, there is also a great little system to either order room service or ask for a ride in one of the cute little buggys. Each cottage is equipped with a flag system. Yellow means you need something and red means do not disturb. All you do is fill out your little piece of paper and place it with your flag! A little while later your order will be filled or you'll have a ride waiting for you!
The Activities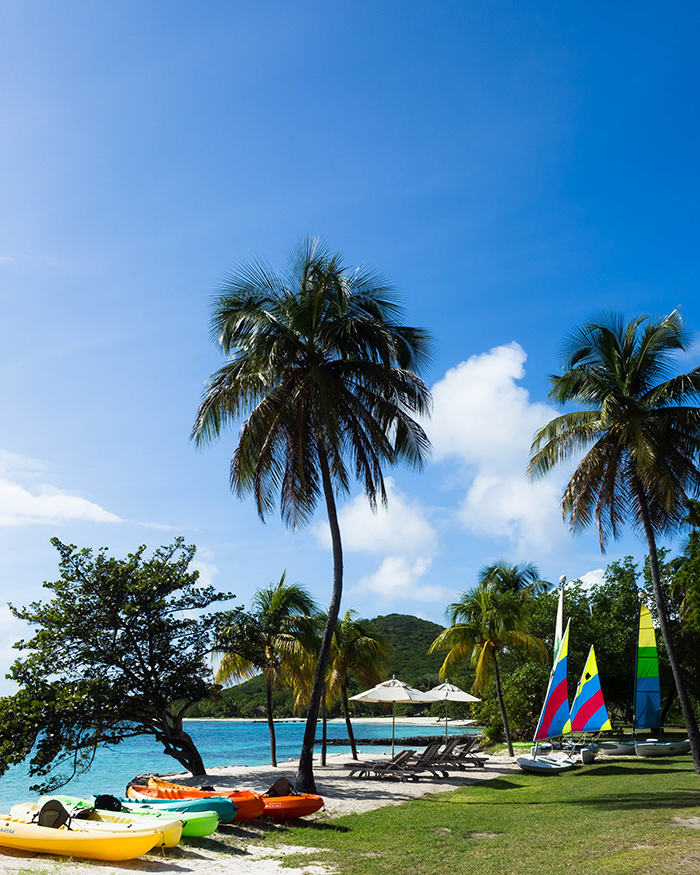 If you want to do some watersports, head down to the dive house. You can paddleboard, kayak, windsurf, sail, snorkel and more. If you want to go diving, you can arrange that with the dive master for an extra fee.
And if you're looking for something unique to do while you're on the island, you have to have a picnic and snorkel over on the sandbar in the middle of the Caribbean Sea! Everything will be arranged for you and you'll be dropped off onto a gorgeous white sandbar surrounded by reefs!
Getting There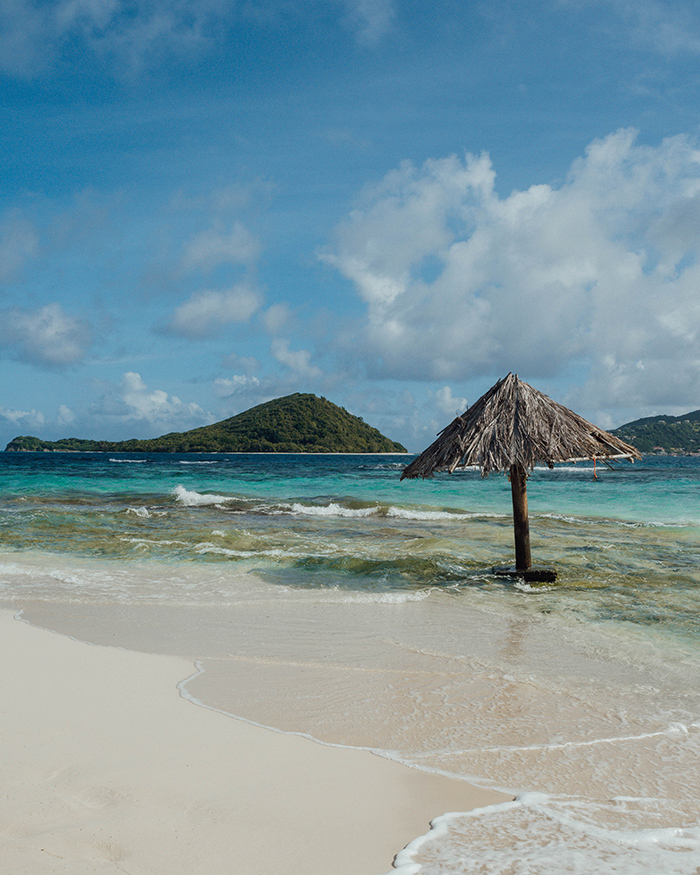 Finally, you're probably wondering how to get to Petit St. Vincent. We flew into Barbados and from there we hopped onto a charter flight to the Grenadines. We landed in Canouan on the way there because you can't land a plane at night on Union Island. From Canouan, it was about a 45-minute boat ride. On our return we flew out of Union Island and the boat ride there was about 25 minutes.
Pin It For Later: