This is a sponsored conversation written by me on behalf of Dr Pepper®. The opinions and text are all mine. #PickYourPepper #Walmart
Celebrating Summer With Dr Pepper
Summer is well underway and it's been filled with some pretty awesome things. Things like trips to the beach, vacations to new countries, reading tons of books, and spending time by the pool. But that pool time is better when it's shared with friends. And I know it will always be a good time when I'm serving up some cold cans of Dr Pepper.
As I've gotten older I've found that it can be hard to connect with friends, but there's just something about the summertime that brings people together. Whether it's a pool party or BBQ, I can count on my friends to share the good times with me. And part of that is floating around in the pool enjoying an ice-cold can of Dr Pepper.
As a travel blogger, I'm literally all over the place (I've flown over 20 times just this year) and one of my favorite things to do when I get home is connect with all of my friends. I like to invite everyone over to my house so we can all catch up together. There's just nothing better than hanging out with the people you love after being away from them for so long (and let me tell you, some of my trips last nearly a year). And while there are so many different things I could do with them, being low-key and having a BBQ at my pool is just the best option.
(Seriously, picture it: the sun is shining, the pool is just the right temperature and it's filled with some fun pool floats. There are people sitting around, laughing, and sharing a moment, and sipping on their favorite drink.)
It's Party Time
After calling up my friends and letting them know that I'm headed back into town soon, I figure out what would make the day the best of the summer and then one that everyone remembers for a long time. And it really is quite simple. Good friends, good food, and good drinks. And when those are all in the equation, I always end up having a really awesome time, without fail.
And so you may be wondering, what is the key to an excellent day? Sipping on a delicious beverage, of course. And whether you enjoy your Dr Pepper on its own, or in a mixed drink, the tasty drink is a staple at my parties. And the great thing right now is that you can head over to Walmart and purchase a case for your next shindig.
Win Big With Dr Pepper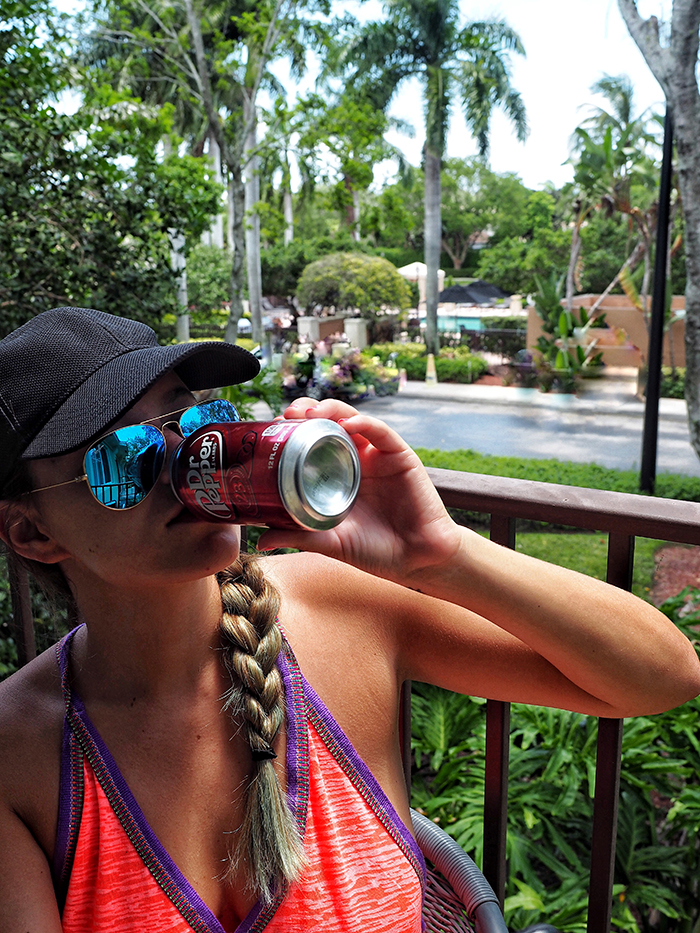 Dr Pepper has this really cool thing going on…its called Pick Your Pepper and it's limited edition packaging that was designed by millennials, for millennials. It hit stores on June 15 and is way cool. Plus, when you buy any Dr Pepper at Walmart between June 15 and August 15 this summer, you can upload your receipt here to get one of these fun prizes (I mean how adorable is this bottle float and this unicorn drink inflatable).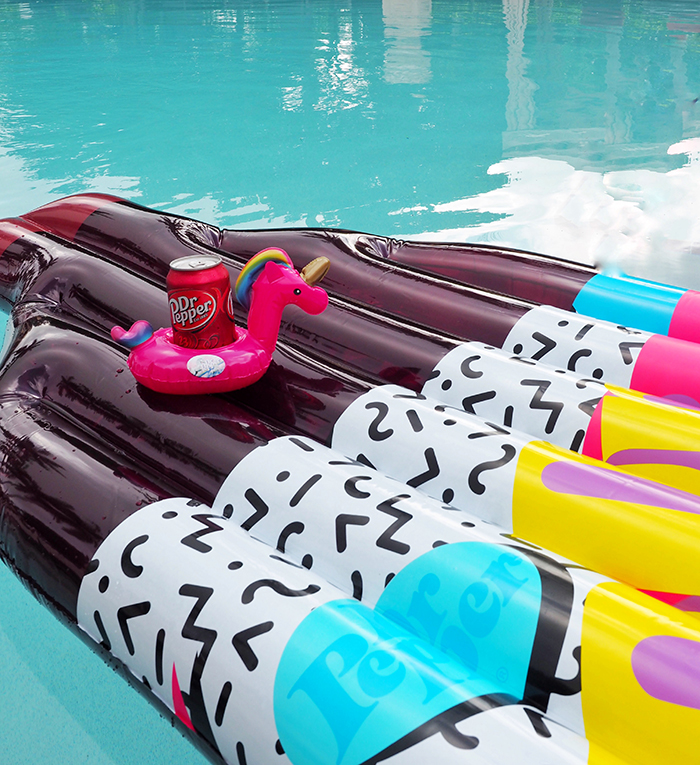 When you spend $5, you can get a unicorn beverage holder inflatable. When you spend $10, you can get a Walmart e-Gift Card worth $5. Or, you can spend $20 and get a 6 pack can/bottle holder with ice pack. If you're getting your shop on and you spend $40, you can get a Dr Pepper bottle shaped pool float.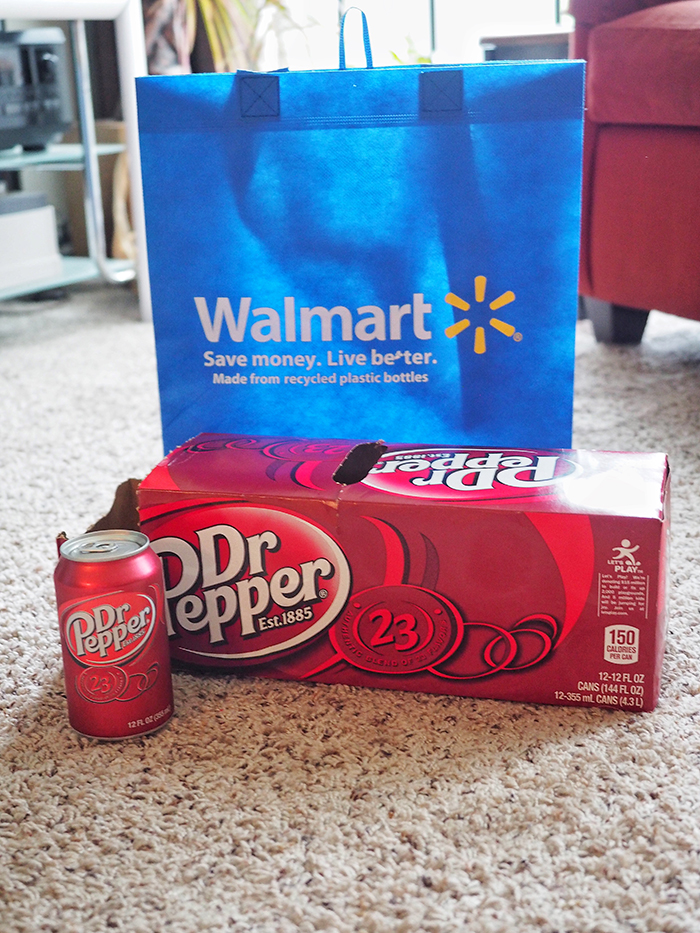 Because what's better than floating around on a massive bottle of Dr Pepper in the summer sun? Oh, cooling down with a refreshing soda while relaxing on that pool float.