Disclosure: I received the products mentioned in this post for free from Book of the Month. This post also contains affiliate links and I will be compensated if you make a purchase after clicking on my links.
I'm not usually a big fan of subscription boxes. But, I'm in love with the Book of the Month Club. It's such a wonderful idea because I rarely have enough time to go to the grocery store when I'm home, let alone go and pick out books to read on my next trip. I'm old school. I don't like e-readers. I like to actually feel the pages between my fingers. So, when I had the chance to try out the Book of the Month club, I couldn't say no.
About The Book Of The Month Club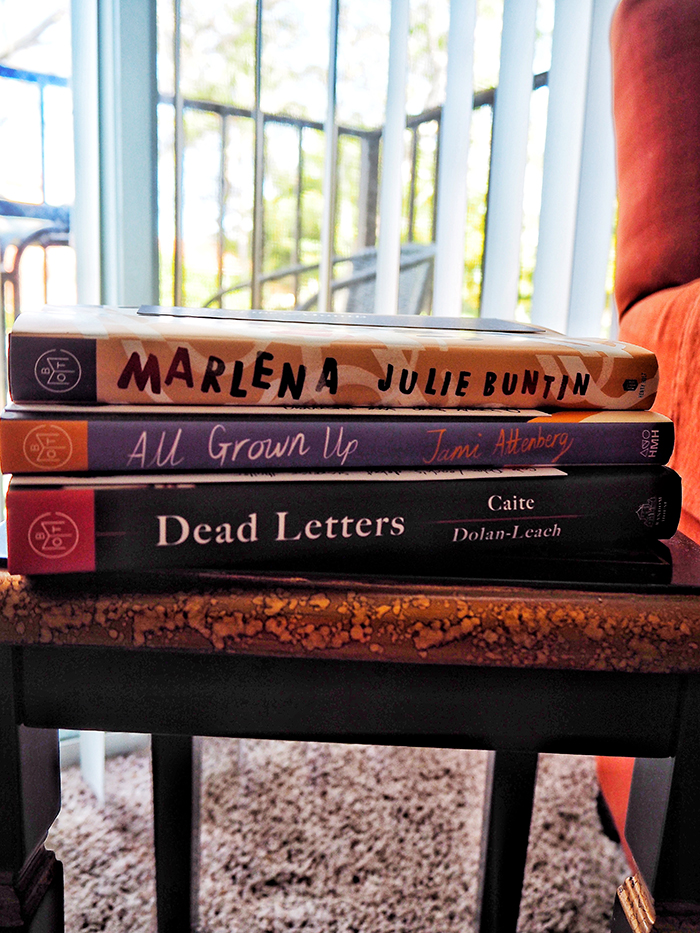 The Book of the Month club has been around since 1926. Over the past 90 years, it has evolved into an awesome way to get amazing books into the hands of excited readers. Popular and classic novels like Gone With The Wind and Catcher In The Rye have been among the selections. They have shared books written by Ernest Hemingway and other popular authors. Many of the books become NY Times Best Sellers after being selected by the club.
Why Should I Join?
The club is great because it allows me to choose from books that I know will be good. A new book arrives at my door each month, so I always have something new to read. So whether you're never sure what you should read next, or you want to take the guess work out of choosing your next book, the Book of the Month Club is perfect for you.
How Does It Work?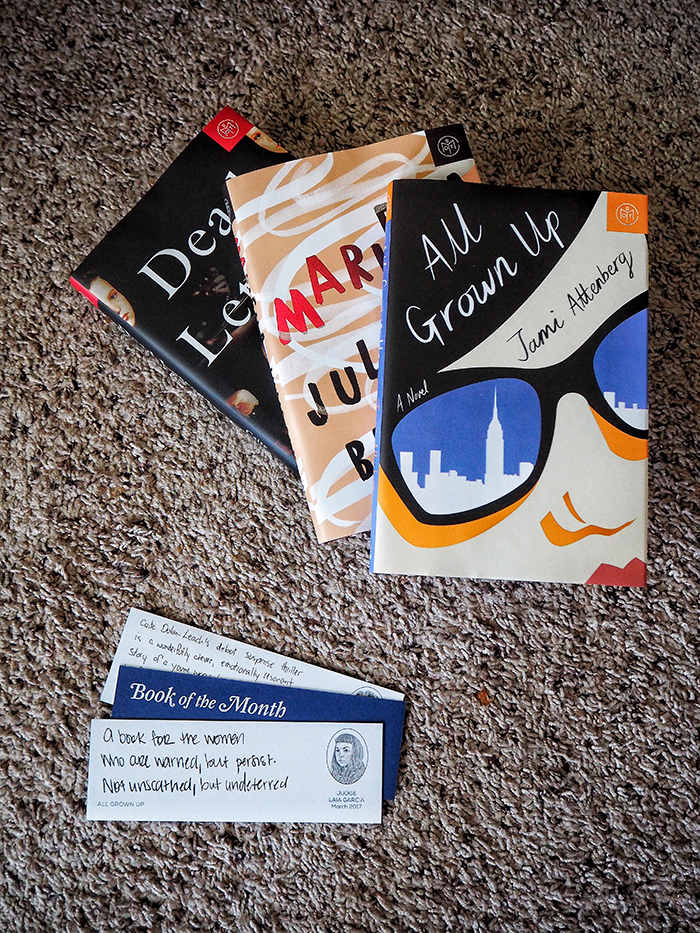 Every month a selection of five books will be announced by the judges. You can choose one book (and an additional one for $9.99), or you can skip the month if you don't see one you're interested in.
When you sign up, you'll be prompted to take a short "quiz" to see which plan is best for you. You'll answer questions about your favorite genres and what you're interested in.  You'll select how many books you read per month, and then you'll create your account!
How Much Does It Cost?
1-month for $5.00, then $14.99 per month
3-months for $9.99 per month, then $14.99 per month
12-months for $11.99 per month
Keep in mind that subscriptions do auto-renew! Shipping is free for books that are chosen by the 6th of the month! Sign up now and choose from the five best books of the month!
Oh and keep an eye on Instagram for your chance to win a subscription to Book Of The Month Club!