This was my third visit to Amsterdam. I'll be completely honest with you, I really wasn't excited to head back to a city for a third time. I don't generally travel to places more than once, unless it holds a special place in my heart. I can now say without any doubt in my mind that I would not only return to Amsterdam over and over again, but I would absolutely move there.
Amsterdam is filled with charm, character, culture, and not to mention, some of the nicest locals I've had the pleasure of encountering. Because we were there for six days, I was able to actually get to know the city, past the touristy stuff. But, I was still interested in doing some of the touristy things. And thankfully, I amsterdam hooked me and my Mom up with 72 hour city cards so we could really explore. (My favorite part of the card was that I could use it for transportation, making it easy to explore several neighborhoods).
Why Amsterdam Will Become One Of Your Favorite Cities
The Food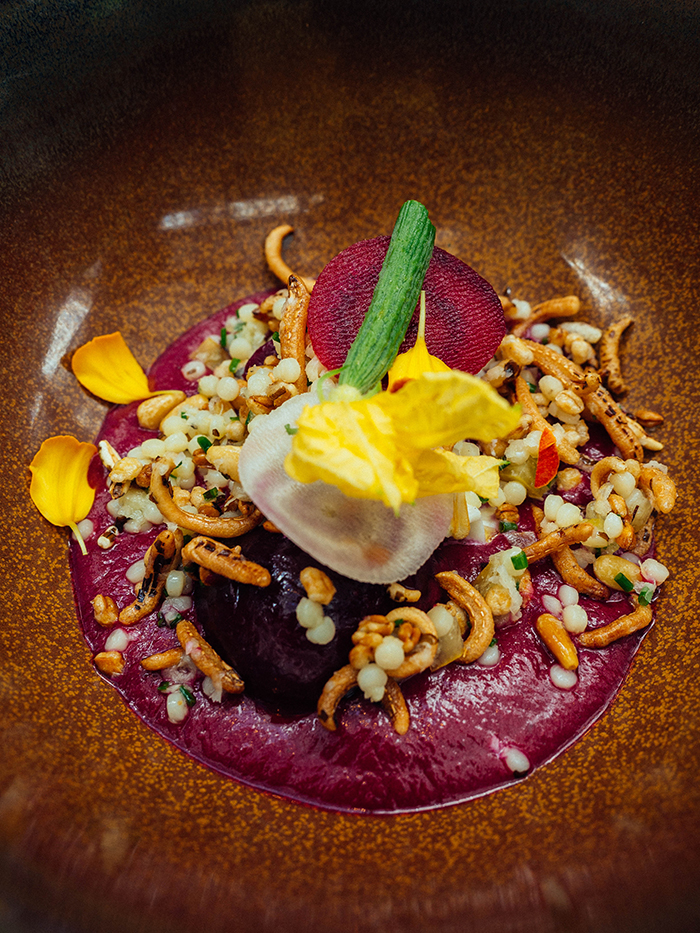 Talk about deliciousness. I don't think I ate a bad meal in Amsterdam. I took some recommendations from my friend Ver, over at Versepasi.com, and they were all stellar. And then, because I was with my family, I ate at some fancier places that would usually be considered out of budget.
Pluk Cafe – Come here for a delicious smoothie bowl and a cool vibe.
de Pizzakamer – This pizza was incredible and it was a local restaurant. However, the service did leave something to be desired. But, the quality of food would bring me back there over and over again.
PANCAKES – So apparently this is considered a chain restaurant now, but make sure you stop by for some traditional dutch pancakes.
Goodies – Open faced sandwiches are huge in Amsterdam and this place has over 27 selections for lunch!
De Kas –  On the more expensive end, this restaurant is located inside of a greenhouse in a park. They source all of their food themselves and it is so so tasty. I mean look at that beet soup up there!
The Duchess – Located in the W Hotel, this restaurant is divine. Choose from several options and share with the table!
The Culture
I had a really fun time exploring some of the museums (the city card gets you into some of them for free!) and sites in Amsterdam and even just outside of the city! Must sees include the Van Gogh Museum, the Anne Frank house (reserve two-three months in advanced to avoid waiting online), and Zaanse Schans.
Zaanse Schans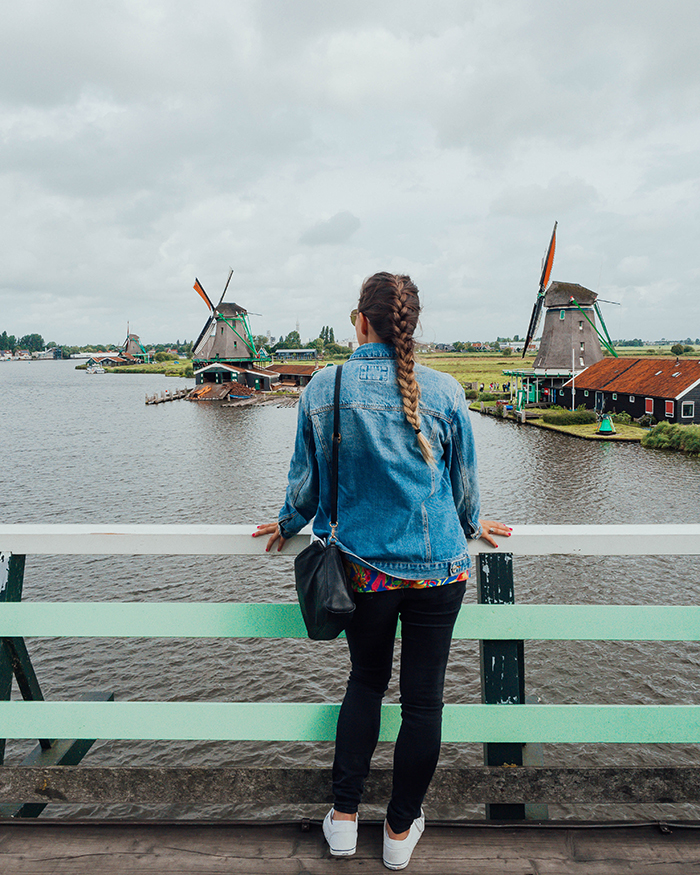 This was my first time visiting the windmills and I'm so happy that I went! Located about a twenty minute train ride outside of the city (the ticket is 7 euro roundtrip), Zaanse Schans is definitely a bit touristy, but totally worth the visit. Head there to learn more about how the Dutch lived and produced food before modern technology.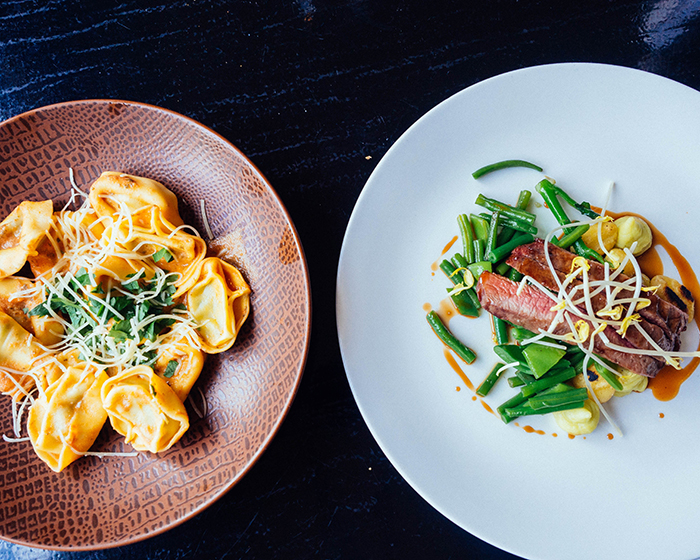 After checking out some of the windmills (which you also gain access to with your city card), head to Restaurant De Hoop Op d'Swarte Walvis. Enjoy a bottle of rose, and local cuisine (the steak and fried gnocchi is out of this world)!
The Charmingness Of It All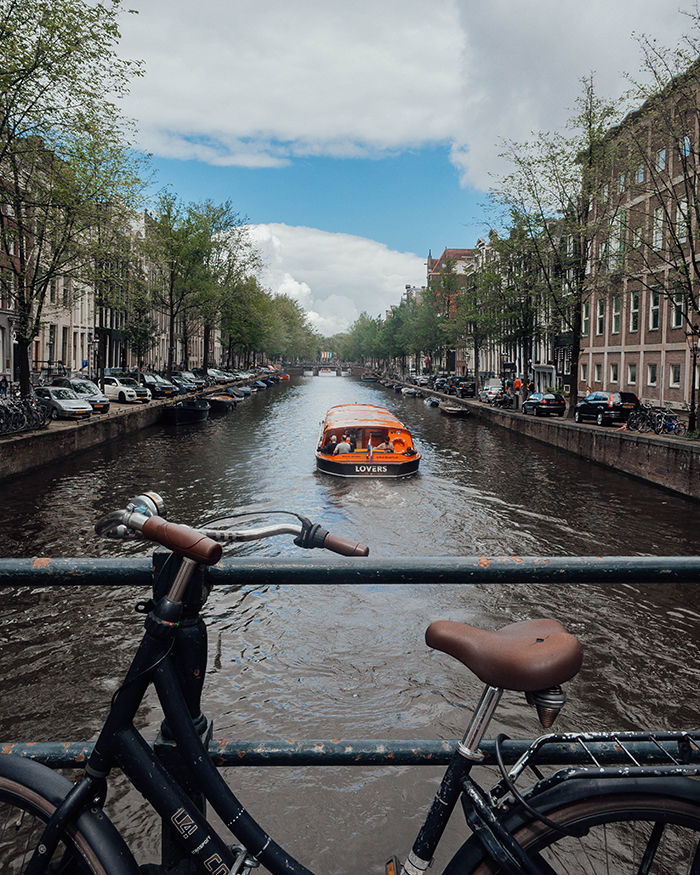 The best part about Amsterdam is how charming it all is. It's one of those cities that you don't mind getting lost in. The canals and tilted buildings are so picturesque and quaint. Every time I closed my eyes, I imagined myself living in an apartment with canal views. Couldn't you get used to that?
This post was sponsored by I amsterdam, but as always all opinions are my own!
Pin It For Later: