I decided to travel to Edinburgh on a whim. Because I knew that I had to be in London for work, I figured I'd extend my trip and make a quick stop in Edinburgh. So, I flew there from Connecticut with Norwegien Airlines for under $200 one way. I would be there for four nights. And I knew that there were going to be a ton of things you must do in Edinburgh. From eating, to drinking, to exploring the surrounding areas, and taking in some history, there are so many ways you can spend your time in this city. Here are 8 of them.
8 Things You Must Do In Edinburgh
Grab Some Lunch (And Taste Some Beer) At The Beer Kitchen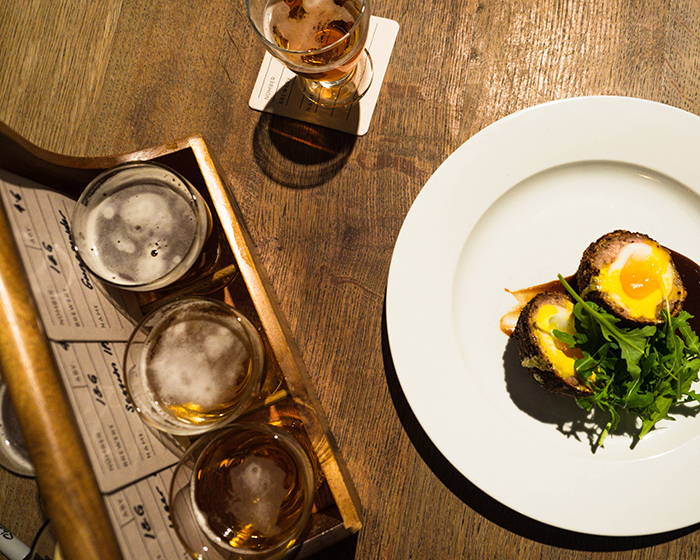 I'm a huge lover of craft beer. Because of this, I always try to find a local brewery to check out. I did one better in Scotland. I visited The Beer Kitchen for lunch and a beer tasting. The Beer Kitchen is owned by the Innis & Gunn Brewery. They serve several brews on draft and have delicious fare to go with it. I indulged myself in a scotch duck egg and a roasted chicken sandwich. But my favorite part was trying eight different beers. From IPAs to Pilsners to Stouts, there are so many delicious beers to get your hands on.
Explore The Edinburgh Castle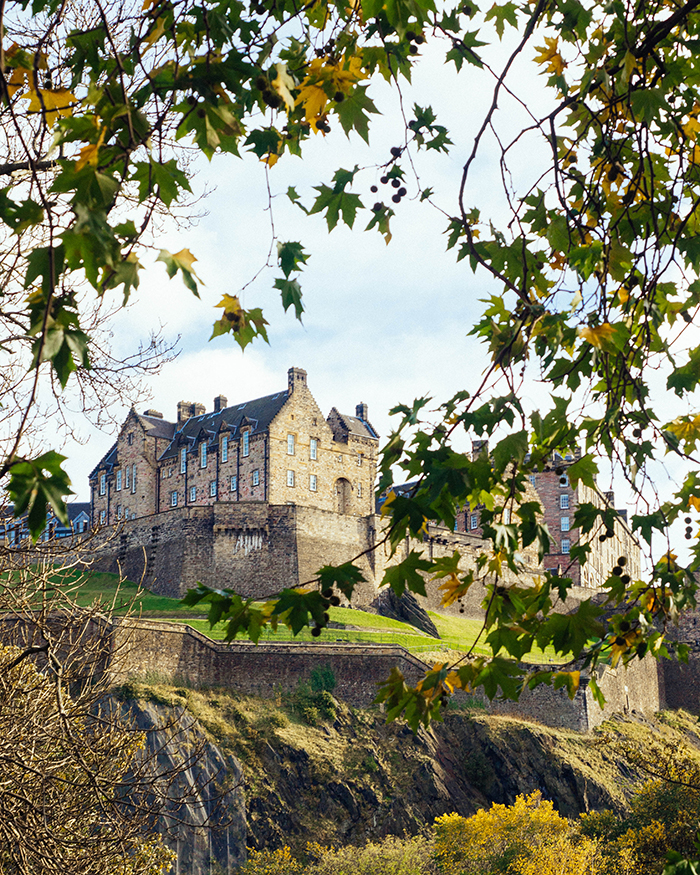 I'm a sucker for historical places and the Edinburgh Castle is full of it. You can spend the entire day wandering around this place. Or you can stare at it from just about any other place in the city. It's located at the top of the Royal Mile and worth the pricey entrance fee. You can explore the castle, the grounds, see the royal jewels, and visit several museums.
Taste The Real Thing At The Scotch Whisky Experience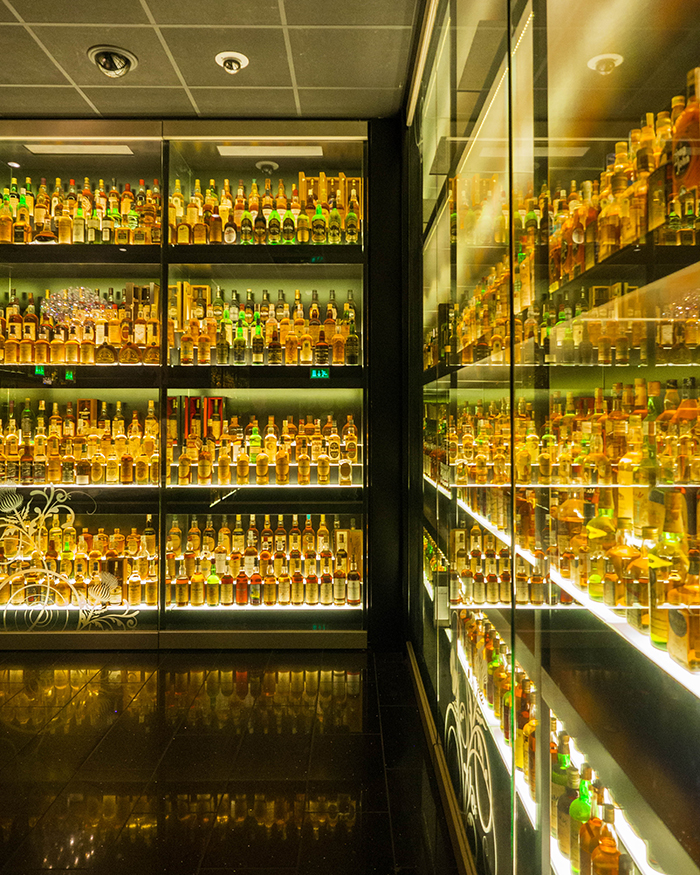 If you haven't read about my visit to The Scotch Whisky Experience, do yourself a favor and do that now.
I had the best morning learning about Scotch whisky and tasting several different kinds. You can take different courses, but I signed up for the Whisky Masterclass and I was not dissapointed.
Go On A Harry Potter Inspired Walking Tour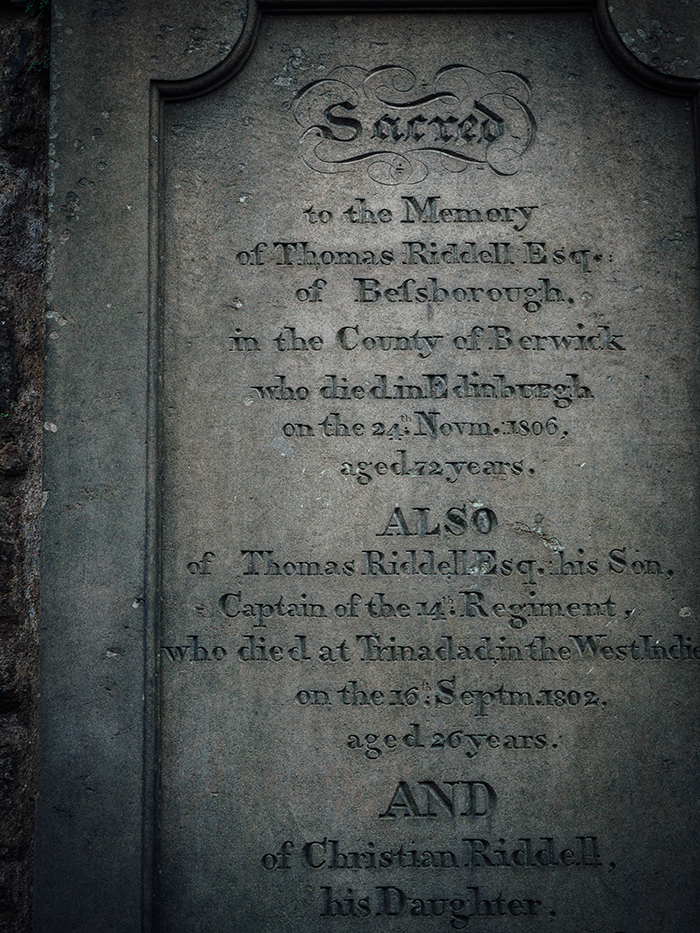 JK Rowling penned Harry Potter and The Sorcerers Stone in Edinburgh. She also completed the final book, Harry Potter and The Deathly Hallows here. So you know that she drew inspiration from this beautiful city. And the great thing is, with a little bit of help from google, you can visit a bunch of these places. My favorite spot was Greyfriar's Kirkyard, the graveyard that she got a lot of names from for characters. You can also visit The Elephant House and Spoon, Victoria Street, The Balmoral Hotel, and more! And when you're thinking of things you must do in Edinburgh, wandering around looking for Harry Potter inspired things sounds perfect.
Take A Day Trip To The Highlands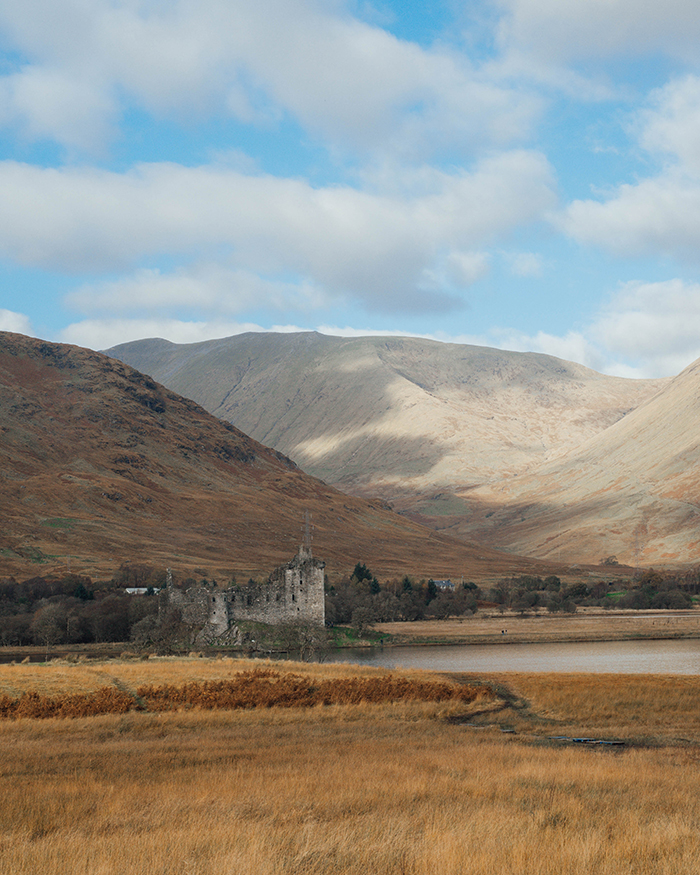 The proximity of The Highlands and the number of tour companies that operate out of Edinburgh makes it the perfect place to catch a day trip. I went with Rabbies Tours and they were amazing. We had a great small group, an awesome itinerary, and a knowledgable guide. Read more about it here.
Taste Haggis
Taste Haggis. But don't find out what it's made out of until after you've enjoyed it. I went the easy way out by topping a pulled pork sandwich from Oink, a delicious hog roast rolls place, with it.
Walk The Royal Mile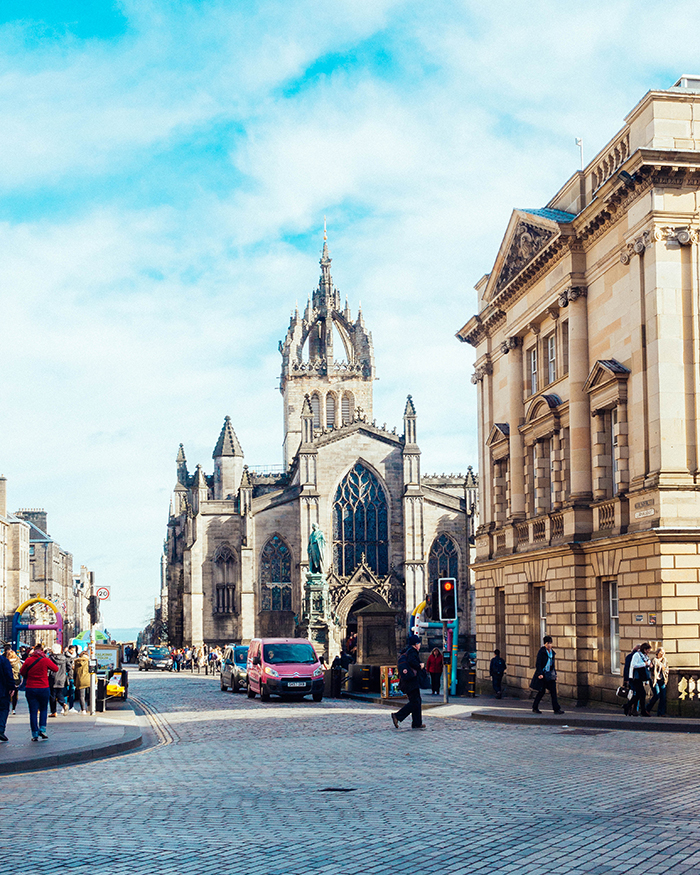 When thinking about things you must do in Edinburgh, going for a wander down the Royal Mile has to be listed. It's the location of most of the touristy things in the city. But, it's also just really cute. Make sure to pop into the G&V Royal Mile Hotel for some tea if you start to get cold.
Take A Ghost Tour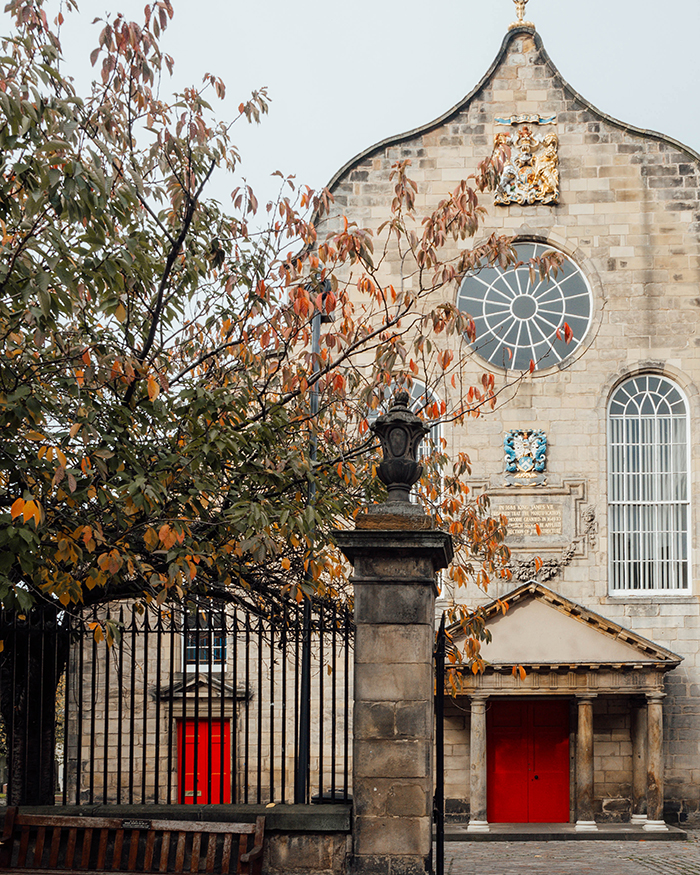 Edinburgh is one of the most haunted cities in the world so you have to take a ghost tour here. There are a number of ghost tours available to take. Some are free and some you pay for. I took a free one, and while mine wasn't really scary, it was still filled with interesting information and some cool stories. It all depends on what guide you get!
Pin It For Later: