The end of the year is perfect for a last minute vacation. Most companies give their employees a few days off for the holidays or New Years. So where do you go? Luckily there are a lot of places to visit during the holiday season. And I asked a few of my favorite bloggers to tell me which place is their favorite to visit in December! So take a look, maybe you'll want to book a trip there too!
Places To Visit During The Holiday Season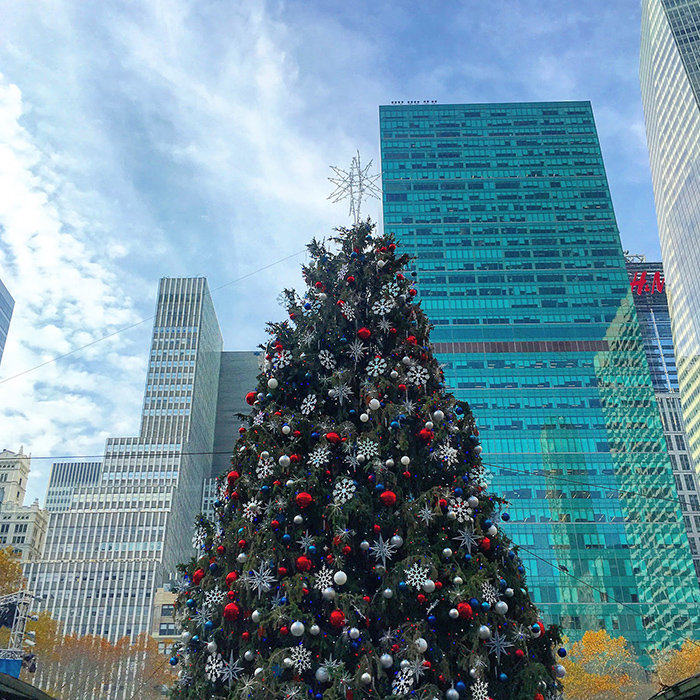 New York City is my favorite place to visit for the holidays because there's so much to do and see. From the tree at Rockefeller Center to ice skating in central park to check out the displays in the store windows to see the Radio City Christmas Spectacular – New York City pulls all the stops out for the holidays!
Photo was taken at Bryant Park.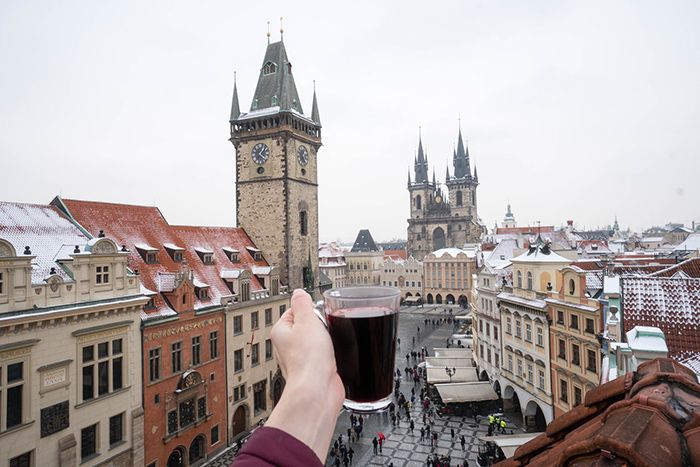 Prague isn't the first place your mind goes when thinking of Christmas getaways, but it really is a winter wonderland. In addition to beautiful Christmas markets and gentle blankets of snow, you can warm yourself up with Prague's legendary hot mulled wine, delicious hot chocolate or the city's most famous drink: absinthe (aka the green fairy)!
Photo Taken at Old Town Square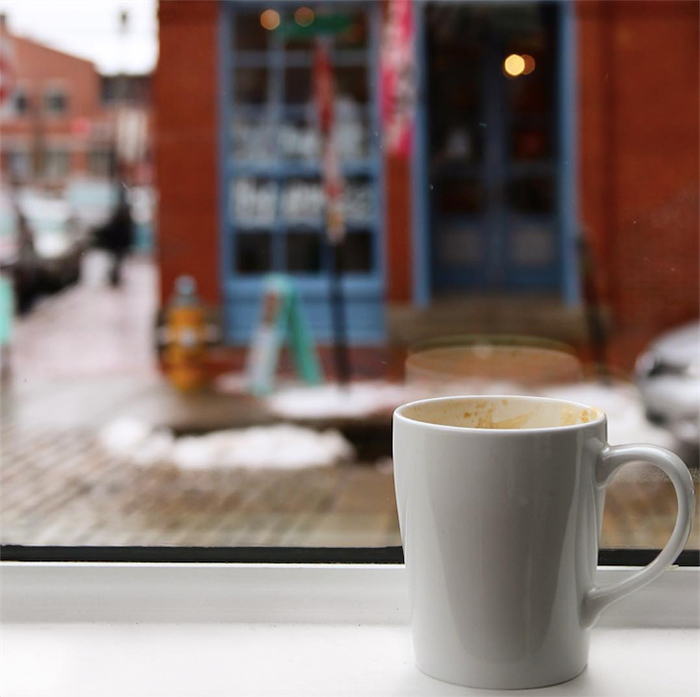 Okay, I will be the first to admit, Maine is not an exotic destination by any means, however, it is full of holiday happenings. Think snow, outdoor skating rinks, Christmas tree farms, cozy cafes with warm fireplaces, log cabins, and endless mountains. When you look up 'winter wonderland' in the dictionary, chances are Maine will be pictured beside the definition. I love sipping hot cocoa and skating at Thompson's Point, an outdoor rink by the water.
Photo was taken in Portland, Maine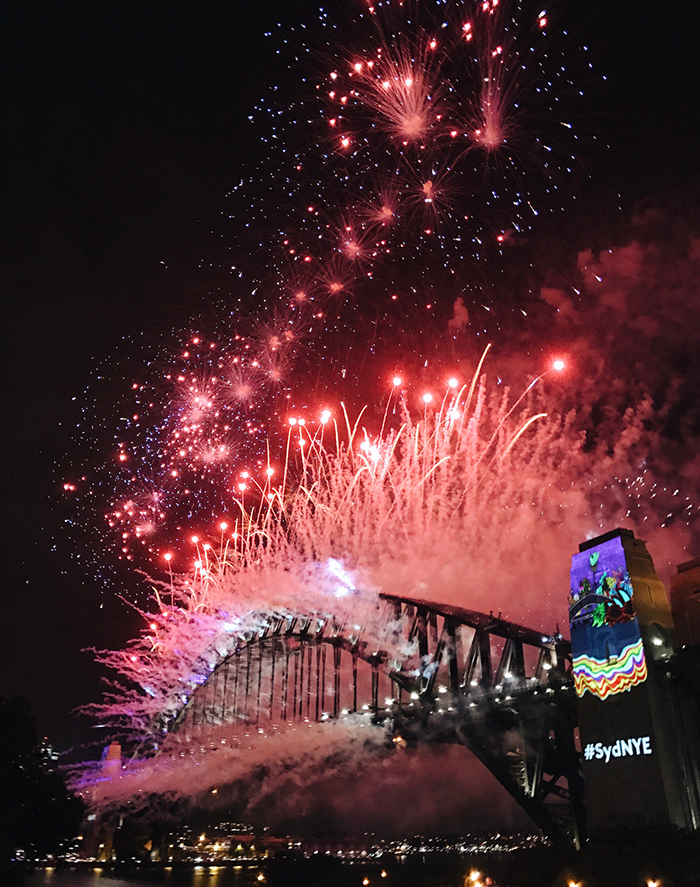 I'm all about chasing the sun, and Australia's most metropolitan city is the perfect place for summer lover's to escape frigid temperatures over the holidays. Imagine days spent taking in the stunning coastline along Sydney's famous Bondi to Coogee walk. And nights admiring the lights over the Sydney Opera House while watching boats come in and out of Darling Harbor. Make sure to stay through New Year's Eve to witness one of the most awe-inspiring fireworks displays in the world that will leave you speechless!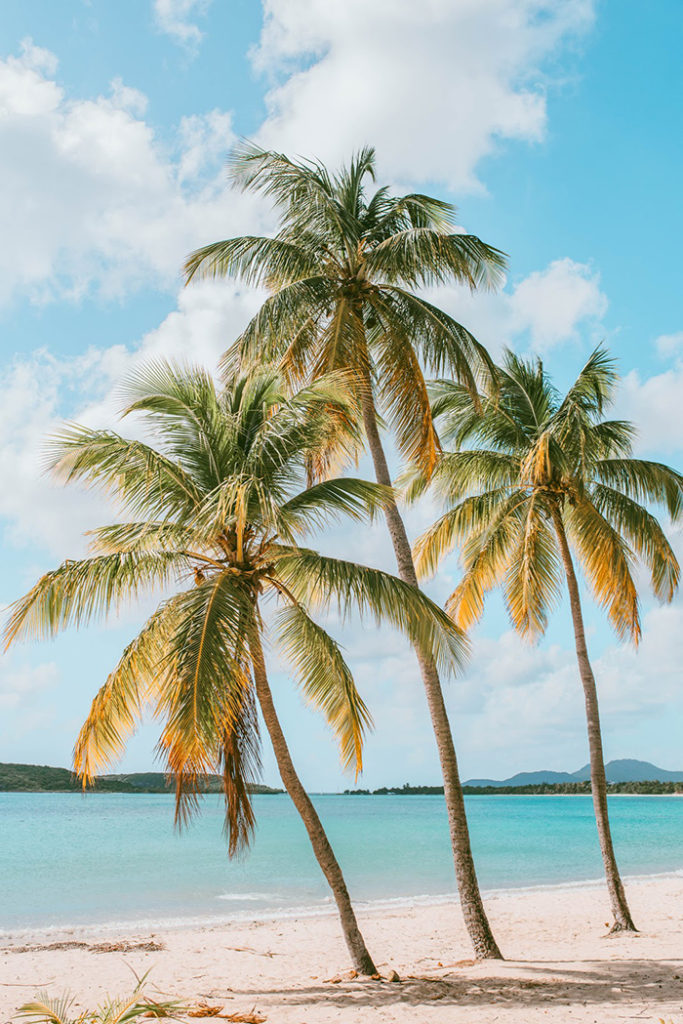 The idea of a white Christmas is so romantic, but truthfully I'd rather spend the holidays under the warm sun and on a sandy beach. Just a one-hour ferry ride east of Puerto Rico is the beautiful, palm tree-lined island of Vieques. Ride your moped around the 21-mile long island. You can discover white sand beaches, turquoise bays, wild horses, sugar mill ruins, and charming towns. It is a nature lover's paradise that will leave you wanting to come back for more.
Innsbruck, Austria – Micaela from @micaelashalane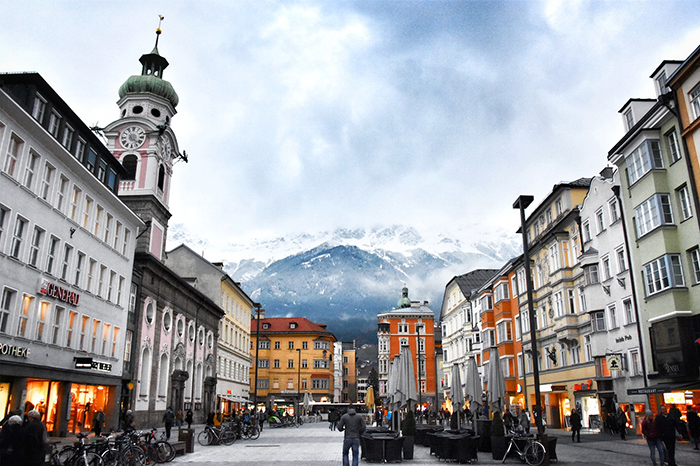 One of my favorite places that has gotten me into the holiday spirit while traveling is the picturesque little town of Innsbruck, Austria. Nestled amongst the majestic snow-capped Alps, it's the perfect destination to feel the vibes of the season. Wander the many Christmas markets while sipping on hot wine to stay warm. You can also munch on yummy treats from the various food stalls and bakeries. And if you're an avid skier or snowboarder, you've got the mountains right at your fingertips for a day spent on the slopes!
All photos were taken by respective owner!
Pin It For Later: