Cuba is literally another world. It's messy, it's dirty, it's hot, it's crazy, it's busy, it's colorful, and it's hectic. There are so many ways to describe it. And Havana is at the heart of it all. It seems as if the city is stuck in a time warp. Between the old cars and the deteriorating buildings, you won't be sure what year it actually is as you walk through the streets. So, you may be wondering, what exactly should I do in Havana? There is so much to be done there, but you can easily see most of the city in about three days (I was there for way too long). I'm going to tell you some of my favorite things that I did (that were suggested to me by Conscious Cuba).
5 Things To Do In Havana, Cuba
Take A Free Walking Tour Of Old Havana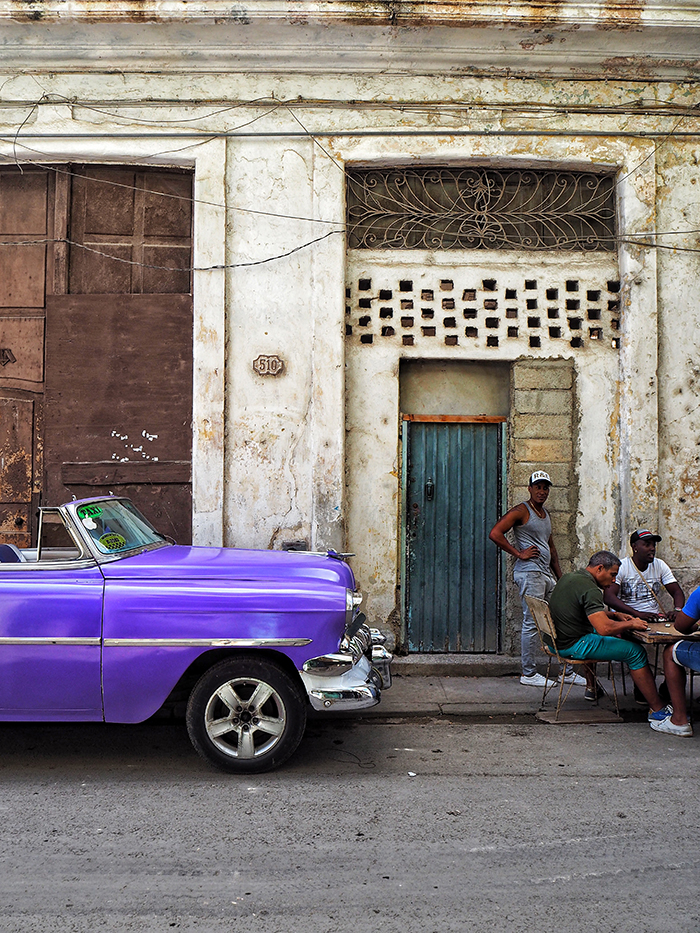 One of my favorite things that we did was take a free walking tour of Old Havana. Jamie, our guide, was amazing. As an American, I did't really know much about the history of Cuba. It was so interesting to learn the history of Cuba and of Havana. The tour lasted a little over two hours and included a walk through Old Havana, down the Malacon (where we got soaked), and back to Parque Central (which is where you meet – you'll see a sign by the benches).
Tours are offered everyday from 9:30 AM – 1:30 PM and 4 PM – 7 PM.
Wander The Streets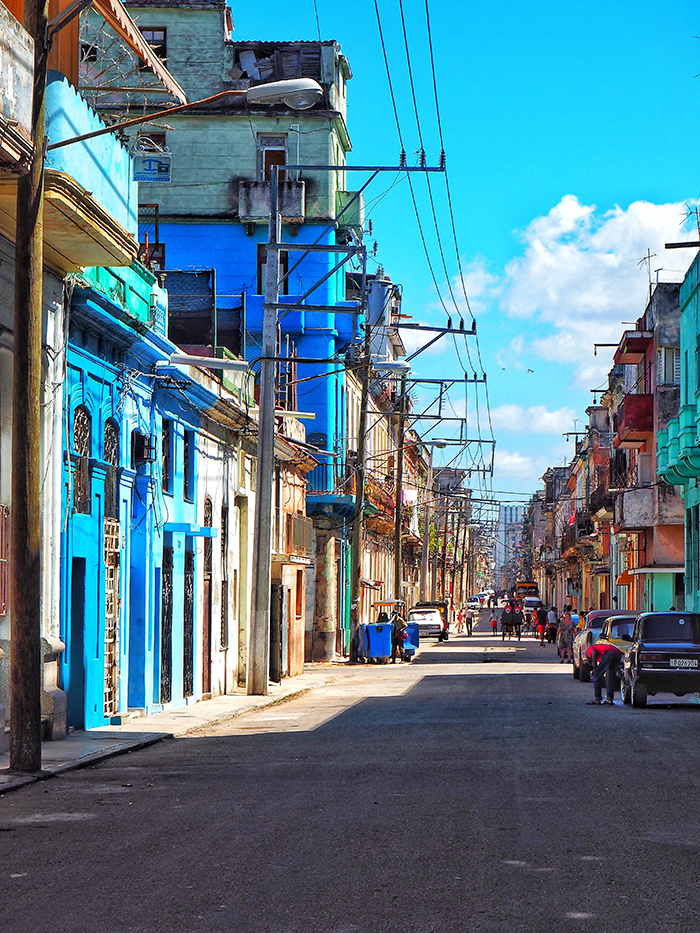 Perhaps my favorite thing that we did during our time in Havana was just wander through the streets. We spent so much time just exploring the local neighborhoods and really understanding the way that people live. It was so interesting to see how different life is there. People aren't glued to their phones or computers (more about wifi in an upcoming post) and spend their times sitting on stoops, and hanging out with neighbors. It also doesn't hurt that the streets are filled with color.
Take A Stroll Down The Malecon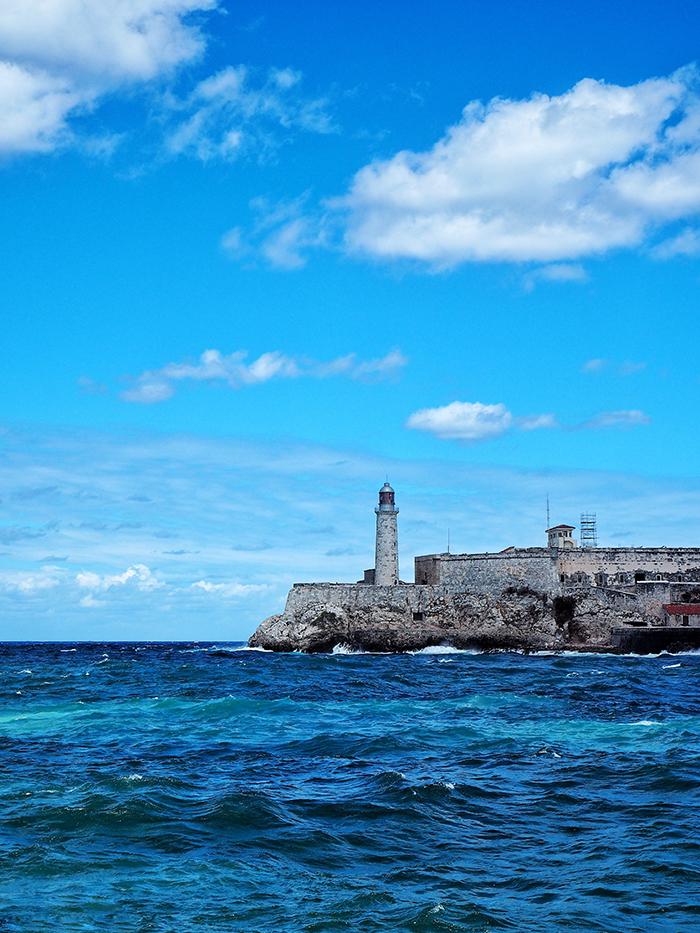 The Malecon is a highway/pathway by the water. It's beautiful and you can get a great view of the fort from there. Be careful on super windy days as the tide gets really high and you will get soaked (Hannah and I were dripping wet). Grab a rum juice box from the grocery store and hang out with the locals during the nighttime. There will be several people sitting there playing music and just chatting. It's a fun way to spend an evening.
Dance The Night Away At La Fabrica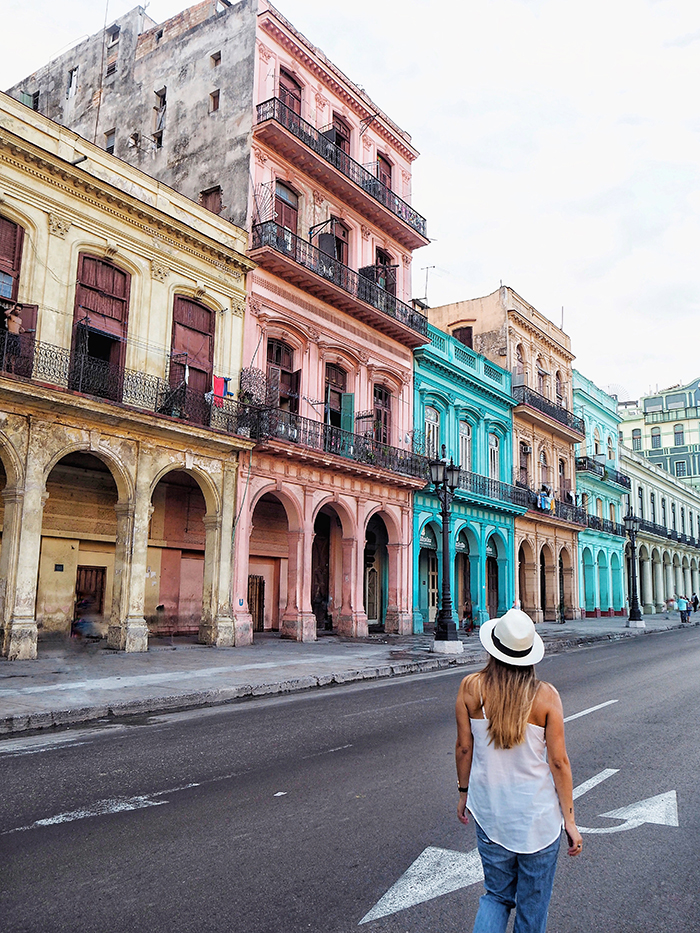 I can't speak enough good things about this place. We spent two of our nights dancing until the early hours of the morning at. La Fabrica de Arte is a club, bar, gallery, performance art space, restaurant, music venue, etc. It's an eclectic space that is open from Thursday – Sunday. I highly suggest spending at least one of your nights at this spot. Arrive on the early side (it opens at eight) because the line gets super long and you won't be able to get in once the show starts. (I didn't really take photos there so here's one of my favorites from my trip).
Check Out A Few Restaurants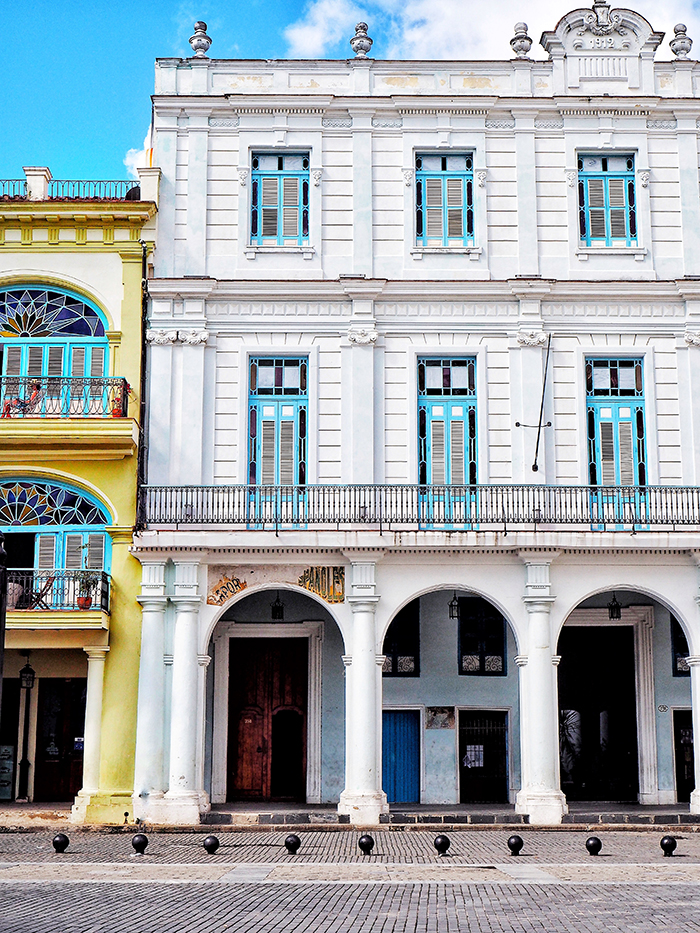 Now the cuisine is not great in Cuba. While I don't think that I had a truly bad meal, there really wasn't anything to write home about (except perhaps the ceviche at El Litoral). I spent most of my time eating at Paladors (which are private restaurants and not state owned restaurant). Prices will be higher, but the food will be of better quality. Other than El Litoral, you should also try La Guardia, Rio Mar, Otramanera, and Cafe Arcangel (the cutest cafe with a great breakfast). Make sure to make dinner reservations in advanced as most of these places do book up. (Again, I didn't get any photos of food because I was enjoying being unplugged too much!).
Pin It For Later: