I wasn't sure what to expect of Bogota. The only reason I was even making the trip there was because my flight back to Florida was cheaper leaving from there then Panama. And while I have always wanted to visit Colombia, Bogota wasn't really on that list.
I think that the city of Bogota gets a bad rap. I mean, I totally understand where it's coming from because the history of the city and the crime rate isn't all that wonderful, but I didn't feel unsafe there at all. And I have to say, I actually really loved my time there, even if it was super short.
Bogota In 36 Hours
Bogota makes an excellent stop over city. I was able to fit pretty much everything you can do there into a day and a half.
Where To Stay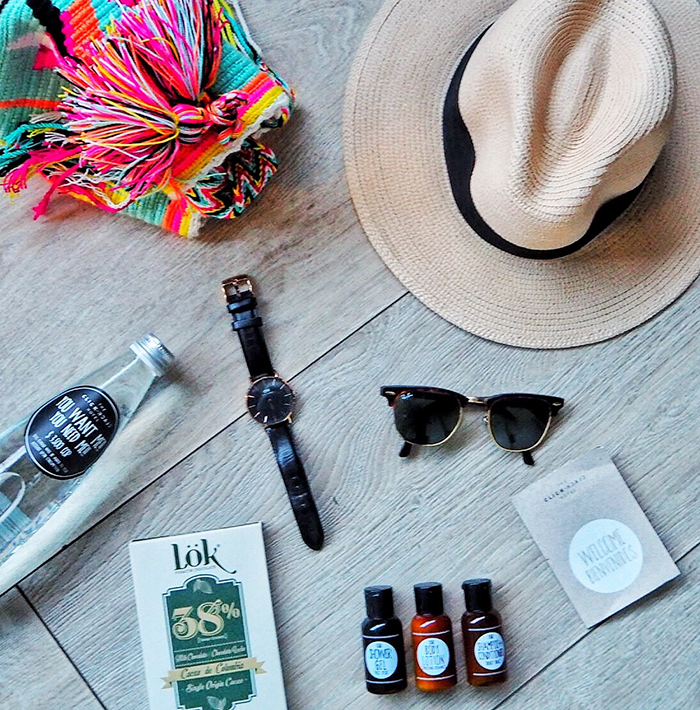 I stayed at the Click Clack Hotel, and it was perfect for me. I had been traveling for a month and didn't want to stay in a hostel. It was in a great location, and it was really safe(Uber is super cheap there, so I barely spent money on transport), and you can choose between several different room sizes. I opted for the XS room, which was perfect for my needs. My room set me back about $80 USD a night, but it was well worth it in my opinion.
Breakfast is included in the rate, as well as an amazing selection of drinks and snacks in your mini bar. I was so exhausted (and suffering from altitude sickness) so I decided to order room service for dinner both nights. It was super cheap and the food was delicious (I think I spent maybe $13 dollars on the more expensive meal).
Day 1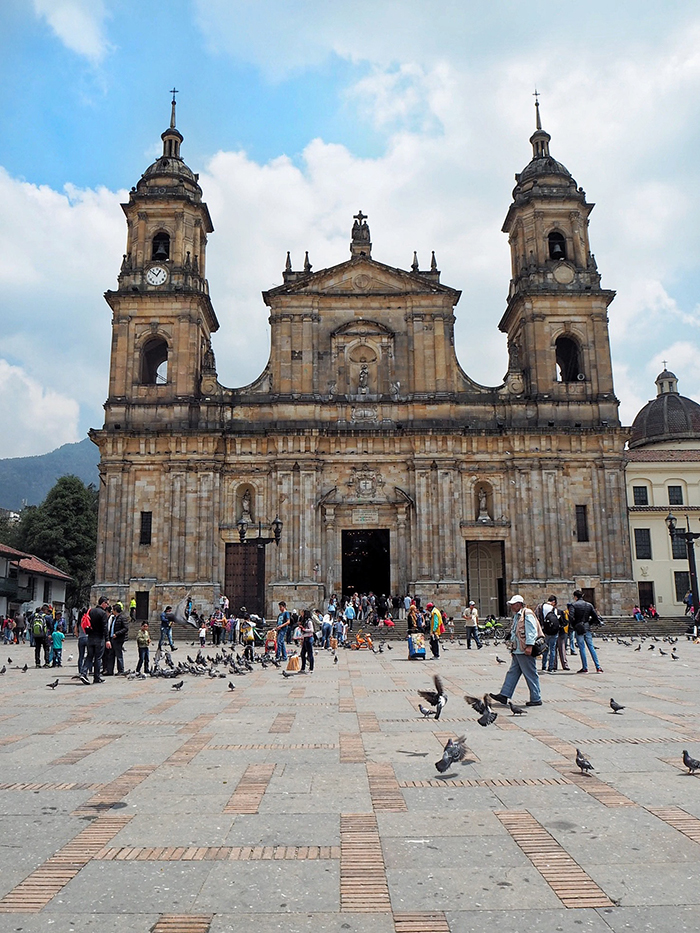 Check into your hotel and then walk around. I arrived in the afternoon, and decided to find mochilas (the pretty, colorful bags). Unfortunately the big markets were closed on the days I was there, but I was able to find a small stand that was selling them. Negotiate. You shouldn't pay more than 30,000 Colombian Pesos.
I also checked out some of the parks that were located close to my hotel. I headed back early so I could really get the most out of my one full day in Bogota.
Day 2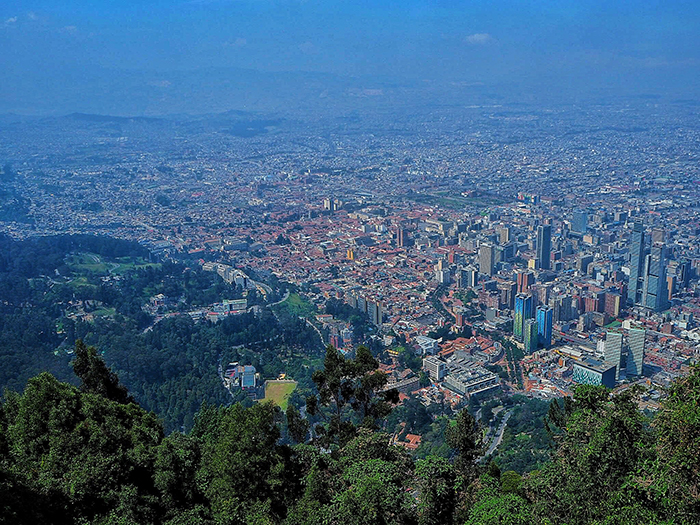 Wake up early. Grab breakfast and then an Uber. You have to sit in the front seat of Uber's here, as they technically aren't legal (but they are the safest transportation).
Head over to Monserrate. You can purchase your ticket when you arrive and you can take the funicular up to the top. The ticket costs about $6 USD roundtrip. If you get there early, there won't be as big as a crowd. Be mindful that Bogota is above sea level, maing Monserrate even higher up. If you get altitude sickness, you will feel it. I only managed to stay up there for twenty minutes before I couodn't handle it anymore.
Afterwards, head to the Gold Museum. The tickets are $3 USD and you can view the largest collection of gold in all of South America.
Grab lunch at La Puerta Falsa, the oldest restaurant in Bogota. Order a bowl of the ajiaco soup – a creamy mix of potatoes, cream, avocado, shredded chicken, and corn.
Make sure to sign up for the Bogota Graffiti Tour. It's a free walking tour that will take you through La Candeleria, a very artsy and older area of the city. It's super interesting and will provide you with some background about Bogota.
Pin It For Later: